When your day job isn't enough to support your lifestyle, selling nudes is an easy way to amplify your income. You can even sell nudes fast thanks to dedicated sites made just for that.
On each of these sites, a vibrant community of nude artists exists — who leverage their creativity and sensuality to generate extra income. 
This guide shows everything you need to learn about how to sell nudes just like them.
From finding the right platforms, to how to take nude pictures and protecting your privacy — we've got you covered.
Join in the fun!
Preview — Guide To Selling Your Nude Pics Online
Technical know-how and equipment tips

How to take successful nudes

Safety, privacy, and law

Best sites to sell those nudes

Top perks of being a cam girl

How to sell nudes: FAQs
Technical Details For Taking the Perfect Nudes
First, let's talk about the equipment you'll need to help you take the best nudes, especially if you want to sell nudes fast. 
Camera or Smartphone for the Best Nudes
A good camera is essential to capture high-quality photos of the perfect nudes. 
Don't worry; you don't need to break the bank here. A decent DSLR or mirrorless camera will do the trick, and you can find some great options in the range of $500 to $1,000. 
If you're on a budget, Android and iOS smartphones have impressive cameras, too. So, don't hesitate to make the most of what you already have. 
A Tripod For The Perfect Pictures
Alongside the camera, a tripod is your trusty companion if you want to sell nudes online. 
It keeps your shots steady and ensures you can pose with ease. Look for a sturdy tripod that's adjustable and compatible with your camera or smartphone. You can find reliable options in the $30 to $100 range.
And get this; some tripods come with a remote shutter button which adult content creators love.
A shutter frees up your hands for sensual posing with naked pictures.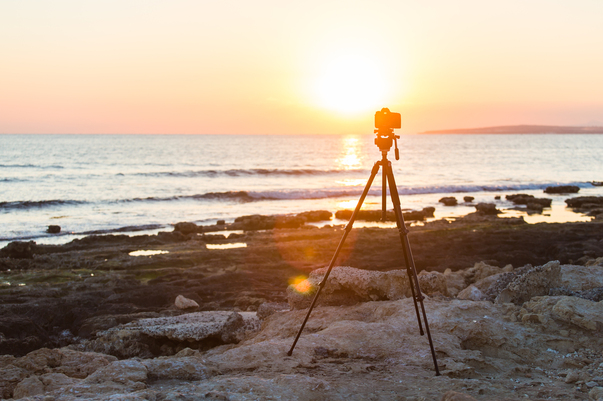 Lighting Makes Homemade Nudes Look Professional
Lighting is crucial when you want to sell nudes fast, as it provides even illumination and eliminates shadows. 
Investing in a ring light or a softbox lighting setup can help make a difference with homemade nudes. 
Ring lights come in various sizes and color options for making your pics online, typically from $30 to $100. Softbox kits usually go anywhere between $60-$300. 
Ambiance and Environment for Nude Photos
Speaking of ambiance, creating an enticing environment is another essential factor when you want to sell nudes fast. 
Consider setting up a dedicated space for your shoots—a cozy bedroom corner, a tastefully decorated studio, or a well-lit home office. 
Ensure the area is clutter-free and reflects your style and niche. Adding some props or backdrops to add a touch of creativity and uniqueness to your content.
Accounts, Pricing and Taxes
This "how to sell your nudes" guide had to have a boring part to it, but trust us; it's essential to read it. 
Creating an Account
Down the line, we'll show you the top sites that sell nudes fast, but for now, let's focus on creating an enticing profile.
After choosing the platform that aligns with your goals and values, you must register and verify your account according to the platform's safety protocols. 
Remember that you need to be of legal age for this side hustle, so you will be required to provide a government-issued ID.
After that, it's just a matter of creating a description that aligns with the category your homemade nudes fall under.
Setting Prices When Selling Nude Pictures
When setting prices for your content, finding the sweet spot that reflects both your value and the market demand is essential. 
Consider factors like the quality of your content, the level of exclusivity you offer, and what your audience is willing to pay. 
Generally, the price range for individual photos or short video clips can vary from $5 to $50. In contrast, longer videos or personalized content can range from $20 to $100 or more, depending on the content's complexity.
Depending on your comfort, you can also charge for sets of multiple nudes at $20-$40.
How To Take Nudes: Creating the Perfect Nudes 
Let's explore some tips and tricks to help you take the perfect nudes and maximize your earning potential when selling nude pictures.
Experiment with Lighting
When exploring how to take nudes, lighting can make a massive difference in the quality and mood of your nude photos. 
Play around with different lighting setups to find what works best for your nude photos, too. 
Natural light can create a soft and flattering effect, which is perfect if you're going for romantic nudes. The same goes when using softbox lighting.
On the other hand, a well-placed artificial light source, like a ring light, can add a touch of drama. Some ring lights have RGB color switching. A pop of red or purple can help artists who want to take the perfect nudes in the fantasy or fetish niche.
Professional photographers even use candlelight to add some mystery to the best nudes.
Feel free to experiment and find the lighting angles that accentuate your features and capture the mood you want to convey.
Posing for Nude Photos: How to Take The Best Nudes
Posing for the perfect nudes is an art form that can enhance the appeal and storytelling in your nudes. 
First, take a few full-body nude photos and pictures of your attributes. 
Think about what stands out the most for you. Is it your bosom or booty? Maybe you have a pretty vulva or penis? 
After you find your key attributes, try a couple of poses standing, sitting or lying on your bed or the floor. Keep in mind that there's no one way to take nudes. You can be as coy or as vulgar as you want.
Find positions that feel natural to your body.
Sure, you can copy nude models on social media, but if it's not something you don't intuitively do, the strain will appear on your face.
Use your hands as accessories to emphasize a specific body part. Hug yourself, caress your body or even hide a body part for added naughtiness.
Pro tip: play with your gaze to achieve the sultry bedroom eyes, and breathe out when the shutter snaps to look less stiff.
You can experiment with clothes and sheets to cover up or accentuate body parts and sell nudes fast. For example, a satin robe is perfect for a cold shoulder or peek-a-boo moment.
Experiment with body language, tensing the right muscles, and use props to create visually captivating compositions. 
Confidence is key here, so embrace your unique beauty and let your personality shine through in your poses.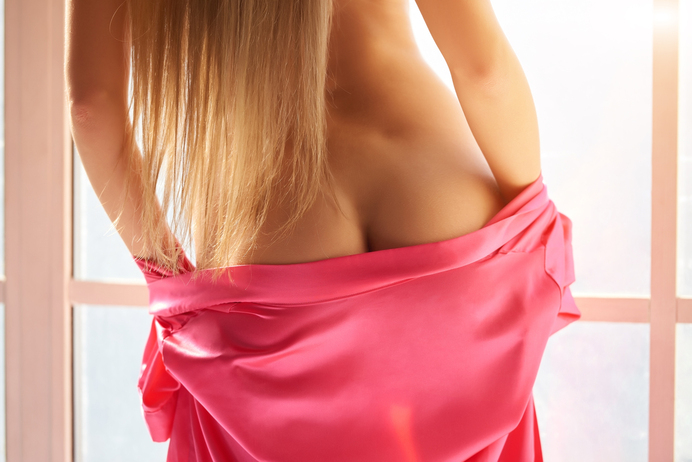 Choosing Niches To Sell Nudes Fast
When learning how to sell your nude photos, niches can help you target specific audiences and carve out your space on the market. 
Consider exploring niches like hentai, cosplay, fitness, or natural aesthetics, depending on your interests and comfort level. There are also BDSM  fantasy settings you can explore.
Remember that you'll need props to make the niche believable when taking homemade nudes.
For example, you can use chains and whips, and explore Shibari for the BDSM niche. While for hentai and cosplay, you can invest in sexy outfits.
Types of Nudes: How To Sell Nudes
Variety is the spice of life if you want to sell nudes fast. 
Learning how to sell naked pics online is all about finding what resonates with you and your style. 
Selfies Make For Perfect Nudes
Selling nudes online in the form of selfies is a great way to capture your natural beauty and express your individuality. 
They work great with an audience who prefers the girlfriend experience, and you can sell them quickly starting at $3 a pop on OnlyFans.
You have complete control over the angles, lighting, and expressions, allowing you to showcase your best features and capture your unique essence. 
When learning how to take nudes for your niche, play with different poses, facial expressions, and settings to find the perfect selfie photo op.
Short Videos like Instagram Stories
Short videos provide an opportunity to add movement and personality to your nudes. They allow you to engage with your audience more dynamically. 
Short videos can create a sense of intimacy and connection with your viewers, whether it's a playful dance, a seductive tease, or simply sharing a glimpse into your daily life.
Plus, you can sell nudes fast, and ManyVids provides a platform for selling nudes online and videos.
Polaroids Can Be the Best Nudes
There's something nostalgic and artistic about homemade nudes as polaroids. 
If you're searching for how to sell your nudes, this can be another way to sell nudes fast. 
The instant nature of polaroid photography adds a raw and authentic touch to your images. Polaroids can capture the moment's spontaneity and give your nudes a vintage vibe. 
Have fun experimenting with a new medium of selling nudes, and enjoy the charm of instant film.
Themed Photo Sets
Another way when you want to sell nudes online is themed photo sets.
They allow you to explore various concepts, styles, and fantasies. The possibilities are endless, from cosplay to boudoir, from nature-inspired to avant-garde. 
Play with props, costumes, and settings when you sell nudes online. The captivating visual narratives will transport your audience into different worlds.
Engaging with Your Audience for Tips
Building a loyal and supportive audience is crucial for success when you sell nudes online. 
Engage with your fans by promptly responding to comments, direct messages, and inquiries. You can offer exclusive content, personalized experiences, and rewards to your most dedicated supporters. 
Consider setting up platforms like OnlyFans and Chaturbate, where fans can access your premium content. 
Safety, Privacy and Law Compliance
Below we'll discuss some crucial aspects of selling nudes that help you stay safe and compliant with the law.
Risks and Doxxing
When you sell nudes online, the process comes with inherent risks, and unfortunately, being doxxed can be one of them. 
Doxxing is the malicious act of revealing someone's private information, such as their real name, address, or contact details, without their consent. 
While it's impossible to eliminate the risk, you can take measures to minimize it. 
Use a stage name instead of your real name, be cautious about sharing personal information online, and consider using a separate email address and phone number for your online presence. 
It's essential to be aware that even with precautions, there is still a potential risk of doxxing.
Staying Private and Anonymous
Protecting your privacy when you sell nudes online and maintaining anonymity is possible if you're vigilant as a seller.
A VPN helps mask your IP address and encrypts your internet connection, enhancing your online privacy.
Brush up on the safety features that the platforms offer. For example, OnlyFans and Chaturbate offer IP blocking for specific countries and regions.
Use encrypted cloud storage services like Google Drive or Dropbox to store your images securely. 
Enable two-factor authentication for an extra layer of protection. Keep regular backups of your files to avoid potential loss or accidental deletion. 
Watermarking
Watermarking your homemade nudes adds extra protection against unauthorized use or distribution. 
You overlay a transparent logo, text, or symbol onto your nude photos which helps establish your ownership. A watermark deters others from stealing or misusing your content. 
Use professional watermarking software or online tools to add unique watermarks that don't distract the buyers.
Copyright Considerations
As you delve into selling nudes, understanding copyright laws is crucial. 
Registering your content can provide legal protection and allow you to take legal action against copyright infringement if needed.
If you live in the U.S., it's crucial to familiarize yourself with the Digital Millennium Copyright Act (DMCA). 
The DMCA provides a framework for addressing copyright infringement on the internet. Owners must submit takedown notices to platforms hosting infringing content to remove the material.
If you live outside the U.S., learn about the relevant copyright laws in your area.
Taxing and Selling the Best Nudes
Selling nudes is a form of self-employment, so staying on top of your tax obligations is essential. 
Keep track of your earnings and consult with a tax professional to ensure you comply with local regulations. 
For example, if you're an OnlyFans creator, the IRS will consider you a small business owner. So, you'll have to pay self-employment taxes on your income at a flat rate of 15.3% using the 1099_NEC form. 
It's good to know that you can get some tax write-offs on stuff like:
Cell phone bill 

Camera and equipment

Editing software

Internet bills

Any platform fees, etc.
More on this in our guide on how to be a cam girl.
Best Sites to Sell Nudes Online
As promised, here are the top sites to consider when exploring how to sell photos, and sell online successfully:
1.
OnlyFans
—Best Subscription Only Sites For Selling Nudes Overall


Features
Subscription site (free and paid)

NSFW niches allowed

The average beginner pay is $180 monthly

DMCA compliant

Keep 80% of earnings

Get up close and personal with committed clientele 
Besides allowing all NSFW niches, OnlyFans allows immense control over your pricing when selling nudes. 
You can offer a monthly subscription fee of a minimum of $3 for your content or make your profile free of charge. You can charge up to $49.99 per month for your premium subscription.
A free profile allows you to convert more customers, as you can set up a teaser gallery of not-so-nude images. Then, you can offer available content at a set price. 
When selling nudes individually, the pricing can vary. 
Many nude models charge around $3 for nude photos and anywhere from $5 to $10 per minute for videos. 
But here's a secret: private chatting is where you can earn the most on OnlyFans. Chatting is free, and fans can make special requests for personalized homemade nudes priced slightly higher.
Regarding platform fees, OnlyFans takes only 20% of your earnings, and you get to keep 80%. 
You have the potential to earn some serious cash on OnlyFans. 
While beginners can make around $180 monthly, top creators rake in staggering amounts. Take Blac Chyna, for example, who made 20 million in 2022.
Regarding safety, OnlyFans takes the protection of your content seriously, as all content on OF automatically complies with the DMCA policies. 
To sell your nudes online on OnlyFans, you must provide a government-issued ID for age verification. 
Sell nudes online fast on Onlyfans
2.
Chaturbate
—Sell Nudes Online With This Top Live Cam Site


Features
Live cam show site 

Helps sell nudes fast for good money

Engage with a community

Pays 5 cents per token

Bi-weekly payments

Live cam model private chats available
Chaturbate is a popular live camming site that allows you to perform live shows and interact with your audience, no monthly fee. It's one of our best cam sites overall.
This live cam platform offers a tipping system where viewers can use tokens to tip during performances or to buy perfect nudes. 
It's an excellent site to build a following and participate in live streaming.
You can easily engage with fans during live shows and perform cam-2-cam private chats. On top of this, you can also sell your content for tokens.
What's excellent about Chaturbate is that you can set up a Fan Club, a subscription that works similarly to OnlyFans. It's a perfect way to sell your nudes fast and generate more income.
Fan Clubs' pricing ranges from 50 to 2,500 tokens per month. Fans can subscribe via credit card or tokens. 
On credit card subscribers, you get monthly tokens after billing. Fans are charged in 3-month increments if they pay with tokens, while you receive tokens for the three months membership upfront.
Payouts when selling nudes are usually 5 cents per token, and you can cash out bi-weekly.
All Chaturbate content is DMCA protected, and all nude models must provide some form of identification for age verification.
Join and sell photos online on Chaturbate
3.
ManyVids
—Best for Nude Videos and To Sell Your Nudes Fast


Features
ManyVids is an incredible platform selling nudes, videos, and even Polaroids. 
On ManyVids, you set your rate per minute using tokens ranging from 5 to 600 tokens. 
As you accumulate tokens, you'll receive payouts based on the amount earned. You can expect to keep around 60-80% of your earnings, depending on the type of NSFW content you sell. 
On individual photos and videos, you typically get 60% of the sales. In contrast, physical items (panties, branded items), custom videos, and VIP memberships allow you to keep 80% of the earnings. 
Adult content prices for your products and live streaming services can range from $1.99 to $999.99.
ManyVids creators receive payments on the 1st and 16th of each month as long as they meet the $50 minimum payment threshold.
ManyVids takes copyright seriously and accepts DMCA takedowns, ensuring your NSFW content stays protected. They also provide instructions on how to remove nudes if needed. 
To sell on ManyVids, you must submit a government-issued ID to verify your legal age before you can sell nude photos.
Sign in to ManyVids and start selling nudes
4.
ModelCentro
—Create a Custom Site And Sell Nudes Fast


Features
Sell nude photos online

Create and manage a paysite

75-80% depending on the tier

Sell nude pictures in print

Weekly payouts

Adult cams
ModelCentro is a platform that enables you to create and manage your paysite. 
It gives you complete control over your content, pricing, and membership options. With ModelCentro, you can sell photo sets from your best nudes and video clips and even offer live cam shows. 
Plus, you can sell your nudes online as prints and host per-minute paid shows.
Payouts are generally around 75-85% of your earnings, depending on the membership tier. 
The site emphasizes privacy and lets you choose which countries can access your content. However, ModelCentro doesn't do DMCA takedowns, and you'd have to do it by yourself should any of your content appear on another site.
Join ModelCentro and maximize your earnings
5.
iWantClips
—Fetish-Oriented Platform To Sell The Best Nudes


Features
Take 60-100% of earnings

Fetish and domination content

Sell your nudes online, and videos

The minimum is $2 per sale

Great for custom adult content
This platform is mainly known for selling nudes fast in the femdom niche. 
If you like creating custom stuff, you can earn up to 100% of the profits here, which is pretty amazing!
When pricing your best nudes, you can set the price however you want, but remember that the minimum amount per sale is $2. 
Additionally, there's a requirement to add $0.99 to your price selling nude photos.
What's excellent about iWantClips is that viewers can request custom content and send tips, allowing you to engage on a more personal level. 
You can earn around 60% of the sales for nude photos and videos, while tips give you a generous 80% share. 
But here's the exciting part: when you create custom content, you can pocket 100% of the earnings.
You can choose between monthly or bi-monthly payouts. If you're in the U.S. and want to request daily payouts, a small 5% fee is involved.
Like other the top picks above, you get free DMCA services here.
Click here to sell nudes fast on iWantClips
The Perks of Selling Nudes for Adult Content Sites
Financial Independence
Selling nude pictures can be lucrative to generate income and make money and achieve financial independence. 
By leveraging your creativity, skills, and physical attributes, you have the potential to earn a significant income. 
Selling nude pictures on the best gay cam sites can allow you to support yourself and achieve your financial goals.
Flexibility and Freedom
One of the significant perks of selling nudes and nude pictures is the flexibility it offers. You can work on your terms, set your schedule, and be your own boss – earn money, honey. 
This flexibility allows you to balance your work with other commitments, pursue other passions, or even turn it into a side hustle alongside a regular job to earn money.
Personal Growth and Empowerment 
Engaging in the process of selling nude pictures within the adult content sector can contribute to personal growth and a boost in self-confidence. 
It allows you to overcome insecurities and embrace your sensuality. It can also improve your communication, business acumen, and marketing abilities.
Selling your best nudes and nude pics online can be an empowering experience, regardless of which cam site you focus on – including but not limited to the best trans cam sites.
It allows you to embrace your body, celebrate your individuality, and promote body positivity. By sharing your content, you can inspire others to love and accept themselves.
How To Sell Nudes Online: FAQs
Is Selling Nudes a Successful Side Hustle?
Yes, selling nudes and nude pics can be a successful side hustle if you put effort into taking the best nudes. 
That's why it's crucial to learn the ropes on how to take nudes and master the art of how to sell your nudes online – a free account on many of these sites will get you far.
How Much Time Will It Take To Sell Nudes Online?
The time it takes to sell nudes online can vary depending on several factors. 
These factors are the platforms you choose, the size of your audience, the quality of your content, and your marketing efforts. 
It's essential to set realistic expectations, learn how to take nudes and understand that success doesn't happen overnight.
Is It Safe To Sell Nudes Online?
Selling nudes online is safe if you stay vigilant, protect your privacy and anonymity, and choose secure platforms. 
When learning how to sell nude photos online via the adult industry, try to learn copyright laws and watermarking, be cautious of online harassment, and ensure payment security. 
How Much Money Can I Make Selling Nudes Online?
How much money you can make selling nudes online varies based on platform, audience size, content quality, and marketing efforts.
Beginners who sell nude pics can make around $100 per day, while experienced professionals have the potential to earn up to $10,000 per week. 
Is Selling Nudes Legal?
Selling nudes is legal in the U.S. if you're over the legal age of 18 and selling to users over 18. 
If you live outside the U.S., check with local laws; however, the above should apply when you're looking to sell nude photos online.
How To Sell Nudes: A Few Parting Words
We're at the end of this "how to sell nude pics" guide. 
Ready to sell pictures?
Here are some final tips to remember: prioritize safety and privacy, create captivating and unique content that reflects your style, and get familiar with the laws and taxes. 
Then, find the perfect platform for your needs among our top picks, including Chaturbate.
Stay true to yourself, and enjoy the exciting journey ahead. 
Good luck with your new adventure!