Welcome to the world of cuckolding; a specialized fetish rooted in 13th century literature, where women can exude their femininity and get dominated by chosen bulls whilst making their husbands jealous as he watches in disgust or pure pleasure. This wholesome fetish is becoming very popular today as people open their minds to the sexual possibilities this world has to offer.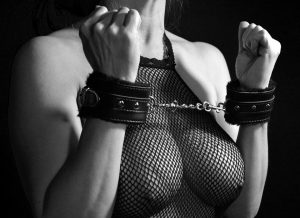 Apparently, you found this blog in search of some good information wanting to know about the best cuckold and hotwife dating sites on the internet. You have hit the lucky button!
Look no further; the internet has provided a conduit leading interested readers like yourself to this alternative lifestyle that is taking shape before all of our eyes for cuckolding couples worldwide. Whether you are looking for a bull, hotwife, cuckold, or cuckoldresses, there is someone out there for you! From newbies to veterans, no matter what your experience level, you will find the best cuckold dating sites right here in this list.
I am glad to assist you! Let's go!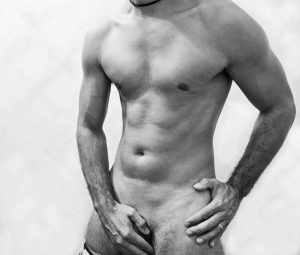 How to Find a Hotwife Using Cuckold Dating Sites
Once you find a cuckold club open relationship dating site that interests you, simply sign up and use the Advanced Search feature to filter the results with cuckold related keywords. This includes 'hotwife', 'bull', 'bondage', 'erotic powerplay', 'urethral chastity' or 'penis chastity', and 'cuck'. If the website or free group is already focused around cuckold then you can easily find this stuff without using the Advanced Search features. Just search through the posts and find the person you're looking for.
What to Write in the Cuckold Dating Site Ad
First, you want to tell a bit about yourself. Describe your likes and dislikes, where you're from, and what you are into. Then, describe what you're looking for in a partner. It might be better to put the latter information first since that is what most people who are joining this site will see.
Embellish your profile as if you are sending a resume to a potential employer. Really put energy and effort behind this. Your goal should be to make it as attractive as possible. Add photos with your name written on a piece of paper to show you are a real person and watch the messages cum rolling in.
If you're a bull
Don't fall for the bullshit! Stand up a be a damn man! However, don't be too aggressive. Bulls should stay masculine, not aggressive, but also ready to pummel the pussy. In this case, especially if you're a black bull, most cuckold couples want to see the merchandise before they try, so it's imperative to open that Christmas package with a little surprise before taking that sexy snapshot. Post photos of your dick to show the cuckold bi couple what you're working with.
Describe any sex moves that you might know and that information will come in handy. The more the better. This will let a cuckold know how well you can fuck his wife.
If you're a cuckold
Just describe how your wife looks. Maybe tell people that she has not done this before and that she's shy; it will provoke their interest more. Describe how she likes to get fucked and try to initiate contact by putting that information out there first. Whether she is shy or open to it. The more detailed you are, the better. Make sure to describe yourself as a cuckold CPL couple and go from there.
If you're a cuckoldress
Try to be as descriptive as possible, but not too lengthy. Describe how cuckolding is more than just getting treated like a slut. Describe how you will take things to the next levels. Talk about how you will dominate the sex act and make the cuckold extremely jealous.
If you're a hotwife
This is the most sought out entity in the cuckold empire. Everyone wants a piece of the cumpie, so you need to be really careful about what you post in your profile. Never post any identifying information about yourself because you do not want a cuck at your job or in your small town or community recognizing you and harassing you at work, because they will.
The moment you post something, expect a flood of messages. Everyone wants to fuck you. Post that you are a slut who wants to have sex with other guys in front of your husband to make him jealous.
How Often to Message on a Hotwife Dating Site
Sending one message will be enough to start a conversation. Don't worry, the other party will see it. Maybe send a message once a week or once every two weeks. After three weeks of no response, just forget about that person.
You can just make one post. Trust, someone will read it. Have you ever posted an ad on Craigslist just to have someone to hit you up a week or month later? Interested people will find your posts eventually. Just stay patient and the messages will come, especially if you have your real sexy photo up there.
Of course, you can play the lottery and put a coined message with every cuckold, hotwife, or bull that until you find one that responds. In this case, you might need to send hundreds of responses just to get a couple of people to hit you up.
As far as personal messaging, just let the cuckold relationships be mutual. Communication should be 50-50. Have a mutual conversation by letting your hair back and stay comfortable. Don't give out too much information like you are showing off.
Benefits of Cuckold Dating
The first benefit is that your hotwife will be attached to you forever. Once she gets dominated by a bull, especially a Mandingo one, especially on your cue, she becomes a dirty slut for life that no one else would want. No one will want her because she is a whore. That alone creates a tighter bond between you both.
It gives the hotwife a chance to express herself sexually. Sometimes women get a hankering for different dicks while in relationships and cuckolding is a safe and acceptable way of doing cheating. The cuckold husband will choose the bull to dominate his hotwife as he watches.
Another aspect is reigniting lust in a relationship. A cuckold seeing his wife perform and please another man is like a trophy sitting on the nightstand putting in work. Just a reminder!
The adulteress will get her chance of getting revenge on the husband. She can let her imaginations go wild as she dominates her husband and bull at the same time. The husband cannot stop the sex act; he has to sit there and just take it. Although the husband has given a green light for cuckolding to happen, the woman can make her husband feel weak and in a submissive position at a loss of control.
Tips for Bulls in Cuckold Dating
Discuss extensively what needs to get done but do not under any circumstance surpass the limits. Always be respectful and communicate with both parties before the sex act. However, when it comes time to get on stage and perform, you better shine like the closest star to earth. Stay within the confines of the relationship.
Final Word
Cuckolding is an amazing lifestyle and there is so much to learn and experience. If you need a cuckold, then hit me up. If you need a bull, hit me up too. However, if you need a hotwife, hit me up and I think I can find one! Happy hunting using the dating sites above!
> You Cheap Asses Can Finally Afford Free Hookup Sites for No Money Down