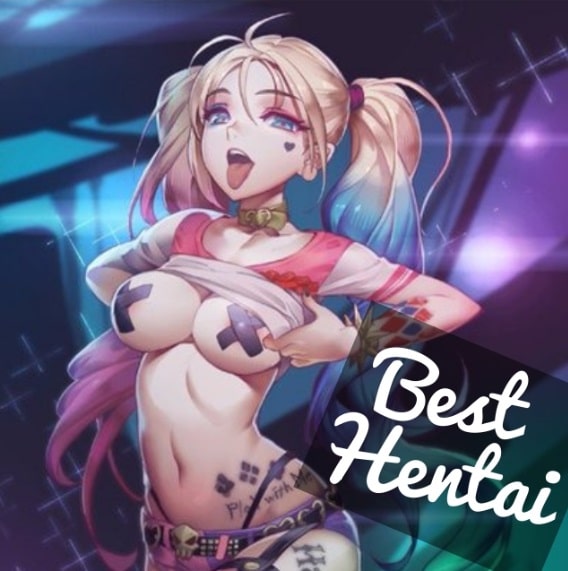 Get prepared to jizz in your jeans to petite Japanese Hentai girls.
Turn-based RPG hentai games where characters take turns fighting the enemy
Simulated 3D hentai games that look so real
Clicker hentai games that are repetitious
Harem hentai porn girls that are ready to battle.
We have reviewed the best hentai porn games that you need to play ASAP.
What is Hentai?
Hentai is a subgenre of the Japanese manga and anime categories. It sexualizes innocent cartoon characters. Hentai translates to "perversions" in Japanese: a world full of sexual abnormalities.
Fap Titans
Clicker Story Game with Fight Jobs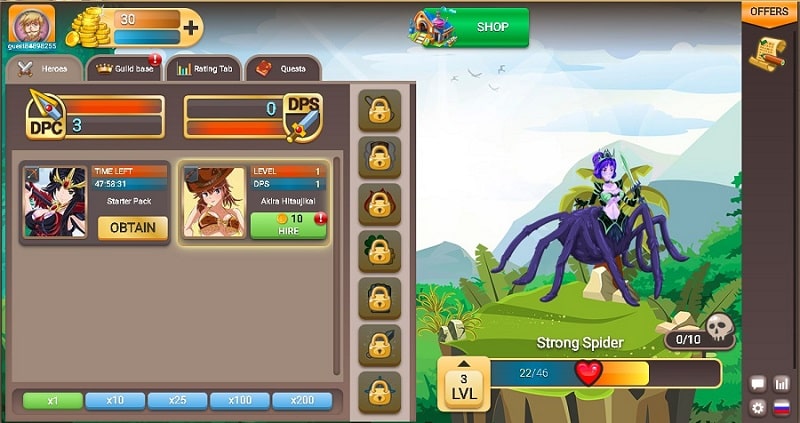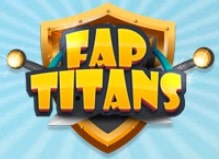 Highlights & Features
Required registration to play

18,000,000+ players

Play using an internet browser or download to a mobile device

Tabs inside the game are Guild Base, Gallery, Rating, Quests
Shop to sells Heroes, Diamonds, VIP stuff, Tickets, Regular Items
Fap Titans brings sexy titans to fappers everywhere. If you were to Google search "Fap Titans", many games using that keyword pull up. It can get confusing about which is the right one. Our direct links go to the correct url.
You can hire a group of sexy ass women to battle monsters attempting to invade your territory. You attack by clicking the button "Attack" and earn more money as you beat them.
Each card shows the character's powers to assist you in making a wise choice. As you win, the level boost and you get showered with prizes.
Cons
Not much nudity

Non-fappable

Incentives for doing evil stuff

Almost seems like it markets to kids

Still story pictures with no motion or even hardcore porn illustrations
FAP CEO
One of the Best Interactive Hentai Sex Games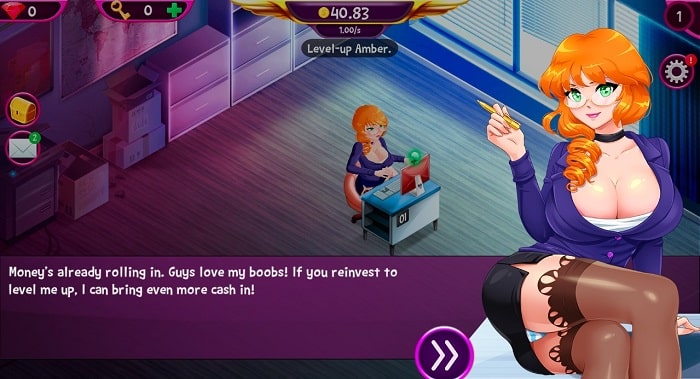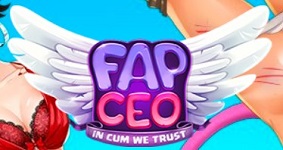 Highlights & Features
Compatible with PC (desktop play or download launch) and Android mobile services

Game is so popular that an online store sells shirts, coffee mugs, and posters with scenes from this game

Capitalize off your employees' work

English, French, Spanish, Dutch
It's an unspoken secret that CEOs bang their secretaries all the time. You can finally enjoy that fantasy. Even though you might not own a business you can have sex with some secretaries in Fap CEO.
This game is part of the Natuka universe that makes possibilities in the world of hentai games come true. Amber is your bottom bitch – the first woman who works as a webcam model in your office earning coins.
She has nice round breasts, green eyes, and blonde hair. Sometimes you can pleasure her with multiple clicks at the desk or open the email she sent for her nudes. Each girl has a bio showing their special skills and attributes. Recruit as many of them as you need.
You can sell your shares of the company or buy new offices that holds women.
Pros
Cool, sexy pictures

Good animation

Excellent reviews

Suitable jack off material

Funny game (charging dildos, really?)

Jazzy tunes

Feels like you are running a real company
Cons
Low followers on Twitter (However, there are posts coming from the accounts almost daily, several times a week)
Kamihime Project R
Simple RPG Hentai Games to Play on the Browser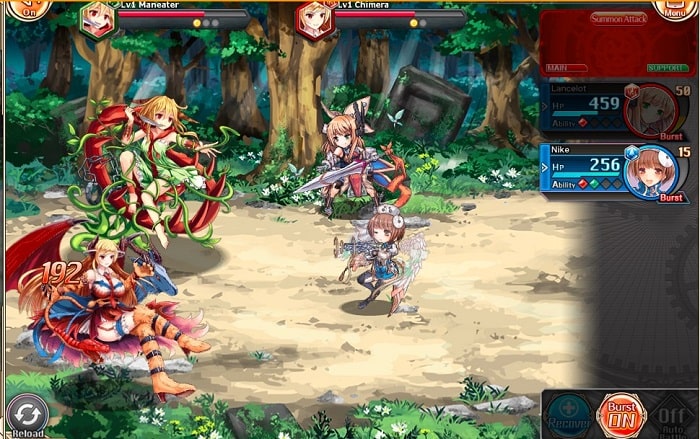 Highlights & Features
On-and-off volume button that controls the elevator music

Play on the website using a browser or using a mobile on Android or PC

Level up for more benefits and prizes

PC, Mac, Linux compatible

Crazy graphics
Kamihime Project R is a popular RPG 2D freeplay fantasy adventure game. It is part of the Natuka network. It tells a story of a young male revisiting his childhood friend named Alyssa. She is a relic attempting to prevent their civilizations from getting destroyed by Ragnarok. You get weapons to fight through the missions. You get more skills and develop ability stamina.
Pros
Fun gameplay

Blasting designs and crazy artwork

Complete customization of everything
Cons
Mostly in Japanese, but has some fonts in English if you made that choice

Dialog but no voice

Annoying moaning sounds from some of the girls

Uncomfortably kiddie-like

Unrealistic graphics
Hunie Pop
One of the Best Puzzle Hentai Porn Games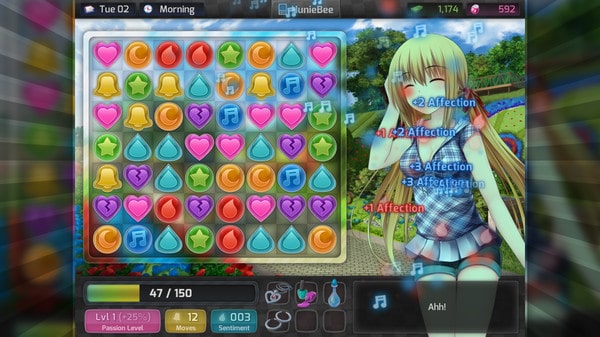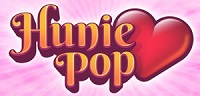 Highlights & Features
Available on PC, Mac, and Linux, downloadable on the Steam gaming program
Regular price is $9.99, but was on sale for me at $2.49
HuniePop is a RPG color puzzle match game. The objective is to take your main girl, Aiko, on different dates, to the bar, lounge, or the bedroom.
Each progression increases passion and affection points that make you more attractive to get sex easily.
HoneyPop got a green light for full development after a Kickstarter campaign reached its fundraising goal. 1,483 backers exceeded past the original $20,000 goal with $53,536. 15,000+ people have left reviews on Steam about this game, adding to its popularity and trust/fun factor.
Pros
Fun and addicting

Crazy popularity

You can let your fantasy run wild

Beautiful, stylish wallpaper

Cool sounds and a sweet voice that turns me on

Realistic characters - not any teenie cartoon hentai games graphics
Cons
No animated hardcore scenes

Light, high-pitched speaking voices that sounds almost kiddie-like

No multiplayer mode
Hentai Heroes
Best Battle Arena Action Porn Games


Hentai Heroes sing a different tune because you are required to follow a sexy bunny running the show.
You respond to the captions and does what she says while gathering more maidens (50 in total), to become part of your harem.
As the battle ensues and attacks launch, you get cash and more energy to fuck them. That makes you stronger and more attractive.
Pros
Popular; a lot of people play this game

Cool; it's something I can get into
Cons
Graphics look a bit artificial, but I guess that's a norm in hentai games

Still images, no motion whatsoever that hinders full fap mode

Not very engaging because there is no talking in this game
Flower Knight Girl
Hot Battle RPG Hentai Games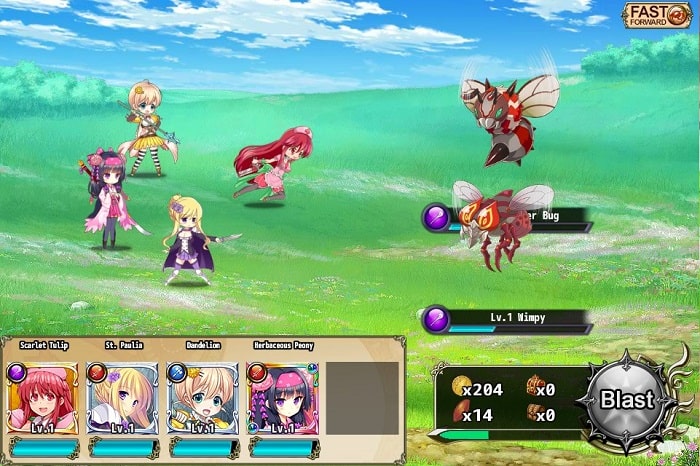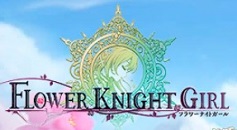 Another cute and classic Nutaku game where you fight with your harem of flower girls to protect the Spring Garden.
They engage a fierce battle of 8-legged pests from invading your territory.
As the storyline continues, you can recruit more to get help. Each character takes a turn, fighting to build stamina to use that energy later.
Pros
Engaging and cool storyline

Lots of action

Plenty of moaning that gets you in the mood

Adventurous

Easy; you can win without pressing anything - the game plays by itself
Cons
Can get kind of boring after a while; the music alone sounds like a lullaby tune rocking me to sleep

Kiddie voices

Still sex scenes and no motions

Bad UI that makes the game lag

Not enough sex scenes
Nekopara
Popular Hentai Porn Game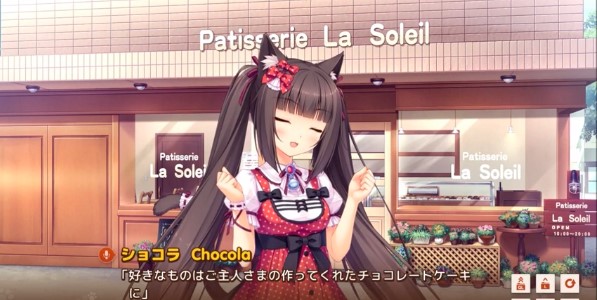 Highlights & Features
Download on PC using Steam

English and Japanese subtitles. The latest version has an addition of traditional Chinese

$99.99 for the bundle package

Top earner in the hentai games section in 2017

Available for PS4 and Nintendo Switch

Millions of downloads
You can build a harem of catwomen on Nekopara. There is a 4-part series and a bundle that includes a song and book. Everything that you see in the game is traditional Japanese, from the clothing to the buildings.
During its conception, the creators of the game posted this project on Kickstarter and were able to raise almost $1 million from 9000+ backers.
Pros
Plenty of nudity

Response captions
Custom Order Maid 3D 2
XXX Create Anime Hentai Game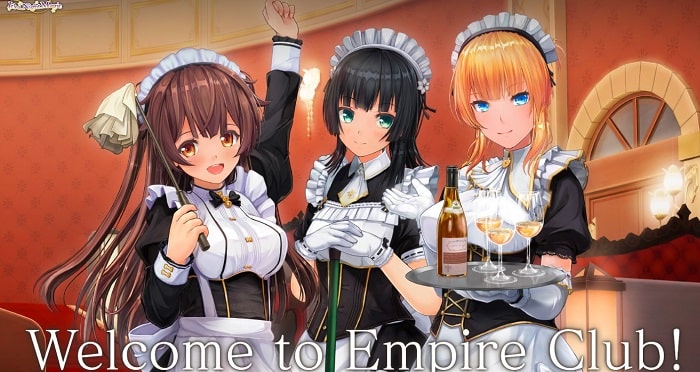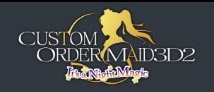 Highlights & Features
Handheld game-like background music

Language in Japanese

Available for Windows through Steam

Choose the maids' outfits that they will clean in

Dance, Casino, Office, Virtual Reality, Trophy
You can build a harem of maids and direct them to cleaning jobs. The benefit? You can fuck anytime!
Choose the sexual position from a list of cards and watch your character hit that ass accordingly.
As you go through the storyline, you can build stamina to have more sex. The story behind Custom Order Maid 3D 2 is that the main character inherits the  Empire Club from his uncle and revamps it to a better place.
Pros
I actually had fun playing this game

Animated sex scenes

Dramatic sex scenes that conjure emotions

Everything is customizable: body, cleaning outfits, voice pitch, etc
Final Word to the Best Popular Hentai Games
We have briefly reviewed each of the best hentai games, so you don't have to go through the legwork of discovering what is hot and which ones are not. We have done that for you. Nutaku seems to have some great ones.
If watching hot hentai sexual action is not your thing, then check out our Best Porn Games articles. You might find some good selections there. We reviewed the top porn games like Cunt Wars, Booty Calls, Life Selector, and NarcosXXX.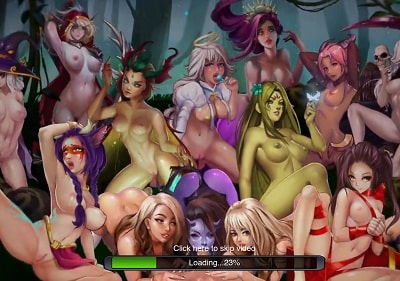 If you more of a sucker for new and cool modern stuff, then the Best VR Porn Games article might be more of your speed to discovering some good choices.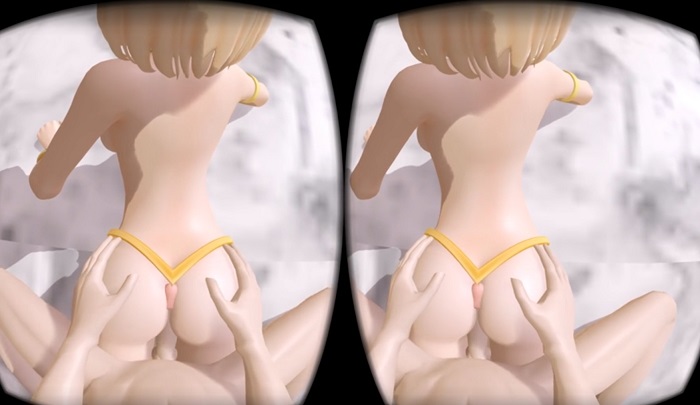 > Sex Emulator Review: Is this Simulator Game Legit?