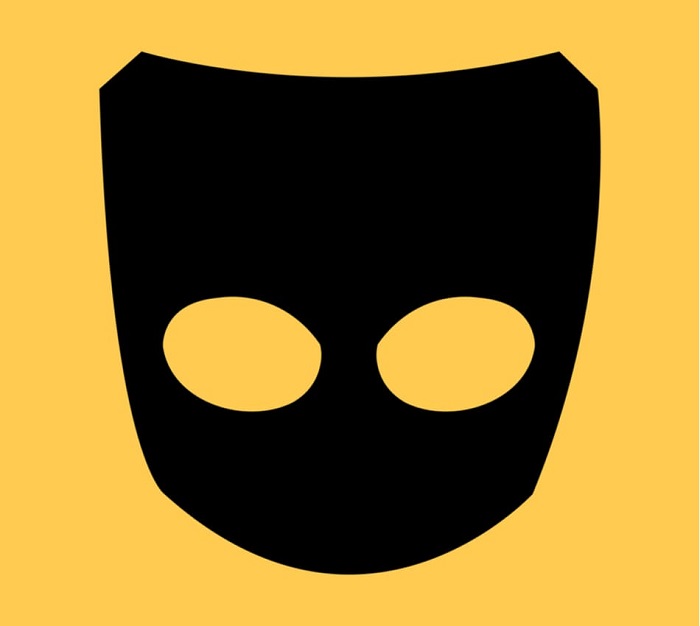 Grindr is the world's largest messaging app for gay, bisexual, trans, and queer people. It's most popular with gay men who are looking for sex, friends, long-term love, or a casual chat. It's often talked about as a gay sex app, but Grindr has many potential uses within the LGBTQ+ community.

Grindr launched in 2009 and has become immensely popular with gay guys all around the world since then, making chatting and local hookups easy with its location-based messaging. I met my boyfriend on Grindr a few years ago, but I recently started to use the app again for networking and discovered that many of its old bugs/issues had been fixed!
In this Grindr review, I take a look at the pros and cons of this gay hookup app, seeing whether it deserves its spot at one of the best gay hookup sites!
Pros and Cons of Grindr
Before getting into the details, let's look at some of the pros and cons behind the world's largest gay dating app:
Pros
-Filter gay men according to "tribes" like twink, bear, otter, geek, jock etc.
-Speak to users closest to your current GPS location
-Simple grid layout
-See who has viewed your profile
-Display information like HIV status, ethnicity, gender identity, gay sex position, etc.
-"Grindr taps" let you indicate interest without starting a conversation
-The company puts a lot of effort into social responsibility and LGBTQ+ charity work
Cons
-Tons and tons of competition
-Not ideal for serious gay dating (in my opinion)
-Free version is full of irritating ads
-You can't use Grindr without an app – there is no Grindr online version
-People can be pricks
Grindr is certainly one of the best gay apps on the market, despite its flaws.
Things to Consider Before Downloading Grindr

Here are some things to keep in mind before you download Grindr:
It skews toward younger guys
There are gay men of all ages on Grindr for sure, but it definitely skews towards younger twinks, otters, and jocks. If you're looking for bears or older guys in general, there are more of them on other gay hookup apps.
People can be pricks
Sadly, a lot of guys on Grindr can be pricks. They can be pricks on any gay app, but Grindr seems to be the worst for this in my experience. You'll come across rude people, racist attitudes, shallow people… basically the best and the worst of the gay community. Of course, that isn't Grindr's fault, it's just something to bear in mind.
Using Grindr Discreetly
Guys won't know where you are exactly, but they'll be able to see exactly how far away you are from them. Even if you don't use public photos of your face, staying discreet might be difficult if you live in a less populated area.
Features of Grindr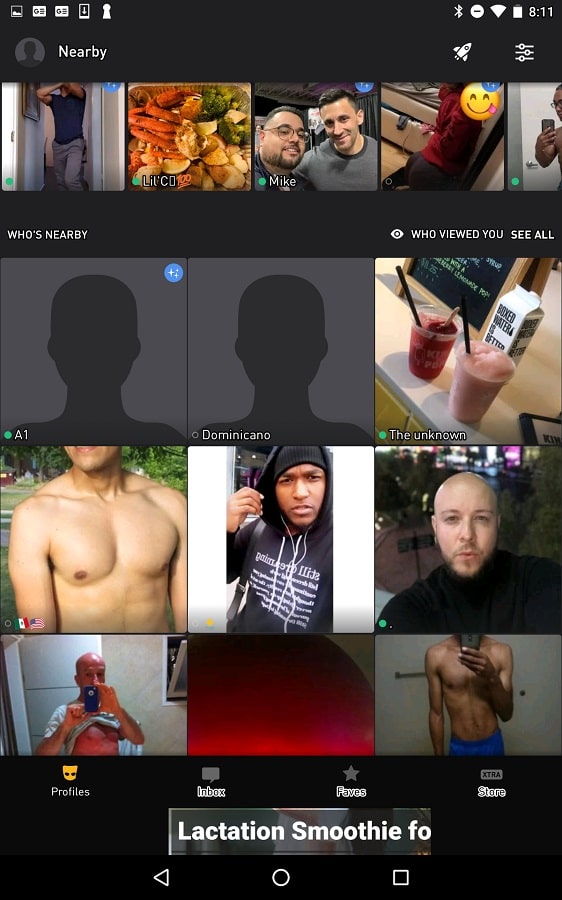 When it comes to gay sex apps, Grindr has a bunch of useful features to write home about:
Location-based messaging
Grindr uses your phone's current GPS location, showing you guys who are closest to your location first. It also tells you roughly how far away other users are from you. When me and my friend are on Grindr in the same room, it says we're 1 meter apart, so it seems pretty darn accurate.
There is also a little rocketship button that allows you to change the location manually, viewing gay men in another city. This is handy for making contact with local guys ahead of time if you're heading out on a business trip or vacation – you can organize a date or gay hookup before you leave. This specific feature is reserved for premium members.
Grindr Taps
Grindr recently added their "Grindr taps" feature which allows you to indicate interest in a guy without sending him a message first. I imagine they included this feature to reduce ghosting and the awkwardness of saying "hi" to someone only to be totally ignored.
I'm a big fan of this feature because it reduces the awkwardness of messaging guys to no response and it makes me feel less guilty when someone taps me and I ignore them because they're not my type. It's basically a button to say "hey I think you're hot/interesting and I'm down for a conversation if you are".
See who viewed you
Another recent addition to Grindr is the "see who viewed you" feature. Personally, I don't like to know who viewed my profile, especially if I started a conversation and they ignored me, but I guess some people enjoy this peace of mind.
This is another feature reserved for paying premium users, although the free version shows you the top profile and a blurred-out version of the next few profiles. You can often piece together who else viewed you based on blurry images. It's like a depressing game.
Send and receive multiple photos
Although dick pics and nudity can't be displayed on your public profile picture(s), you can send NSFW photos to users in private messages. You can use pre-existing photos or take a photo from your phone's camera there and then, with Grindr giving you the option to crop and rotate the photo before you send it (great for hiding your face or identifying marks etc).
Grindr now also allows you to state your preference on receiving NSFW pics (i.e. dick pics) on your profile, though not everyone admittedly follows your preference. Your options are "Never", "Not at first" and "Yes please!". I love the "Not at first" option because it implies that you're a whore, but a respectable whore with dignity. That's me!
Notes feature
I love this new feature. It's so simple, but Grindr has recently added a little notepad next to the profiles of guys you talk to, allowing you to take down notes that might be relevant at a later date. For example, you might take down their phone number, their real name, their address, or a bunch of other things.
In the past, you'd have to make your own notes or scroll through old messages to find this information, but now it's incredibly easy and convenient. It's such a simple feature, but it makes the app much better. It was actually suggested by users and then added to the app.
Inclusivity
Grindr tries really hard to stay inclusive and socially conscious. For example, they now give users the option to state their gender identity (including trans, cis, and non-binary) as well as their preferred pronouns. They also make an effort to educate their users on various LGBTQ+ issues and clarify any terms which may be confusing.
Most gay men using the Grindr app will never need to use any of these inclusive features, but I like that Grindr makes the effort when it doesn't need to.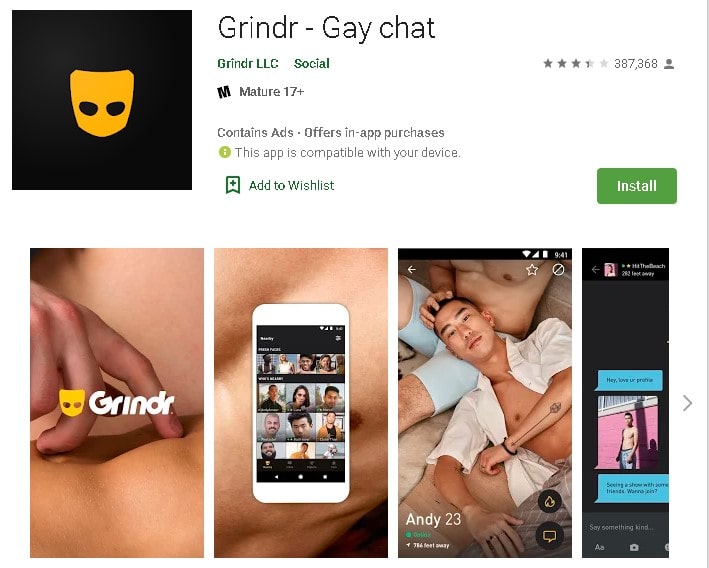 Other People's Opinions

Here are some other people's opinions on Grindr from the Gay Reddit forum and Reddit Grindr page:
"I've had a fine experience with Grindr, two relationships and a friendship out of it. You just ignore the c*nts and move on with your life!"
"I have been using Jack'd since before it was called that. I should really stop using it. I've rarely met anyone there, but the matching system has entertainment value. Same for Scruff. I do much better on Grindr or Growlr."
"I think one's Grindr experience is largely correlated with how attractive they are or how nice their bodies are."
"My boyfriend and I met on Grindr. 14 months now. Moved in together after 6 months and in a monogamous relationship. I think we both meant for the original meeting to be a hookup, and we went to dinner as a formality, and really meshed well."
Alternative Gay Hookup Sites
If you're not having any luck with Grindr, consider trying different sex websites and gay dating apps.
AdultFriendFinder
Geared toward middle-aged and older people, Adult Friend Finder is a mainstay in the swingers community for many years now. Although it's designed for all genders, it does have its fair share of horny gay men looking for hookups.
-80+ million users
-Separate galleries for private (NSFW) and public photos
-Search for hookup partners with keywords
-Older audience
Scruff
Generally speaking, Scruff is for gay men who don't have cliché washboard abs and perfectly groomed bodies. You'll find that a lot of the guys on there are older, a tad chubbier, and friendlier. In the Grindr vs Scruff debate, nicer guys tend to prefer Scruff.
-Very popular gay app
-Nude private photo galleries can be "unlocked"
-See how often/quickly users respond to messages
-"Scruff Match" feature is a bit like gay Tinder
Tinder
If you're looking for love, dates, or something more than a casual hookup, I'd actually suggest trying Tinder! Although Tinder is treated as a hookup app for many straight people, there are many gay men on it who tend to be looking for dates and love. Gays already have Grindr if they want sex – Tinder is reserved for serious relationships.
-Simple "swipe left or swipe right" interactions
-1.6 billion Tinder profiles (yes, you read that correctly)
-Filled with gay men looking for love
-You can't speak to users unless you both "like" each other (no awkwardness!)
> The Top 11 BDSM Sites: The Best Communities and Personals to get Kinky