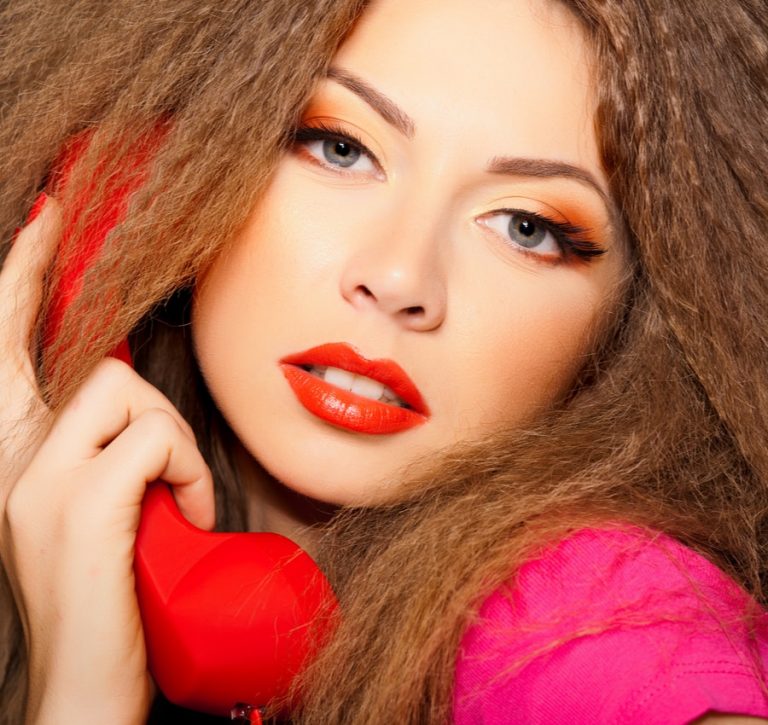 Phone sex lines were hot in the 1990s. Do you remember those late-night commercials that would broadcast between infomercials? The pleasing sound of a sweet woman's voice would get you horny, prompting you to pick up the phone and call.
Those lines still exist, and we have listed 28 of them. Here are the best phone sex lines.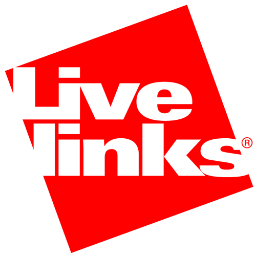 30 minutes
Livelinks
Here we go with a LiveLinks review. I made the call and wrote about my experience.
Callers need to be 18+ older, and although this phone line has made it to the phone sex line section, it still has inklings of a chatline to me.
But this phone line is still worth making the call for some phone boning, nevertheless.
Everything moves fast on there. If you lag with pressing a button for a prompt, then you will get disconnected and need to call back.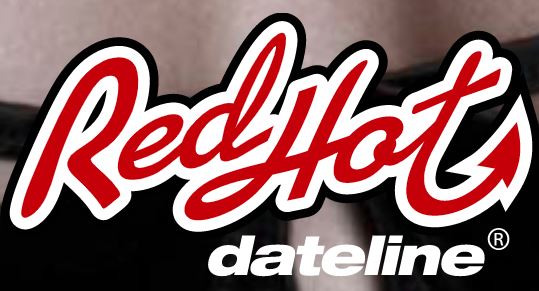 30 free trial minutes
Red Hot Dateline
Sizzling with sexy people tingling your sensations, RedHot Dateline lands in first place in the phone sex race.
A 100% free toll-free telephone number is available for you to call regular people from across the country.
The process is easy. Just call 1-877-355-1664 and program your zip code to connect with callers in your area. Have an ink pen ready to jot down your mailbox number.
Record a message to fish out 1-on-1 sex conversations with a companion 24-7. It's free for women to call and only charges the men.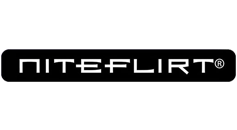 3 minutes free trial
Nite Flirt
Flirting is a natural behavior that many humans subconsciously do, and Nite Flirt allows you to do it with ease and flawless execution.
Anyone who picks up the phone and can flirt with women and men using their interactive services.
This company has provided over 15 years of phone sex and text chat line duties.
What's On the Profiles?
There are photos of each person and an extension that connects directly to them and a 5-star rating system that has written reviews from guys who shared details about their %100 freephone sex experiences.

5 minutes free trial
1-800-PhoneSex
1-800-PhoneSex hosted TV commercials and provided a setting for Brazzers to perform some of their hot sex scenes in the office, so you know this company has a lot of clout in the porn industry.
The phone sex operators, all women, come in all shapes and sizes, and their types range from Blondes to Brunettes MILFs, teens, Latina, Black, Trans, Dominatrixs, and more.

30-minute free trial
Jet Doll
Jet Doll is one of the pioneers that has stayed in business for approximately 20 years. Loyal customers who have built their trust in this service return for more action. They can also sext with the girls using the SMS line at +1-210-585-8545. A Guy section entertains the female callers.
If you decide to pay for the minutes, a required pre-authorization charge is $30 from Intertel, and the money you don't use reimburses to your card a few days later.

$0.99-$2.99/minute
TalkToMe
Talk to Me has three options: text, talk, or watch them live. Customers have rated each woman on a 5-star scale. A PSO's profile opens to a photo gallery and bio about their native language, description of the fantasy that turns them on, some of their physical attributes, and their preference in men and sex.

$1-$1.50/minute
MidNite Secrets
Financial transactions sent to MidNite Secrets have the protection of SSL security. The website is GoDaddy-approved and has 5-star ratings. Some of the workers, however, look crazy, but at least those photos are real and not the fakes in those cool-ass MidNite Secrets TV commercials. Each woman has a specific extension. Teligence, the company that owns MidNite Secret, automatically pre-authorized $39.75 from my card that took seven days to refund.

$2/minute
Phone Sex Kingdom
Phone Sex Galaxy's general pricing is $2/min for one girl, $3.25/min for two girls, and $5.25/min for three girls with $10 minimum purchase for callers in the USA. Canadians can pay $2.50/min for one girl, $4.50/min for two girls, and $5.75/min for three girls. You can purchase these blocks of time with Visa, MasterCard, American Express, and Discover redit or debit cards. Billing is by S&D Design LLC. The VIP club has more benefits. There were only eight ladies available. The company's Twitter page operated since 2009 and does an excellent job faithfully making posts.

$7 - 5 minutes to $90 - 60 minutes
SinCats
Sin Cats is very popular for cheap phone sex, but there is no specific number. You can contact the reps directly to learn about different prices. The company is in Delaware and has associations with Digicert Security and Network Solutions. Porn magazines like XBIZ and AVN wrote pieces about this line. You can search for dirty talk experts by categories or searching keywords. Creating a free account unlocks discounts. You can read fantasy stories that happened on the line. The women depicted are likely not them.

15 minutes - $25.89/ 30 minutes - $45.89
Your Desires
Your Desires launched in 1997. The girls have a daily schedule, and their pay rate lists with direct extensions. Information never store about you. The area code is in Washington state. I can't find anything about this site. There were only two agents available out of 30 girls on a Friday night. The charges are $1 per minute after 30 minutes of talk time.
Purchase naughty chatline minutes using:
Cash (Mailed)
Check
Money Order
American Express
Visa
MasterCard
Discover

$2.99/minute
1-800-SEXTALK
1-800-SEXTALK forces you to give your credit card number, but if you press the number one on the keypad, then you agree to be contacted about promotional offers through text messaging and enter the free trial section. There is another part of the line where you can leave messages to hook up with someone for a date. Real guys posted their reviews on Angelfire about their experienced with PSOs. However, the Twitter account for this company got suspended, so that's questionable.

$2.99/minute
1-800-SEXGIRL
1-800-SEXGIRL is a dry site with no navigation and no real sexy women. Their Twitter page has a nice amount of followers, so someone likes it, which is a good sign. 1-800-SEXGIRL is related to 1-800-SEXTALK.

$2.99/min ($2-min first phone call) for 30 minutes
25 Cents Phone Sex
25 Cents sounds like a good deal, but this price only applies to the chatline for real singles. Luckily, they don't charge a connection fee and have eavesdropping and stories that keep you entertained. The site resembles a blog, but still looks pretty professional with good-looking girls that are probably only characters and not the PSO. The customer service agent was friendly and acted like she didn't want to hang up.

$3.96 per minute
Chat City Australia
This site is for singles looking for a date and phone sex in Australia. Women are available to talk 24 hours a day, and VIP members get discounts. You won't find out anything about the prices until you call. There are English and Spanish speakers. Purchases will complete with Visa, MasterCard, and American Express credit cards.

Horny Lines
Horny Lines is a cheap United Kingdom hotline. Girls are listed by what they are willing to enact; gangbang, big tits, blowjobs, cheating wives, submissive, and sympathetic. A guide about how to create an account exists, and Visa and MasterCard numbers accepted for purchasing minutes. A 'Call Me Now' button connects directly to a girl, and you can even tip them to show your appreciation. There are reviews about the experiences guys had. Customer help has live chat and phone assistance from 9 am to 5 pm (GMT). A complimentary £10 comes with the first call.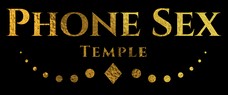 $2-$2.50/minute
Phone Sex Temple
Phone Sex Temple is a legit website that shows which PSOs are online. You can buy minutes and even purchase audio conversations using Visa, MasterCard, or Discover credit or debit cards, or gift cards. No one answered when I called, but the employees actively make social media posts. SSL encryption is always a good sign and the website is professionally made, but I can't find anything else on the world wide web. Prices are $20 for 10 minutes at $2 per minute for USA callers and $25 for 10 minutes at $2.50 per minute for Canadian callers.

$2.99/minute
Phone Sex Galaxy
Anything goes, if you have a Visa, American Express, Discover, or MasterCard in hand. The promotions offer cheaper discounts. I have seen emotion-provoking advertisements from this company on TV. 24-hour customer service reps will answer your call around the clock. The company is in California. That's all the information I could find. It even stopped posting on Twitter in 2012. Asian, mistresses, and fetish websites that doesn't seem related to this company advertise the 1-877-665-7399 numbers.

Phone Kelly
For only one dollar, you can discuss taboos and BDSM fetishes with a PSO. Every 4th call is free. An icon shows women available and their private extensions. Cost is $1.99 per minute for USA callers or £3 per minute when calling the UK number – 0983 939 2210. A profile has the PSO's name, bio, language, and a photo gallery. It seems that some girls are real and others are fake. The website is 20 years old. Multiple discounts and promotions are offered through text messages, but you need to reply 'YES' to get them.

$4.88/minute
Free Chat Girls
Free Chat Girls has a particular number for a free trial: 509-676-1400. The website also has a list of local chatline numbers with regular people. Special offers give new callers discounts. The security is with GoDaddy.com. Callers have to be 18+. Long-distance charges apply if you're not in the local area. This website is connected to chat members.com, which is part of Telemania LLC.

60-minute free trial
509-876-5796
This number gives you the option to live chat. It is connected to chat line websites, including Phone Sex Date and huapucar. There are plenty of sexy girl photos, but they probably not real.

$1.99/minute
Women Get Horny
Women Get Horny has a generic website, and when I visited it just now, it's non-operational. The Twitter page connected to this number only tweeted once in its lifetime. The free trial is 15 minutes. I gave it a low rating because it's confusing whether it has phone sex because the intro message said, "enter your membership number" or "credit card number" and nothing else.

Spunkoff
When I called this hot line, their message got straight to the point. They wanted my credit card or I had to hang up. Each woman on the website has a direct extension to their line and options to eavesdrop on conversations.

$1.75-$3.75
1-800-613-1829
This phone number connects to similar websites like Mommy Phone Sex and Taboo Phone Freak. They will take Visa, MasterCard, and Discover. You can purchase them at $17 for 10 minutes for one girl to a maximum of $105 for 60 minutes for two girls. The introduction music sounds odd, and the operator seemed like she was using a personal cellular device.

$3.25/minute
Phone Sex Underground
Phone Sex Underground has three sexy babes you can call for $1.99 per minute or have two for $3.25 per minute. I didn't talk to anyone because they didn't answer my call, but the automated system asked for my Visa and MasterCard. Each girl has different phone numbers, and it's a question of whether you are truly talking to them. New account holders get 5% off the calls after verification.
$1.75/minute
Phone Sex Speaks
Phone Sex Speaks has plenty of subcategories to find specific women. Girls range from sexy teens to matures. You can learn about them by reading their bios. Some women are real, but the flawless modelesque photos got me questioning if those really represent the operators or are they just playing a character? There is an icon that indicates which girls are online. The alternative number is 800-388-6165.

Fetish-Fone
Fetish-Fone directly connected to someone who answered, "Hello?" (questionable). There's no official introduction. They will gladly take your Visa, MasterCard, or American Express to pay for minutes. Esquire magazine interviewed an operator from a Fetish-Fone. This claim is also on the House of Phone Sex website. Prices are $15 for 10 minutes and $29.50 for 20 minutes for one girl and $25 for 10 minutes for two girls. There is a special price of $39.99 for 30 minutes for both options.

$15 for 10 minutes
House of Phone Sex
There are two numbers:
1-855-810-8915
1-415-621-6334 (did not work)
The wallpaper is a bit tacky like it was put together with a cheap editing program. There was no introduction when I called, however, someone did answer with a simple "hello" like it was their own personal mobile device. I recognized that voice being from Fetish-Fone. You can give your Visa, MasterCard, or American Express to the operator. When they asked if wanted to get transferred to a girl, I responded, "I'll think about it," and she instantly hung up. Rude.

Barely Legal Sex Chat Line
Barely Legal has the hottest school girls ready to talk. Americans and Canadians get 30 minutes of free talk time 24/7. Protected by Starfield Security, a hosting website under the umbrella of GoDaddy, your info is safe and private. The webpage is dry, not much there, and you can connect with your PSO by webcam if you get tired of talking on the line. There are no hidden or connection fees.

+1-888-474-6769
This hotline seems homemade, and the operator I talked to didn't offer a free trial, and her vibe was 'off'. Blogs and no real websites heavily advertise this number. I even came across several Twitter accounts, one of them discussing blasphemy, which is pretty creepy and disturbing, advertising this number as well. Engaging with this weird stuff will cost you $24 for 10 minutes with one girl, up to $301 for 90 minutes with 2 girls. Palm Island. Inc takes payment from Visa, American Express, and Discover cards.
Tips How to Have Phone Sex?
Be calm
Don't be intimidated
Touch yourself using your hands or sex toys
speak slowly and clearly
Asks what she likes and follow her lead
Be imaginative
Be yourself, honest, no faking, original, and real
Discuss the different sex positions you like
Remember to relax and enjoy. These women are professionals.
Scam Sex Numbers
#1. Scam – Women Characters
PSOs are ultimately playing characters that you cannot see, so there is no incentive for a website to show real pictures of them. Often, the website shows a photo of a model that doesn't look like the real woman you are talking to. It's only for fantasy.
#2. Scam – Blogs Instead of Websites
Some blogs, instead of websites, host numbers. If you see a page with a phone sex number and it has a bunch of dates listed on the right side of the screen, then it's most likely a blog and should not be trusted. Real numbers are on real websites that probably have real toll-free 1-800 numbers.
#3 – 900 and 0909 Numbers
For all Australians, 0909 is a non-existent area code, so be careful dialing these numbers. 1-900 numbers in the USA will automatically charge to your phone bill. Luckily, these numbers are scarce today. I didn't find any during my scavenger hunt.
Make Money As A Phone Sex Operator: Sites
Website that will train you to become a PSO:
Adult Phone Pal
LipService Online
Teligence Information You Need to Know
Some chatline companies have phone sex numbers, and Teligence is one of them. You need to know that Teligence, like most other lines, will pre-authorize $39.75 from your credit card. After that, the company will only charge the amount you use and reimburse the rest back on your card in several days.
I wanted my refund immediately, so I canceled my membership, but my bank needed Teligence to fax over information about my transaction. Come to find out they don't have a fax machine. Teligence is a legit payment system; however, you just need to be aware of their charging practices.
Phone Sex Lines Are Holding Their Ground!
There are some pitfalls, but also huge benefits calling phone sex hotlines. You can remain anonymous to the operators, and they will fulfill all your sexual fantasies using their words. Some sites are legit, and others are not. Some women are friendly with really sexy voices, and others are rude. Some websites show pics of the PSOs, but others have copyright free pics from the internet.
There are lines for men and women in the USA, UK, and Australia, and they are also connect to independent chatlines.
There are so many lines out there, more than I initially thought. You can call the ones above.
If you don't like to talk on the phone, then check out our Best Sexting Websites article.
> 12 Best Sugar Daddy Sites to Find Hot Sugar Babies & Rich Daddies