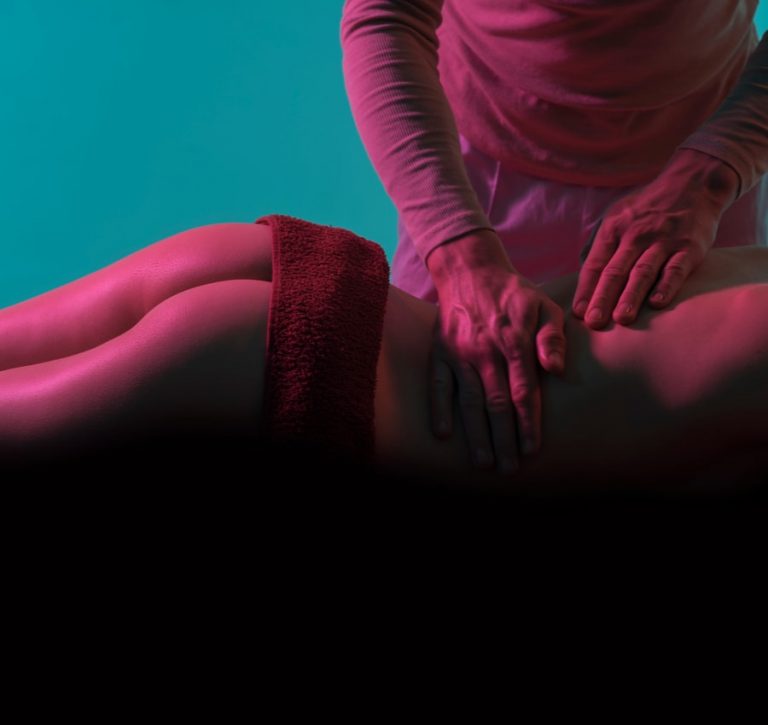 So you're looking for a erotic massage, not the deep tissue muscle manipulation kind that brings you up in bruises, but the erotic kind that brings you up in other places before she turns it into a massage handjob and leaves you with a happy ending. We have gathered the list of erotic massage sites to experience a deep tissue therapy.
I don't blame you, no matter the time, or the day, I often find myself in need of some quick relief and let's be honest, as tempting as it is to rub one out and get it over with, it feels a hell of a lot better when someone else does it for you.
If you've never paid a visit to a massage parlor before or you've always been unsure which ones you should visit then you're in luck, because in this article I am not only going to tell you which erotic massage sites you need to be using if you want to have some fun in your life, but also what exactly is on offer when you visit a massage parlor.
Types of Massage
It's worth noting that getting a handjob at massage parlors isn't exactly legal therefore you won't see the services upfront and brazenly labeled. But once you've figured out what is on offer the only decision left is which type you go for, which is all down to personal tastes. Let me explain the difference below.
Nuru massage
This is an extremely erotic body to body massage where the masseuse gets naked and covers both her body and yours in oil before getting on top of you and giving you a very slippery experience. The masseuse will rub her sexy body all against yours, bringing more friction and electricity to the session and getting you incredibly aroused.
Lingam massage
A Lingam or penis massage is so much more than what you might initially think.
It does involve rubbing the penis, testicles, perineum and external prostate but the Lingam technique is about more than just tugging on your junk.  Its main purpose is for the man to learn how to experience pleasure and it is often used by men that suffer from premature ejaculation as a way of training their body and mind.
Erotic massage
Simple enough, the erotic massage is what most people think of when they think of visiting a parlor and it's probably what you've done if you've fooled around with someone in the past. The masseuse explores your body in an erotic way and you'll certainly feel satisfied when she's finishes rubbing her hands over every inch of your body.
Prostate massage
Often combined with the Lingam massage for ultimate pleasure, the prostate is actually part of the male penis and is a source of enjoyment for many men. When reaching orgasm through prostate and Lingam massage many men say the feeling of enjoyment is much more intense and feels better than they would have imagined.
Tantra Massage
This type gives you pleasure in a different way as you both concentrate on full relaxation and on the sexual energy being transferred between the masseuse and you. The trantra doesn't always end in orgasms but you will definitely feel aroused after a session.
Soapy massage
This is exactly like it sounds and can take place in many ways, from a shower to a bath to a room with warm soapy water. It might even involve more than one person as the babes use their bodies to help 'clean' yours.
Two girls Massage (All girl massage)
Imagine two beautiful babes rubbing their hands all over your body because that's what you get with this one. Sometimes called a four hands massage, for obvious reasons, this type often leads to a body to body contact and is an amazing sight to behold for the lucky guy getting rubbed.
My personal favorite is the two girls massage because, well, there's two of them, need I say more?
But once you've experienced it more than once you soon start to realize that not all parlors are created equal and the quality of the parlor, the services on offer and the babes providing the service, all play a huge part in your enjoyment.
Let's look at how to find the right ones.
Erotic Massage Websites and How to Find the Right One
Over the last few years, there has been a rise in different online sites that not only show you where all the premier erotic massage parlors are located but some sites even go into more detail with information on services offered by these parlors and the price you can expect to pay. At one point or another, I have used all of the sites on this list to find a sensual massage or sex massage in my area and I want to tell you which one I found to be the best.
RubMaps
Best Site for People that Travel Around the Country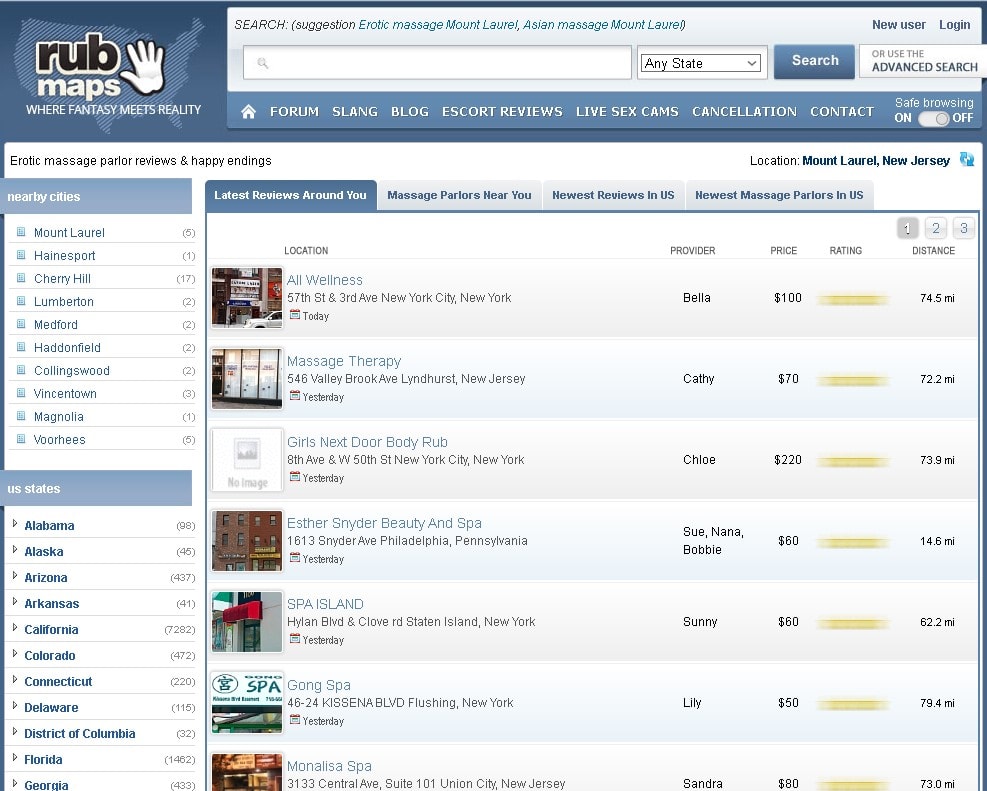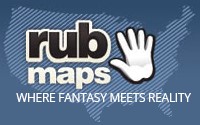 Highlights & Features
Covers all 50 states

Provides real-life user reviews of massage parlors

Includes a forum and blog to communicate with others
Rubmaps… the name kinda gives it away, this site has a huge content database showing you all the different massage parlors available to visit and as all of their reviews are from real customers, they consider themselves the Yelp of massage parlors.
With links to forums, blogs, and a search function to allow you to find exactly what you want, not to mention information on pricing, Rubmaps gives you everything you need when it comes to finding somewhere to get a rubdown.
Personally, I like to use this site when traveling as it shows all the parlors in my area, making it simple to get an erotic massage whenever I want.
Pros
Full US-wide database

Reviews are from real users

Includes information on how much the service actually cost
Adult Search
Best Site for International Top Cities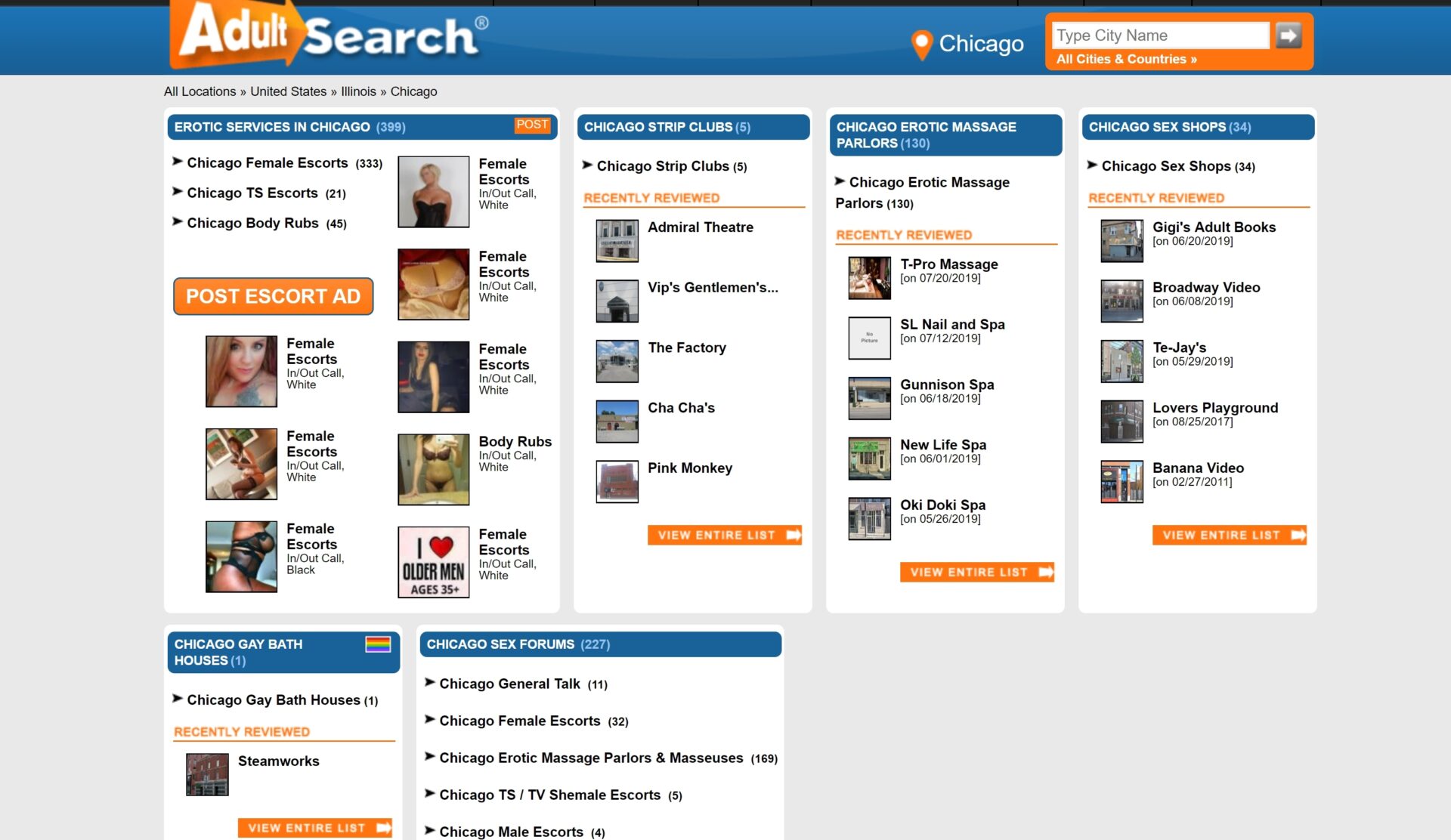 Highlights & Features
Comprehensive list of adult services available around the world

Attention to detail

Also has links to escorts
Primarily an escort site I have used Adult search to find some erotic companionship amongst other things and also as a way of finding somewhere local for me to enjoy a happy ending.
The site looks quite busy, but don't be put off, once you figure out how to navigate the content on the site you'll be opening yourself up to a whole world of sensual and erotic possibilities.
With links to escort and cam services, Adult Search has your kinks covered and can often show you exactly what's in your city.
Ashley Madison
Best Site for Affairs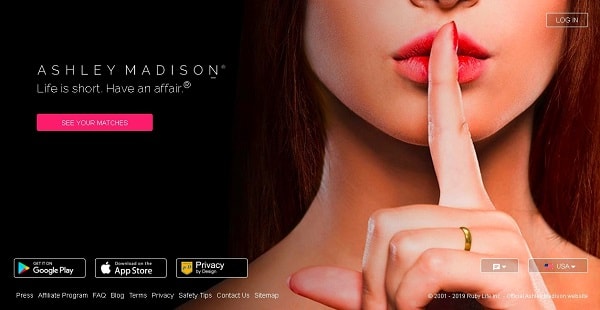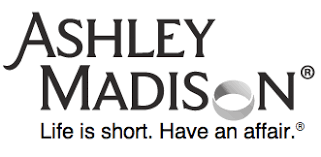 Highlights & Features
Discretion is assured and completely in your control

Millions of members worldwide meaning there's more choice, wherever you are in the world
Although not actually a website to help you find a happy ending, Ashley Madison has made the list as an amazing website that you should be using.
An online dating site purely focused on helping men and women cheat, and have a fun time together, Ashley Madison can be great for you.
I've personally met women from this site and we've enjoyed our time together with a few massages thrown in for good measure. I've also met people that just want sex, meaning the need for a massage has disappeared pretty quickly.
Pros
Millions of users worldwide, increasing your chances of finding someone

Traveling feature helps you to find someone to meet up with on the go.
Cons
Doesn't actually show massage parlors

Must pay for premium membership for most features
Escort Directory
Best Escort Site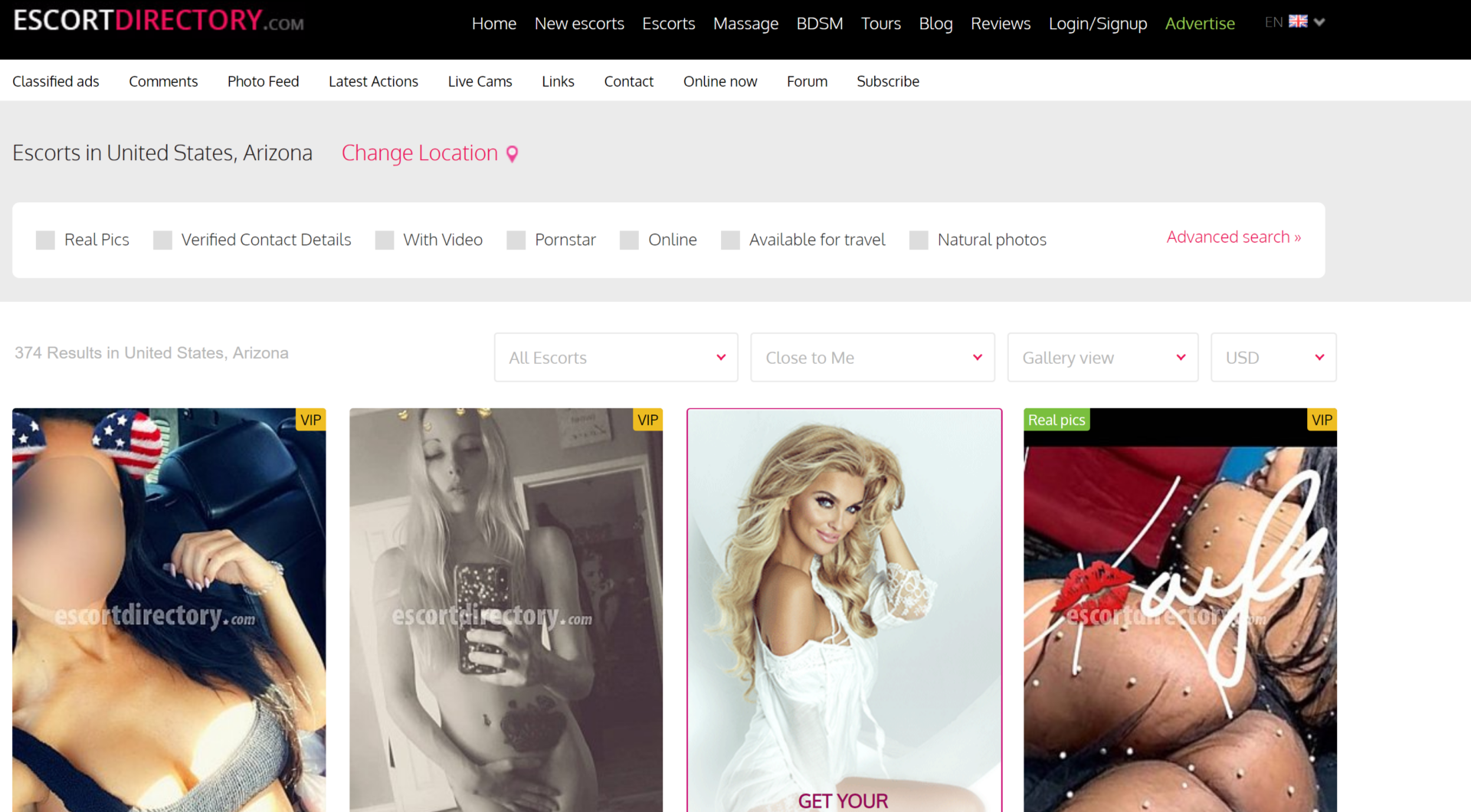 Highlights & Features
Beautifully designed site

Huge selection of beautiful women that can be filtered to your liking

High-quality service
Escort directory is an escort service, however, it has made the list for the pure range of services this site can provide.
When choosing an escort you have the normal things to think about, her looks, body type, 'services offered' but one key feature about the escort directory is the ability to find exactly what you want, and that includes a sensual massage.
With different massage types on offer you get the unique opportunity to enjoy your massage but in a safer environment. It's no secret that parlors sometimes operate outside of the law and they could be a target for a police raid, but by spending time with an escort that offers the exact same massaging services (and more), you can be sure you're safe as you enjoy yourself, which is exactly how I use it.
Pros
Huge range of escorts and services available worldwide

Customize your escort to your needs

Get the escort to come to you
Tryst
Best Site for Independent Escorts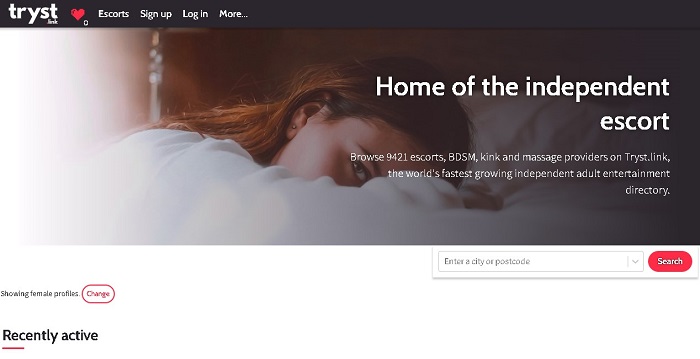 Highlights & Features
Thousands of escorts worldwide

Includes female, male and non-binary options
Tryst is an independent escort company giving the power back to the sex workers and taking the power away from agencies. Much like Escort Directory, Tryst gives you the chance to find whoever you want but also find someone that can perform the massage of your choice, or do something else sensual to your body.
I love using Tryst, it's a great site with a clean design and the girls are always amazing. I must admit however that I haven't used Tryst for massages often, as once I meet the girls there's always something else on my mind.
Pros
Thousands of girls to choose from that are motivated to earn money and please you

All escorts are verified so you won't see any fake profiles

It has a travel feature so you can meet girls in different cities.
Other Top Escort Massage Sites
We mentioned some sites above that purely focus on escorts and you may already be thinking about some female company to help keep you occupied if you want to go a step further than a massage.
Well, just like when trying to pick a parlor to visit, you need to do your research, so before you follow a link to any old escort site, read this for a comprehensive review of the top escort sites out there.
With a full review of the best sites to visit we're sure you will find out exactly where and more importantly how to organize some female company.
My Choice for Some Fun
When left with the decision of which site is the best for finding an erotic massage, I would have to go with Rubmaps.  It doesn't try to masquerade as anything other than a website that shows you where to go for a happy ending and that's exactly what I need it for. The site is simple and the design is too and with a comprehensive list of parlors across the US, it makes it easy to find somewhere fun to go when I'm traveling.
The real-life, yelp style, massage parlor reviews help you to get a real feel for an establishment before actually visiting one and with information on prices and distance, Rubmaps covers almost every base.
All of the other sites have their plus points but Rubmaps takes the W for me as the premier place to find a happy ending and I'm sure you would agree that is exactly what you're looking for.
Visit Rubmaps today to start searching for your next erotic massage.
> Top CityXGuide Alternatives 2020: Getting Back on Track