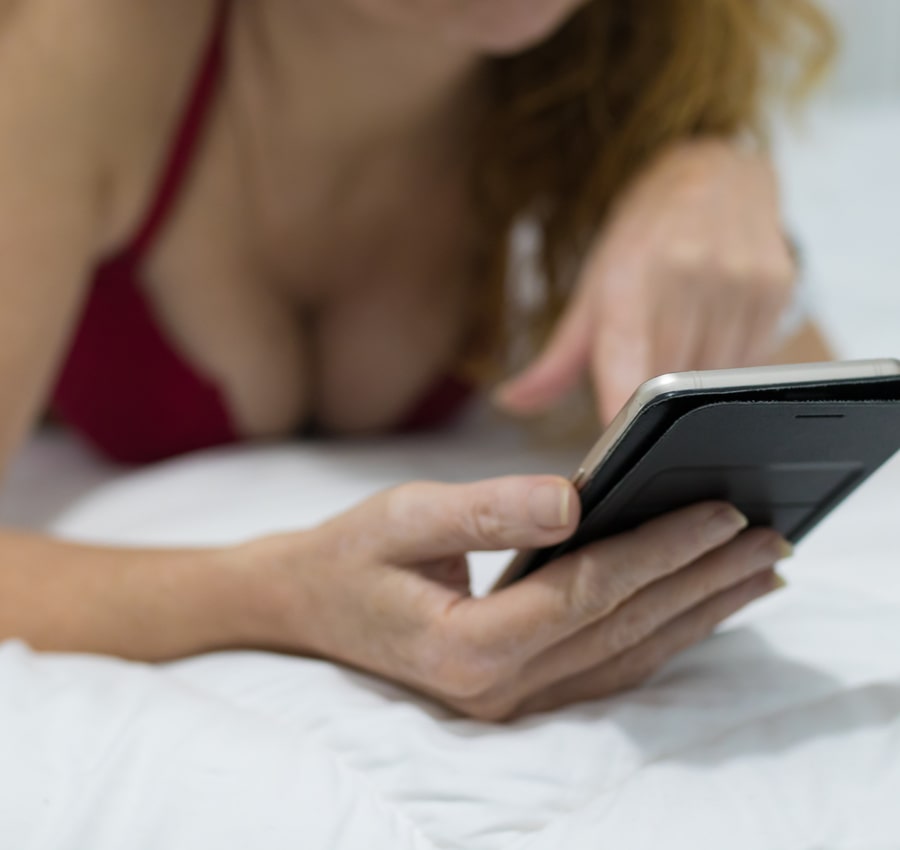 The internet has created a worldwide marketplace where anyone with a smartphone or a computer can make money using their personal and private adult content made at home. That means no more sitting on the casting couch waiting to get a big break or stripping off your clothes to do a porn scene only to get a couple of hundred bucks. Instead, you can get paid to text dirty with horny guys and still make a decent amount of pocket change.
Women in the know get paid to chat with guys are making big bucks by doing nothing. Sexting is a natural activity that many do with their boyfriends anyway. Why not get paid for it?
Forget About the Small Talk, How Lucrative is the Phone Sex Texting Industry?
As lucrative as you want it to be. 88% of people admitted to sexting in their lifetime and only the smart ones are getting paid. If you decide to dibble and dabble in those sex chat jobs, you're looking to make a 5-figure income. Yes, a 5-figure income! I'm not exaggerating. There are some women making 40 grand a year as an adult texter.
Should I Go Independent or Become an Employee Doing Sexting Jobs?
Independent Contracting Sexting Jobs
Going independent puts all the responsibility on you. You have to find the men who might have an interest in paying for hot adult chat. You can find them surfing social media websites or dating apps. However, there is no guarantee that some of those guys have an interest or even honest for that matter. They could do the sexy dirty talk and run.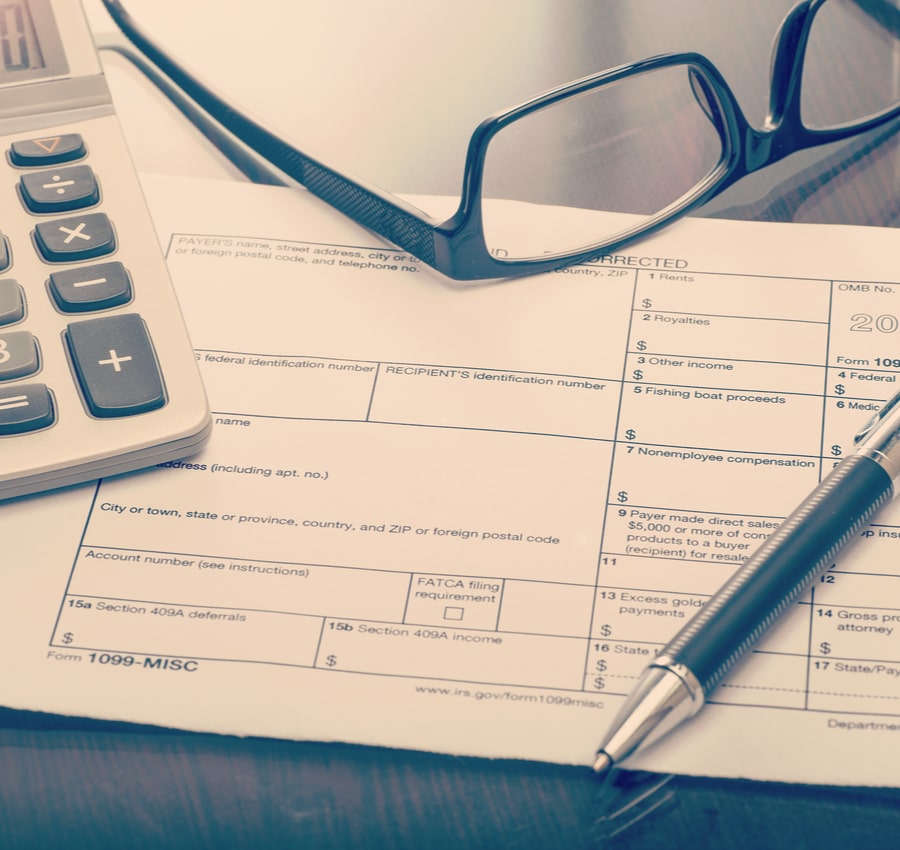 Working As An Employees for a Sext Flirt Company
Working as an employee gives you more freedom to focus on the creative aspects of your phone sex, dirty texts business. The company finds the men for you and usually have regulars.
You are on-call to entertain horny men. Since the company does much of advertisement, they take a small percentage. They will likely mail a 1099 tax form if you make over $600.
You get the option to enroll in the training courses for free. You will learn how to talk dirty through sex chats. There is no direct contact between you and the client.
One problem working for a business as an employee is competing sexters. So, you need to learn how to market yourself in a unique way that sets you apart from the pack. If I came across a sexter who was boring or did not respond quickly enough, or who responded with too many sexts to milk minutes from my account, I would cut her off. The sext texter that stuck in my mind were the ones who left a positive impression that stands out in my mind.
How to Get Payments from Adult Texter Jobs?
CashApp – With your cash app name, a client can send money to you. A real bank account (not a pre-paid one) is necessary to sign up for this service. I hope you got good credit!
Venmo – Like Cash App, a person can enter your username and send money to your bank account.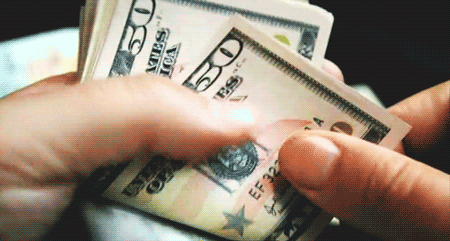 PayPal – PayPal is tricky when it comes to selling adult content. You cannot say that you earn money to send explicit messages to men unless you got approved as a business. If PayPal finds out you're doing it independent, your account is at risk of getting shut down. Also, a stalker can get possession of your real name if you forgot to change the display.
Gift Cards – This is probably the safest way to get paid that reduces exposure. There is no trace, no tax requirements – just an exchange of a number sequence to buy necessities and luxuries from branded companies.
Western Union – Transferring money using this means is the easiest, but also easy for a homegrown stalker to get your full name. Many live sexting jobs online use this payment method.
ACH Direct Deposit Transfer – Many sexting places will ask for your routing and bank account number to make a direct deposit. After requesting a cash out, the money takes a few days to show up in your bank account.
Checks – Some companies will mail checks. They sometimes take days or weeks to arrive.
Work From Home: How Much Money Can I Make Sexting?
A lot! As I said earlier, there are women making tens of thousands a year. Each sext that you send through a website could generate $0.01 to $2 per minute or per text. Some independent sexters charge between $10 to $30 per hour. They also put in the hours and built their reputations to get that kind of money.
Websites for Selling Adult Content & Sending Dirty Texts as a Side Hustle
Ha, ha…There are a bunch of them. We will make a list with brief reviews. It's up to you to do more research.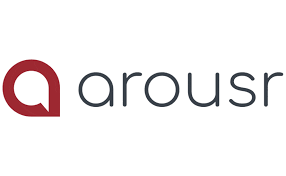 Arousr is the most popular, professional option to get paid for sexting. They are accepting applications from USA, Canada, UK, and Australia citizens. The average price per text is $0.20, but can exceed that amount if the person has the experience. All texters are 21+. Payments after freaky chat cashouts are Monday with direct deposit or bank wire.

OnlyFans offers the opportunity to exchange live videos, sext selfie pics, and horny texts for some extra cash. The process works by giving lonely men who paid for your Kik, Snapchat username to text you privately. The business pays 85% of your revenue through Sepa, Paxum, or ACH direct deposit transfers.
Snapchat Premium (FanCentro)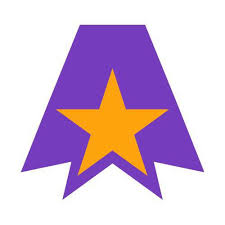 Fancentro attracts porn stars and cam models selling their Snapchat premiums for monthly cash $10-$50. Some guys are willing to pay $100-$200 for lifetime access to your adult snaps.
Snapchat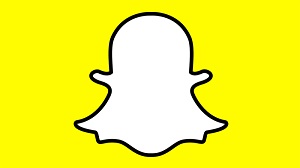 Make money talking to men online with Snapchat is tricky because they don't allow adult public snaps. This is the reason some people sell access to the premium private ones as an alternative.
Kik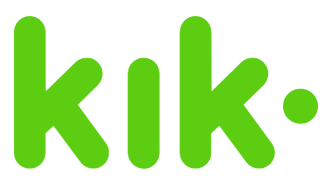 Kik is a cool, mobile app to meet guys, but you have to go independent with this one, but payment is direct. You can only add a limited amount of followers to your groups.
Phrendly

Phrendly markets itself as a dating app, but offers to get paid to flirt online with daily payouts. Many people who worked here left good testimonials.
Text121Chat

Text121Chat gives regular women a chance to get paid to flirt using their SMS mobiles. This service operates 24/7 in the USA and the UK. Hours are flexible, but the quota system sullies payments and lower rates.
Chat Recruit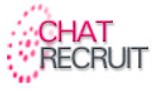 Chat Recruit is a legit, professional UK sexting service for men and women who are 18+ in Europe, USA, and Australia. Sext charges are $2/minute. Payments go to direct deposits. Some dirty chat women reported they made a couple of hundred dollars a month.
Lip Service

Life Service opened doors in 1996 and took over the adult porn chat and phone sex training game as we know it. It's popular and has English and Spanish-speaking operators.
Flirt Bucks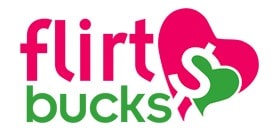 Flirt Bucks is another popular flirt chat system. They do not allow discussing hardcore stuff – just vanilla subjects. Sexters have to be 18+. Payment is $0.15 per text. Final cashouts go to PayPal.
MyGirlFund

Mygirlfund.com offers excellent pay, but many new registrations report no new applicants accepted. This website seems strict, but if you get lucky and hop on board, there is some good money.
Twitter

You can use your Twitter account to search for men who like to sex talk. Create a hashtag using the # symbol with the word the Sext in there somewhere. Someone will respond to the message. You are responsible for collecting the money. Word of advice. Get it up front. Your followers will become your fans.

Adult Friend Finder is an excellent place to find sexting potentials. Millions of people are willing to pay for a sext chat. You only need to market yourself. The website also has erotic talk chatrooms and live cams to get money.
TexKings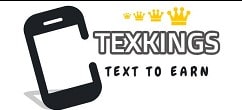 TexKing offers a paid sexting opportunity for people in the USA, UK, Canada, and Australia. You have to churn out 25 words per minute and be at least 18 years old for a position. Do that, and you can make a couple of hundred dollars doing sex work from home. Yet, this website is not as popular as the others on the list.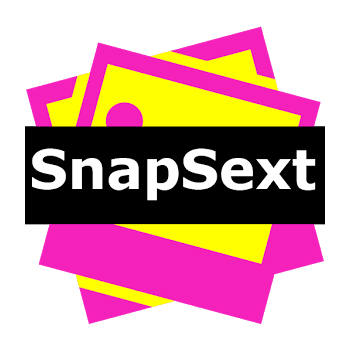 Snapsext is a legit professional anonymous sexting service with a bunch of users. When guys sign up for a subscription is when you get paid.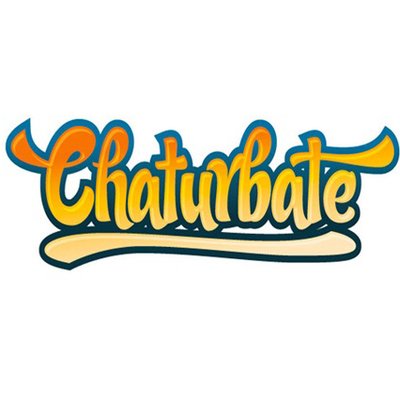 Chaturbate is a cam site. Most girls get nude and do erotic shit. You can sell sexting using your Snapchat or KIK or talk to the guys in the live chat room. The more tokens they deposit, the more you talk.
ManyVids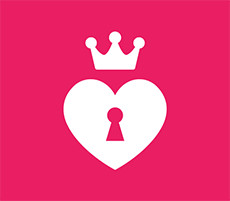 ManyVids has the best adult entertainers from over 30 countries. Payments go to Wire and ACH direct deposits. ManyVids pay out 60% to 80% of your last earnings on the 1st and 16th every month.
SextPanther

Sex Panther pays for XXX phone calls and mobile fantasy sexting. The company had a couple of money problems that affected sex workers and affiliate payments. However, the site is still a good Mygirlfund alternative to check out. The payout percentage is 55%-65% after generating a $50 minimum. It's a bit low in regard to others, but the website is popular with a lot of clients.
Craigslist

Craigslist offers a free, no sign-up way to get paid to text flirt. It works by creating a post in the Craigslist Activities section locally. There are no guarantees you will get a response. It's difficult for someone outside your city to find your post, so you will likely only sext with people nearby.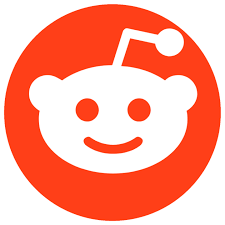 You can join a Sexting group with men willing to pay to talk to a beautiful stranger. Post a photo of yourself to get a higher response.
What is Sexting & How It's Done?
Sexting is using any digital transmission device like a computer or a smartphone to send sexual messages. The goal behind sexting is to build up erotic emotion through flirting and using words to invoke the creative part of your imagination.
Is Sexting Illegal?
Sexting between two consenting adults is generally legal, but it depends on the state. Across the board, a person has to be over the age of 18 to send explicit messages legally. Any person sending or receiving explicit messages to or from a minor can find themselves behind bars for a long time eating loaf, talking to the cockroaches, or getting their ass beat – from the back. Who wants to live in a hell hole?
I have to mention that sending unwanted sexual photos to an ADULT in Texas could result in a jail term. Read your state's laws about sexting between two consenting adults to be sure before doing it.
Sexting for money is legal between two consenting adults, of course. If women can sell their used panties for $5,000 bucks on Sofia Gray, they can also make money sexting.
If you start to make money from sexting in a large amount and do not file taxes, the IRS could audit you. If you don't pay, then jail is waiting.
Many websites ensure that interested parties applying for adult texting jobs are of the proper age. They do this by requesting a copy of their identification and maybe even tax information (ie: SSN or ETIN). This verifies their identity as acceptance as a full-time girlfriend.
If a client tries to talk to you about anything illegal, like kid stuff or narcotics, there are protocols on the platform to block and report them.
Employment Tips About Making Sexting Profitable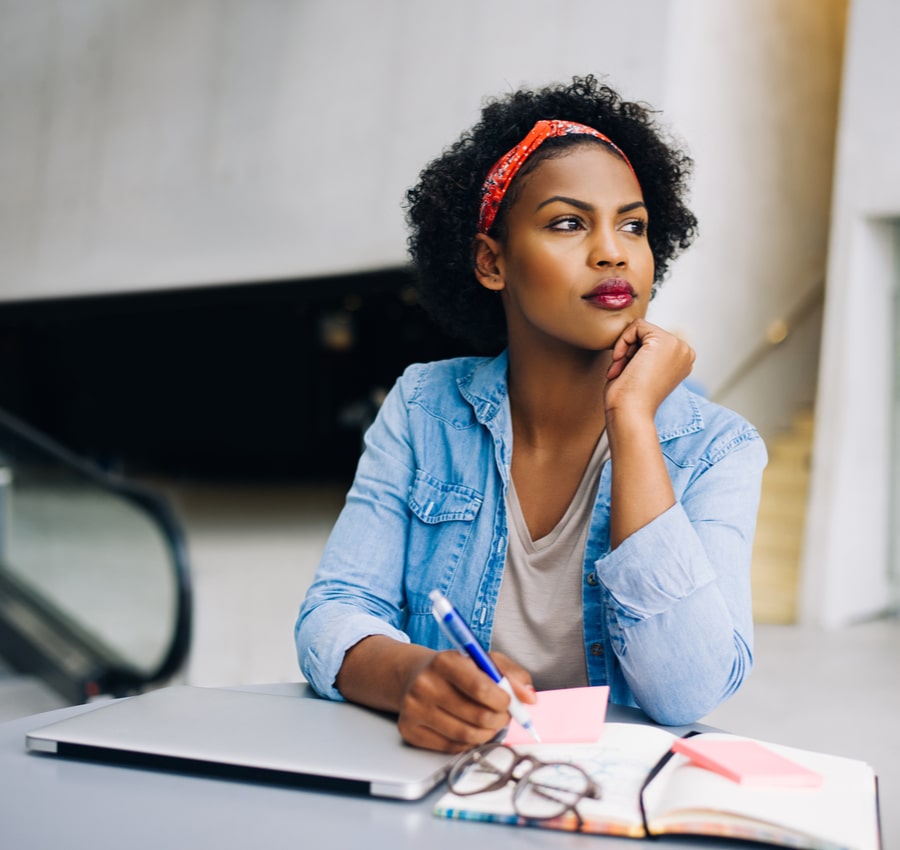 Be Available
You need to stay on demand, so when a text comes, you will be ready. Sexting is like watching porno for us guys. If one movie don't work out we move to another one.
Be Descriptive
Words are powerful, so use them to be as descriptive as possible. Ask open-ended questions and statements that solicit a response.
Take a look at these examples from Arousr: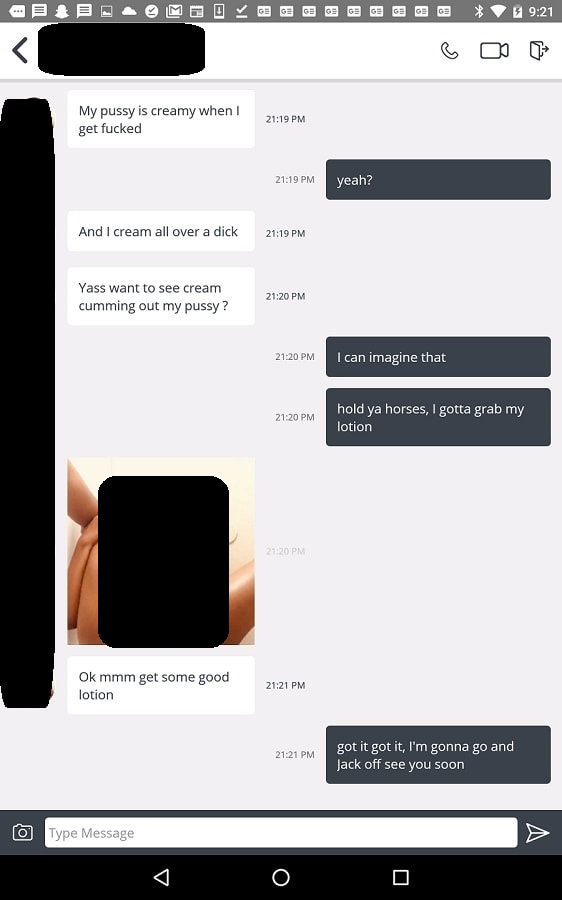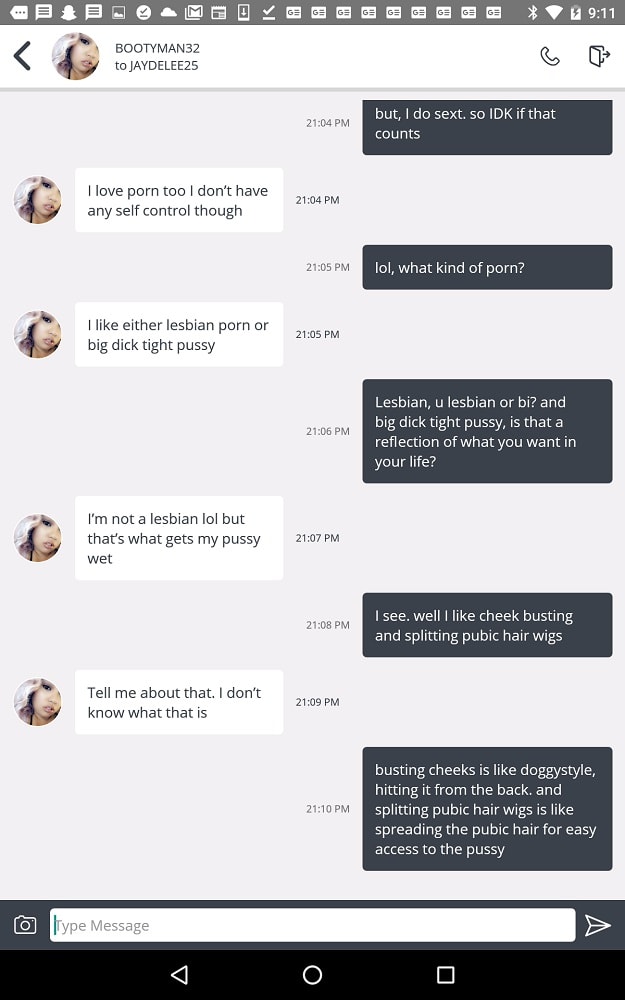 This is an example what not to do: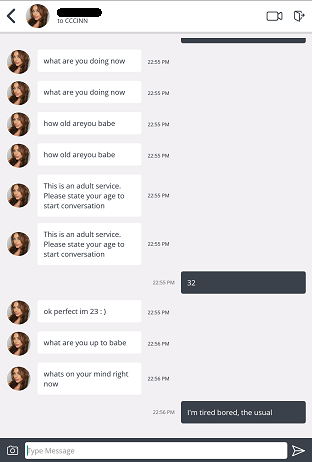 Stay Focused
Stay focused on your work. You want to keep the guy interested.
Invest the Time and Get the Experience
As you chat with men for money, your experience increases. This approach will kill two birds with one stone because you are getting paid to get trained and get experience.
Go Fetish
Fetish texting is the way to go if you want that extra cash. Guys will pay to have you roleplay BDSM characters, doing a bit of race play, pretending to be a juicy big-booty BBW jeansitting or facesitting, or any little kink. The hard, cold cash, paying pervs will come calling when you "fetish" in your profile.
Build Your Customer Base
One way of building experience is by creating returning customers. Men will return when they get to know who you are and know you are a good sexter.
Make Money Sexting: Filing Taxes as an Independent Contractor
Like any job, you gots to pay taxes if you are FROM a country that requires them. Dibbling and dabbling in sexting on a lower level for lunch money is not a top tax priority, but when the income starts encroaching on 5 figure salaries, paying your just-do is a requirement.
Since you are an independent contractor, even when using companies, there is no withholding of taxes. Thus, you are responsible for filing out the 1099 form.
Many websites send a 1099 form if you make over $600. If you don't get it, then you are responsible for finding it. You can order these forms from the IRS or pick them up at your local public library.
It's best to use freelance websites to find a tax specialist to help you do your taxes online. Make sure to print out all your payment information and send it to them. Or, you can take it to HR Block and have a consultant look over everything.  They will advise you of the next step.
I am for certain that you can write off work-related equipment. This means getting rid of expenses like your computer, smartphone, microphone, etc. It's a good way to get a tax break.
If you are doing business through PayPal, then you are required to fill out a tax form if you have accumulated over $20,000 from 200 transactions. If you exceed that amount then be prepared to pay between 15% to 30%. Again, consult a tax specialist to be certain.
Some people choose to get gift cards because they're untraceable. But, it's best to do the right thing and report the money and gifts that you receive and pay your taxes on time.
Earn Extra Money – G
et Paid for Sexting:

Follow Practical Safety Rules

Stalkers can discover who you are by using the smallest clue. Protect your identity like you're protecting personal space. Don't let em' get too close!

Never Give Out Your Number – Never give out your real phone number because it can be used to identify you. If things go astray with your phone sex texting relationship, your partner could stalk you, your brother, sister, mom, dad, and even employer. It can get real nasty. Your life can turn upside down.

Some phone number alternatives are TextMe and Google Voice/Hangouts. You get local numbers that mask your real one.

Use a Sexting Application – Sexting through an app like Snapchat or Kik provides blanketed anonymity.
Sexting Benefits
Relaxing; an internal release
Build confidence
Happier
Re-kindle the fire in a relationship
Shy introverts can open up and express  their desires
Independent contracting jobs where you become your own boss
Work at your own pace
Work anywhere
Don't need experience or even professional skills (just do what you do naturally)
Explore different parts of yourself
Become a fantasy you never knew you could become
Fun
Become a better writer
Final Thoughts on Sexting Online
The sexting business can generate a lucrative income month to month. It is a transparent job where anyone can become whatever they want to become
Texters who do exotic fetishes get paid more. Working independently has its perks, but working with a company lifts the responsibility.
If you have a broad imagination, motivation, and passion for this work, generating a 5-figure income is a possibility.
Chatting with strangers for pay could become a stepping stone to building a better future, paying off student loan debts. Your life can change with this side hustle.
Do you want to learn more about sexting?
Click Here for Sexting Sites Reviews
Click Here for Sex Apps & How to Sext for Free