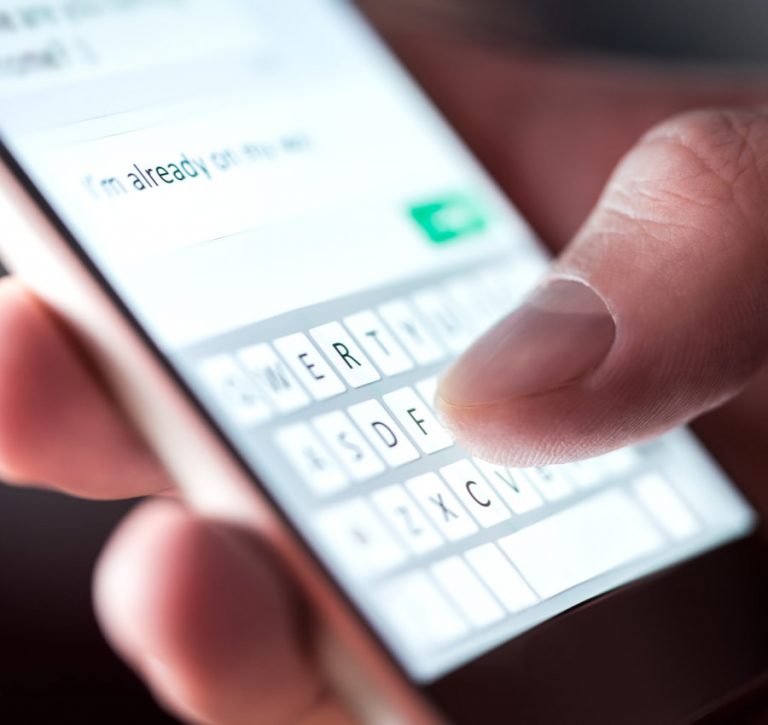 Sexting girls until you get their nudes is fun as hell.  It's better than porn since it's more interactive, and the girls can be very sexy since they the sexting takes place privately.
In this post i'm rounding up the best sexting sites to use for dirty talking and sending nudes with strangers online.
Sexting is easier said than done, therefore I've posted a couple of examples from my Arousr and Omegle. So when you mess up just know that someone else has fumbled the ball!
Examples of Sexting Website Conversations
Luckily for you, my examples will be used as a reference point on how to approach sexting. Hey, man, don't judge me. I'm a beginner too! But I got the hang of it pretty quickly!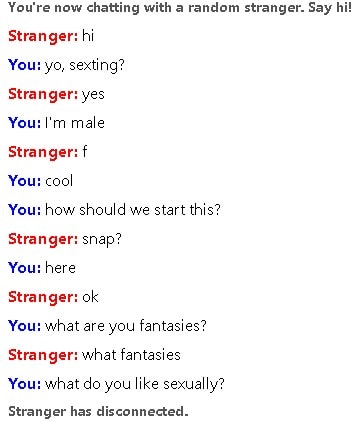 Didn't do great on that one, but again, this is from a free roulette site called Omegle. 30 minutes later and viola, the more seasoned sexts from Arousr ensue.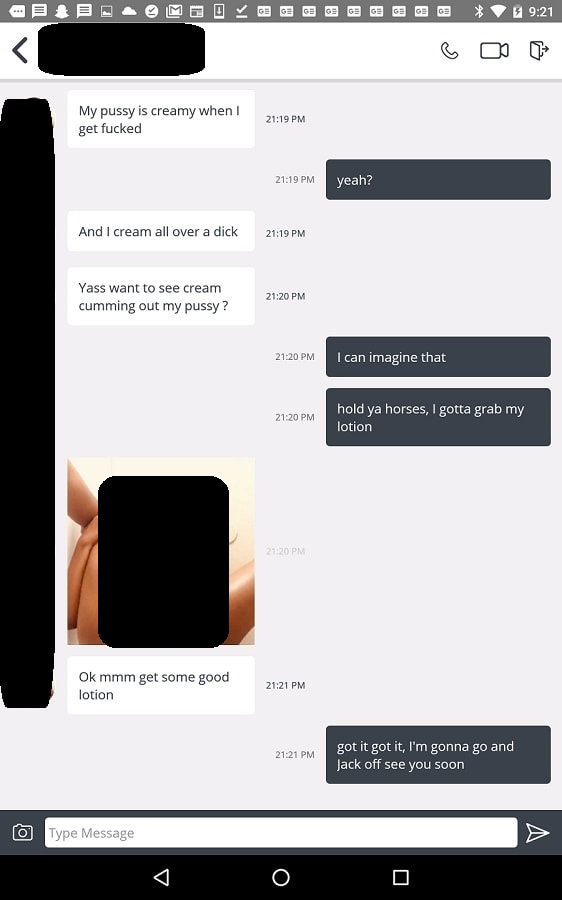 I'm blocking out her face to protect her identity because I don't want any of your pervs stealing her photos for your own ejaculatory purposes. I cherish these nudes! Let's jump into the best sexting websites reviews.
Arousr
Top Best Real Phone Sexting Site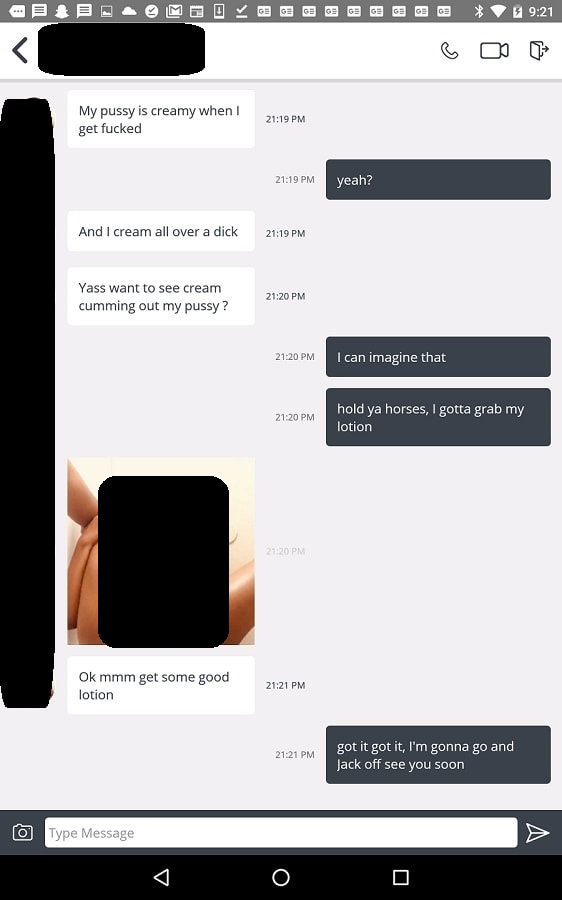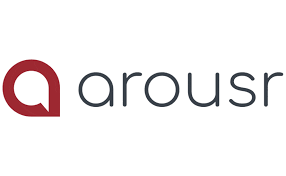 Highlights & Features
Text, live cam, or talk

Download TxMe or Arousr apps on Android or iOS to send mobile sexts

Sexting partners in the USA, UK, Australia, Canada

21+ minimum age when looking for a sexting friend online now

Girls are really good at sexting

Gallery of model's pics

Can use browser or app, but the app works better
Arousr is a legit sexting website like a basket of treats. There are some vanilla blonde girls and chocolate ebony sweet sensations. Diversity mixed together. My sexting partners would say a few words and start the Premium chat immediately. Don't know if that's by default.
Some will not respond to your messages so you would need to hop around until you land on one who replies. The first girl who responded to my texts had 'beginner' written all over her. It seemed like she was going through the motions, sending out dry responses. So I just made something up as an excuse to type 'OVER' to end the chat.
Now, the next girl was on her business and she clicked Premium chat almost instantly. But I can see why. She had the verbal game to back up her actions. She ate up almost half of my small 300 credits (10 credits per text), but this hot and horny little bumblebee had a love for her work and knew exactly what to say to turn me on. She even sent me some nudes that made my horny levels exceed human comprehension.
I paid for my credits with PayPal through Google Pay and I need to advise you that if you use this method not to use your PayPal password when attempting to log in to Google Pay because it won't work. Instead, use your Google (Gmail, YouTube, Docs, etc.) password.
The price to stock up credits are expensive and my $20 amount was gone under 30 minutes. I paid $19.99 for 300 credits, but there are packages for $114.99 – 2000 credits, $38.99 – 600 credits, and $59.99 – 1000 credits. The prices fluctuate.
Pros
Apple Pay and Google Pay; shows that it's trustworthy. These companies don't do business with fraudulent adult sites, so this is a good sign

Easy to pay for credits

Numbers connect directly to the female sexting partner

Girl offered to send me the nudes
Omegle
Free Online Sexting Chat with Strangers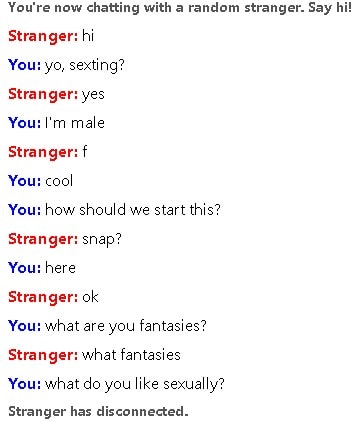 Highlights & Features
260,000 FaceBook likes and 25,000 people online

College students can chat about different subjects (in a non-sexual way)

System connects you with strangers

Male sex chatters end the connection quickly if you're another male
Omegle is a pioneer in online cam chatting because it has provided a simple way to sext talk with strangers over the past years. This site used to be flooded with girls, however, now they are scattered around like Razor clams on a beach. You have to purge to get them.
The homepage shows two options; Video or Text. Be careful accessing the Spy Mode choice because this is a question-based chatting system not made for sexting.
When you click on the 'Text' box, you can instantly talk to a random stranger and the screen would say you are Connected to a Stranger and Say Something. Usually, the person will type M (for male) or F (for female). Most of the people you run across are males, but there is a sprinkle of females.
The best advice I can give is to ask for the person's age because some underage teenagers will connect and you don't wanna get slapped with federal pedophile charges for sending sexually explicit messages to a minor.
Pros
Free online, instant sexting; no waiting

No accounts or membership required

Women looking to sext will find dick heaven
Cons
Wealth of male users

Does not show the age, sex, or location or the user you're speaking with; need to ask for their ASL

Underage teenagers or 'To Catch A Predator' law enforcement officers setting up stings; always ask the age first

Don't know who you're talking, could be a dude sexting with you

No guaranteed sexting; need to fish for it - 'so, are you into sexting?'

You don't know if a woman is genuinely a real woman while sexting; let's hope it is!
Adult Friend Finder
Local Sexting Email Live Chat & Phone Numbers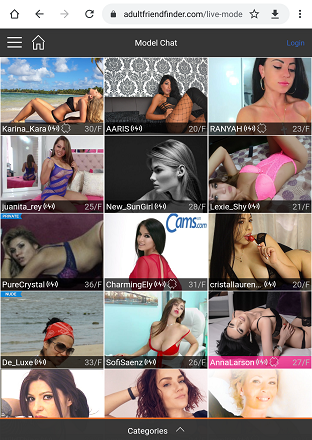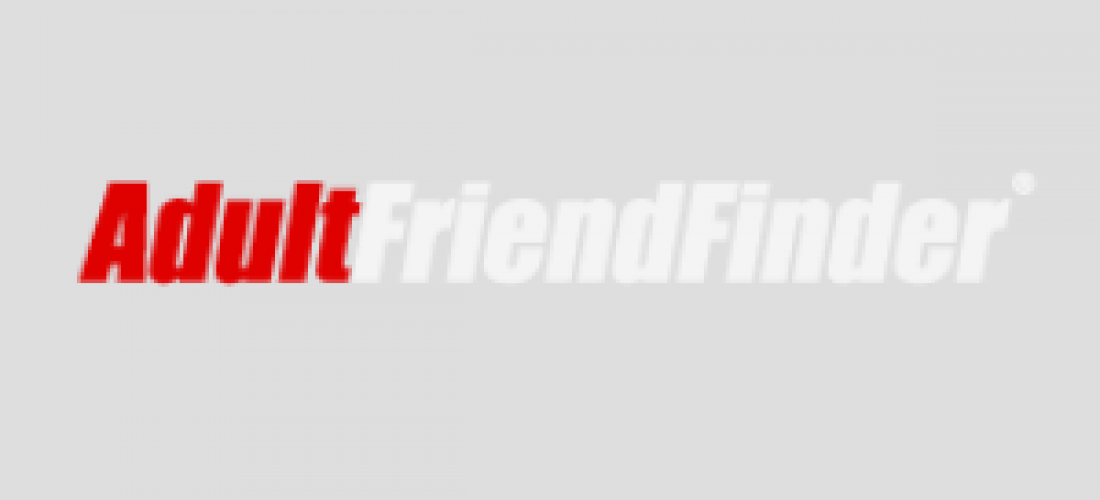 Highlights & Features
Digital social hookups with men, women, trans, couples

Detailed search option targeting specific body types, sexual prowess, gender, ethnicity

Send casual gifts to those you like and maybe they'll share a sext back

Major credit cards like Visa, MasterCard, SEPA, and JCB open the floodgates to sexting
Sexting on Adult Friend Finder is one of the best places on the net because there are over 80 million registered users around the world looking for a date. A real date. So sexting is like child's play to them and talking dirty on the phone should be an effortless endeavor.
Adult Friend Finder allows texting in every language; vida!, through direct messages or in the live chat room from the 'Chat' screen. Most users have profiles so you can see who they are while sexting and possibly meet at a local spot for 'coffee' later. Utilize the advanced search feature to pinpoint users who you think you would really like to talk dirty.
Pros
Rapid registration for an easy turnout using only a username, gender, password

Go Daddy safety certificate and SSL platform for content encryption

Various ways to sext, including live, private
Cons
Some inactive, abandoned profiles

Catfishers

The 2016 hack was a bad look for this relationship site

All users need a Gold subscription before sending sext messages (pay to play)

No mobile sexting apps for online dating on Adult Friend Finder
Snapsext
Best Free Site for Girls Looking to Sext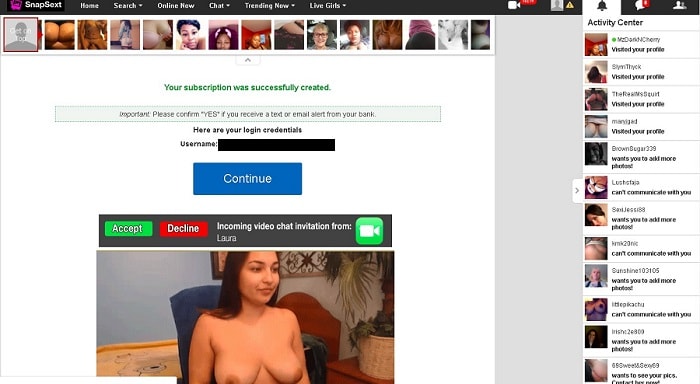 Highlights & Features
Complimentary 3 months if you don't find a date in 3 months

3-day free trial to meetlocals.com that comes automatically with the paid package

Regular women from your neck of the woods

Search online dating inventory by ages and miles from you, SMS users only, interests, compatibility

Swipe game

Safe Mode to block explicit naughty photos
There is a lot happening on the homepage that might drive you nuts, but you can't sext unless you subscribe to the premium so that should snap your mind back in reality.
l paid the $0.95 for a 2-day trial and this charge showed up as DS-TSD.COM under Personal Care on my statement, so there is discreet billing in case you were wondering. But I got confused about who to contact to cancel the membership because I didn't want to get charged with the $49.95 afterward. I had an Autoblow sex toy to buy.
I picked up the phone and called Epoch, SegPay, and CCBill (they're all payment processors on Snapsext) and they couldn't find my information in their systems. Just canceling an account was confusing to me so I googled the subject and read How to Cancel Your Snapsext Membership. It helped me out, but I still couldn't find what I was looking for so I literally had to check my email and there was the number.
Pros
Excellent promotions that I can get behind

Horny legit sexting with real women that are really from your area
Cons
Expensive; compulsory messages pop up about registering for a damn-near $50 membership a month of 300 credits to send sexts; no thank you

Some women lack sexy appeal

Confusing details about how to cancel a membership unless you go to your email
LewdChat
Free Live Sexting Online Website Where You Can Remain Anonymous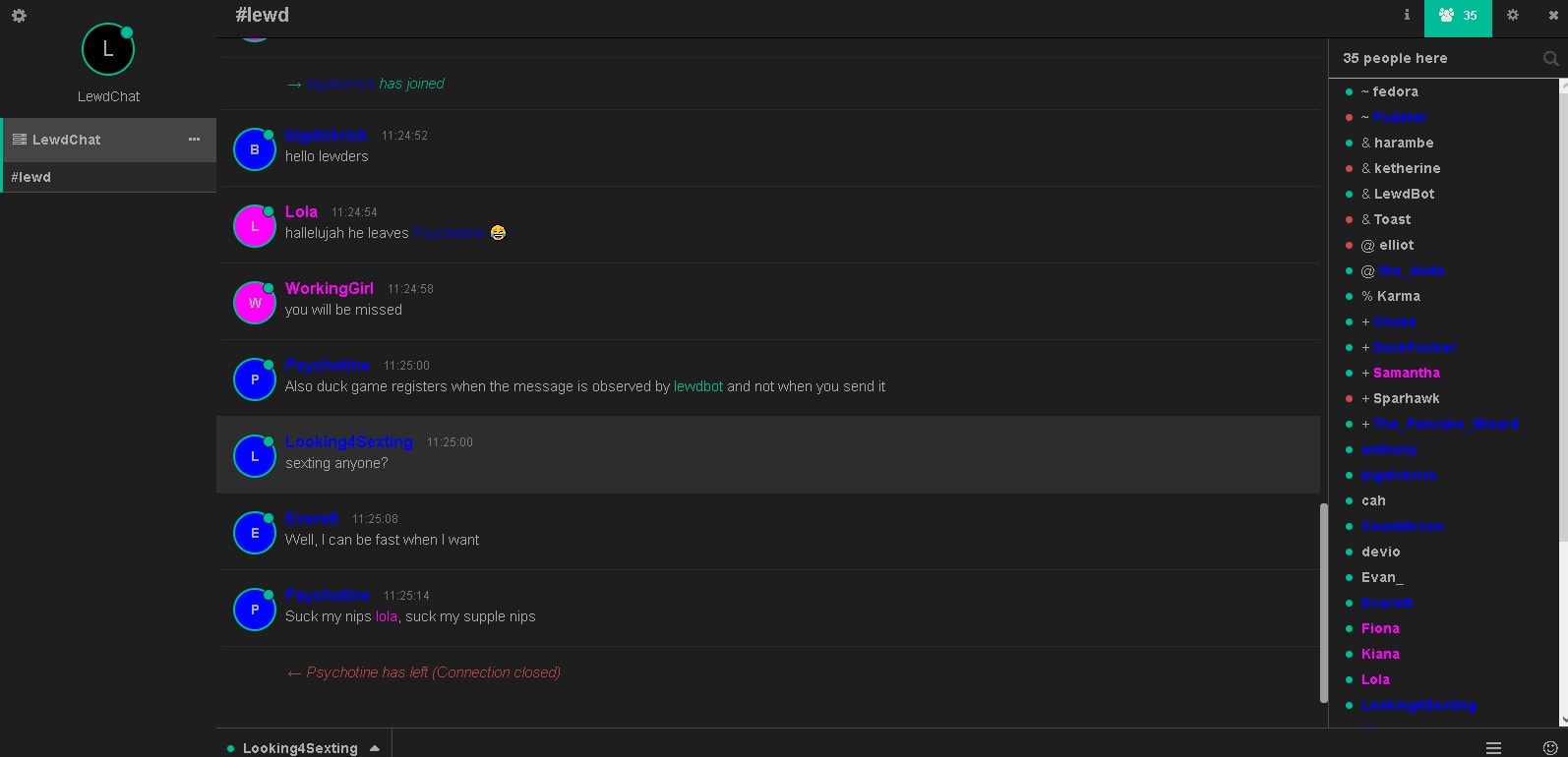 Highlights & Features
18+ years or older to sex chat

Create a nickname and password (optional), type in your location, age, and choose your sex (male, female, other)

Moderators keep the chat safe and clean....in a lewd way, I guess

30 to 50 people in the room to sext
In order to take part in lewd chatting users have to be 18 years or older. I suggest you should click 'Remember Me' so it saves your age and keeps that login screen at bay.
There is a login page where you can put anything, so I just made up my location, age, username. I just wanted to lewdchat, nothing else.
You can discuss adult porn topics on this site within legal parameters. You can slip on your thinking cap to figure that out for yourself.
My name was 'Looking4Sexting' and when I went into the chatroom a woman Sam hit me up with a private message. I thought that was kind of cool that the 'women' approached me. There are 100% real people looking for a sexting relationship experience and when this review drop there will probably be more! Sam and I talked for a bit, but she stopped answering my PMs. I guess she found someone more interesting.
Pros
Completed blanketed in anonymity - no one in the chatroom knows who you are

Easy to jump into the chatroom action and start sexting

Can talk about porn subjects and sext in a chatroom setting without getting kicked or banned

Community feeling; already feels like I know these people
Cons
Looks like a Blog site; need to upgrade a professional theme so visitors can take this site seriously

Anyone can pretend to be anyone or anything
321SexChat
Best Free Dirty Group Chatting Sexting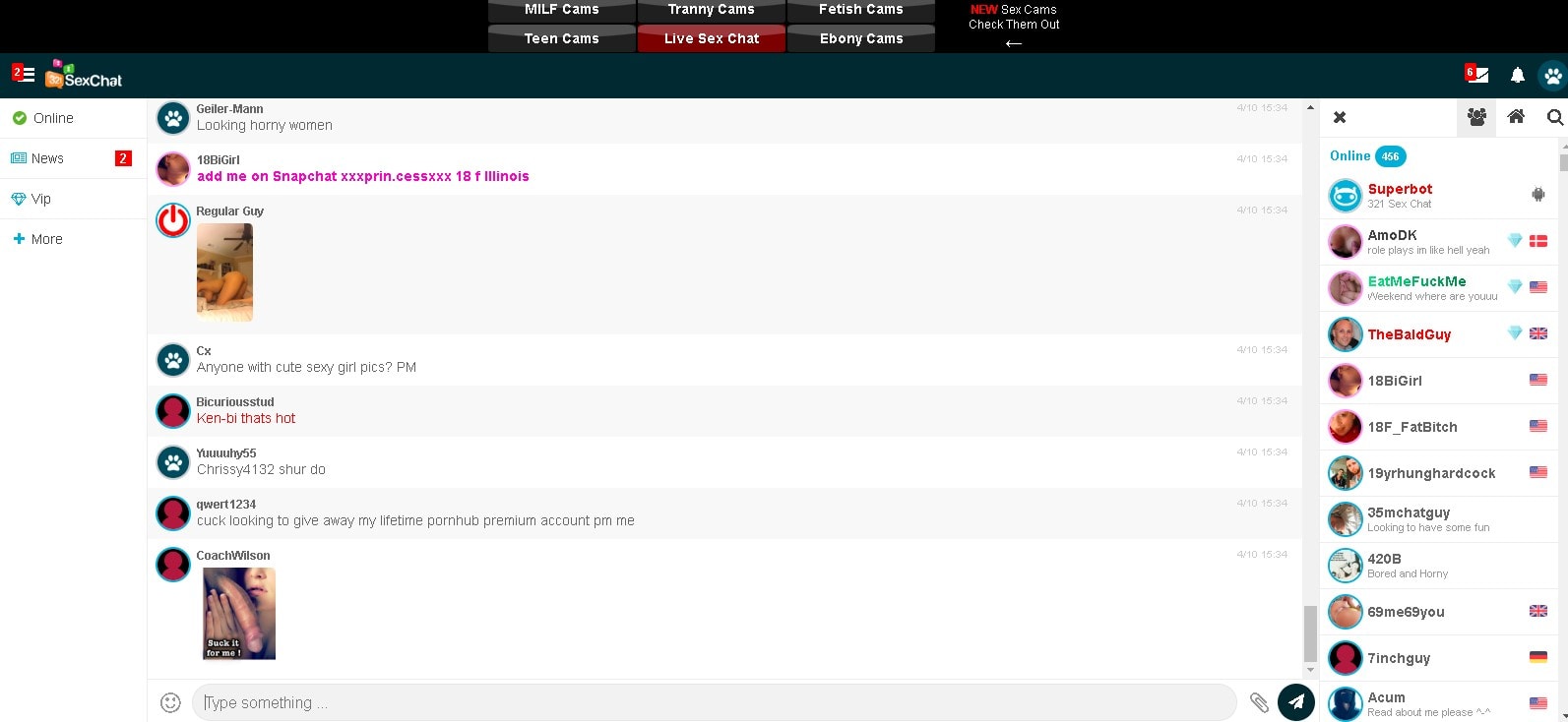 Highlights & Features
Hardcore sexting

A bunch of sex chatrooms

Articles about chatroom safety

Updates about site statuses share on social media

FAQ showing how the online dating site app works

10+ years on the net
Ebony
MILF
Teen
Tranny
Couple
BDSM
Housewives
Nude models
–
This free sexting app has it all! There's also live nudity and live masturbating, but it takes you to Cams.com. If your adblock is deactivated then you will see a random cam with photos and videos in the lower right corner of the screen connected Adult Friend Finder.
Here is a list of the chatrooms.
Sex chat
Roleplay
Porn
BDSm
Cheating
Mobile
Gay
Lesbian
Tranny
Furry
–
They got everything!
Users typically upload porn pics, gifs, and videos in the sex chatrooms. They are some hardcore dirty chatters too. Everyone is aggressively looking for sex and announces what they want. Finding sexting should be no issue. The roleplay chat section is where you wanna be.
Donate $20 and get VIP chat status of colored text, emojis, chat history, and creating rooms.
Pros
Connects to popular adult sites in case you get bored with sexting and need hardcore shit

Cool, fun, and young design, fitting a millennial's profile

Video chatting, phone chatting, send nudes, avatars

VIP chat that boost features

No subscription to a membership is required

Can play radio on the app through the site while chatting
Cons
Too many ads (need adblocker)

No refund if you get kicked off the site

Hard to work; need to press Start to chat

Annoying chat sound

Don't expect help with anything or even responses, people just wanna sex talk - that's it

Lots of aggressive pervs
Free vs Paid Sexting Sites: Pros & Cons
What's the difference between free and paid sites?
Paid Service
If using a paid service like Arousr or Adult Friend Finder there is a platoon of texters who are real and get amped up during the dialogue. However, you need to pay to send or receive the messages, but they are horny women who have a knack for sexy conversations.
Free Service
Free chatrooms are up in the air, but they provide complete anonymity. No one knows you. But you don't know them either, which means you could be talking to anyone. Also, you need to fish for sexting because not everyone would be down for that. Therefore, you would need to start the conversation with "I'm looking for sexting" or even have "sexting" in your username. It's like playing the lottery. You are betting on the odds to win.
Final Evaluation of the Best User Base Sites
Keep in mind there is a big difference between sexting apps and sites. I have reviewed the best user base sites and if you need information about sexting apps like Kik, Snapchat visit How to Sext for Free Online to read more. We'll break it down for ya'!
Not everyone has smartphones or know how to download and work apps, but they are familiar with browsers and sites. All of these sexting reviews online sites could be used on a computer or mobile device – your choice. Some are good for men and others are great for women. Pick one!
> You Cheap Asses Can Finally Afford Free Hookup Sites for No Money Down