9 Best Adult Breastfeeding Nursing Websites Reviews for ANR & ABF Relationships
Adult breastfeeding is such a taboo that moms around the world are looking for grown babies to nurse. But how can they find someone to do this you might ask?
We have scrapped through the corners of the internet to bring you the best ABF dating website reviews. Hope you meet someone special. Majority of these sites are free to join, but your account needs to get approved.
Adult Friend Finder - Best Adult Breastfeeding Dating Site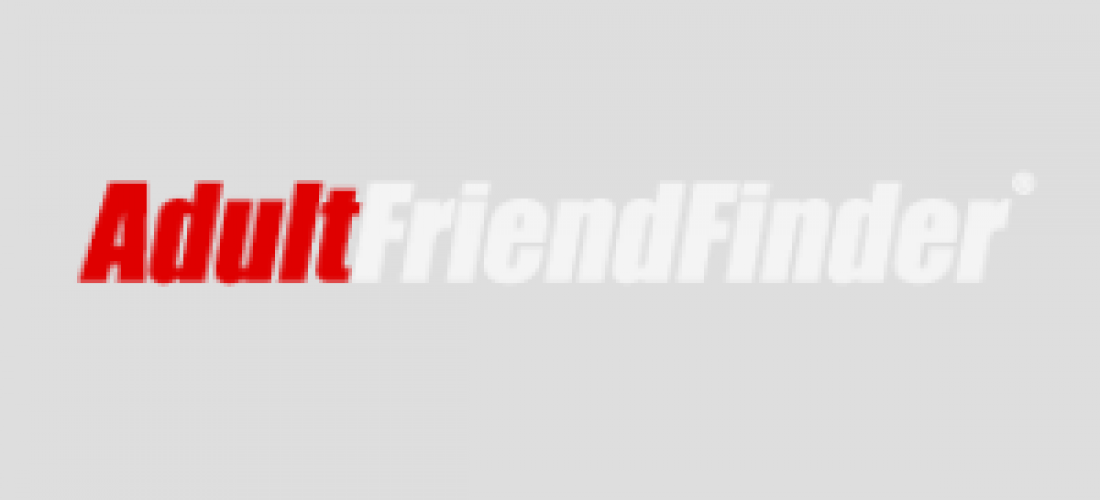 Adult Friend Finder should be renamed the adult-breastfeeding friend finder because you can find several groups for getting adult breastfed. Just click on the Topical Groups and slither your way to the Breast Fetish section to say hello to your little Adult Nursing Relationships ABF friends!
About Adult Friend Finder - Best Adult Breastfeeding Dating Site
Search for users near you by typing "ABF" or "ANF" in the search bar

Large reputable social community

Send friend requests, virtual gifts, direct messages, flirt and wink at users

'Hot or Not' game, blog, live chatrooms, and groups

SSL (Secure Socket Layer) encryption running a 256-bit technique

80 million users

Android and Apple mobile app device compatibility
Pros
Expressive community with no reservations

Award-winning fetish site

Better security penetration before the 2016 data breach

Established community

No ads
Cons
Low-quality matching system

Paid membership does not guarantee access to exclusive videos

Women singles breastfeeding adult men will probably live very far from you; have a nice road trip!
ABF Singles - Erotic Relationship Breastfeeding Fetish Singles

ABF Singles has a group of loyal lactating adult breastfeeders. You will be their little-big baby! Join this exclusive ANR space to find ABF singles.
About ABF Singles - Erotic Relationship Breastfeeding Fetish Singles
Sign up with email, password, username, and complete the bot test

Profile asks for gender, birthday, country, state, body type, height, eyes, hair, ethnicity, smoking and drinking preferences, and personal bio

Matchmaking based on sex, age, and area

Tabs direct to Users, Events, Pictures, Videos, FAQ, or News concerning ABF
Cons
No third-party reviews can be found on Google or any search engine

Can't see users unless you sign up for a free account

Administrator takes time to view your account for approval

Cheap wallpaper looks more like a porn site than an adult breast feeding directory
Fetlife - Fetish Suckling Lactating Personals Finder

Rub shoulders with approximately 8 million people who use Fetlife daily. Rest assured, you will find some of them into ANR/ABF lifestyle partnerships.
Take a chance and post the keywords "ANR/ABF breastfeeding lactating partner" in your profile. Or just jump right into the ANR Adult Nursing Relationship Forum where you can find seductive breast feeders.
If you find someone of your interest, just join, pay the membership, send a message, and meet that person and get to sucking!
About Fetlife - Fetish Suckling Lactating Personals Finder
Breastfeeding ANR Adult Nursing Relationship Forum is where you can find breastfeeder lovers and couples

Membership asks for email, password, DOB, location, role, and sexual orientation

Discussion groups, blogs, and events about various topics

SSL encrypted technology for the ultimate server protection

Android and iOS compatible website

Video and picture sharing, friend requests, and group activity
Dreams of Milk - Lactating Adult Nursing Fetish Review for Free Escorts
Wake up! Sorry to interrupt your Dreams of Milk. We need you to view hundreds of personal ads from thousands of members. There are at least 600 of them online at any time.
This website is all about getting down to business. No fluff. People make posts detailing what they want and are willing to meet up. They post their contact emails at the very bottom of the page for you to message them.
So grab your overnight bag and gas up the van and take a trip to your nearest ABF & ANR milk provider IRL. If you want to just read about what ANR means, what does ABF stand for, or look through adult nursing relationship stories then this is your place. The website covers the introduction of milk, the scientific process behind lactating, and more.
About Dreams of Milk - Lactating Adult Nursing Fetish Review for Free Escorts
Live chat room, blogging, forums, private messaging, and support group

Icons at the bottom for Dreams of Milk Facebook, Instagram, and Twitter social media pages

Specific member search feature and privacy setting modes

Classified personals to establish adult breastfeeding friendship hookups

Email and Kik customer service support

Strong rules; no vulgar behavior, profanity, harassment, and spam
Pros
In-depth information about adult breastfeeding

Affordable lifetime membership

Website is optimized on mobile devices through browsers

Health-focused

Safe
Cons
Third-party reviews that you can normally find through search engines are non-existent

Need to pay the membership fee through PayPal to contact members

Very small community

Have no way of verifying real users except through third-party webcam chatting systems
Lactating Dating - Lactating Hookers & Women Breastfeeding Adult Men

Lactating Dating is a fair website for this type of fetish. Open the secret door to a free membership that entitles you to a lot of great things.
System will ask for your sex, type of milking milf you are looking for, DOB, and email address. Some characteristics you will be asked for are ethnicity, marital status, eye color, hair colors, height, build, yearly income, endowment, and politics (IDK what the last one is all about).
About Lactating Dating - Lactating Hookers & Women Breastfeeding Adult Men
'Hot' and 'Chat' profiles

Search All Matches, Recently Updated, New, and Online Members

See who Viewed Me and My Admirers
Cons
Seems like a regular dating site; not for lactating

Need to sign up for a paid gold membership just to view profiles

Some profiles seem fake as they show only regular women; not milkers (The damn profile pic that they chose for my account is fake!)
ANR Connections - ANR Forums Chat Backpage

This is the most simple user-friendly site I have tested from the entire list. It's so simple to join using only username, email, password, gender, and sexual orientation.
You can choose the other stuff like relationship, birthday, ethnicity, body type, hair color, eye color, lifestyle, and your user photo. This questionnaire is required before confirming your email. You would need to get a code sent to your phone number and regurgitate it back into the system and then wait for your account to get approved, which will take some type.
About ANR Connections - ANR Forums Chat Backpage
Public chatroom to communicate with members

Exclusive features will upgrade after completing a subscription

Photo gallery

Groups, Blog, Events, and Forum

List of Matches

Messages, notifications and, videos
Pros
Specifically made for people seeking the ANR/ABF lifestyle; nothing else

Very close-knit community; hard to get accepted
Cons
Can't find additional information about the website on third-party websites or search engines

Need to go through a long questionnaire to sign up

Need to get approved to join the site

Very bland site, but has a straight-to-the-point user interface
AdultBreastFeeding.US - The Western World's Premier ANRSpace For Singles, Couples, & Lovers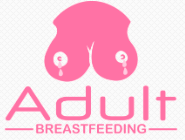 Adultbreastfeeding.US specifically targets those into breastfeeding. No other people are accepted. You won't find anything else on here.
There is a personals section for you to establish meetups. Tips and features provide insight into the land of adult breastfeeding. General Discussions is where many of the breastfeeders looking are for companions like you. You will always find someone looking to do sucking or get suckled.
Upon signing up for the site you will be given an activation code through your email to program into the website for acceptance.
About AdultBreastFeeding.US - The Western World's Premier ANRSpace For Singles, Couples, & Lovers
Available for people in the USA, Canada, Australia, and UK

Filter what information others will see
Pros
Super easy to sign up

Nice amount of members

Active General Discussions forum for people searching for adult breastfeeding opportunities

People will get down to business in this group; no bullshitting around

Community is steadily growing every single day
Gift of Milk - Land of Milk and Honey - Lactating Adult Nurse Breast ANR Groups

Land of Milk and Honey was one of the most popular websites in the adult breast feed singles community but was inherited by Gift of Milk. Therefore, you can still find the forums from Land of Milk and Honey right here.
The general vibe of the webpage is motherly. People walking past your library computer will be unaware of what you are searching for. Website is majority white with hints of blue and grey colors.
The mission is to bring people interested in woman breastfeeds together and teach them about the health enhancements of consuming breastmilk.
There are two forums you need to pay close attention: Land of Milk Forum and the Gift of Milk Forum. However, your free account needs to be approved to read or create posts but reading them is free.
About Gift of Milk - Land of Milk and Honey - Lactating Adult Nurse Breast ANR Groups
Contact form for email messaging to customer service

Lactation writings from DrJim

Guestbook for visitors to sign

Website began in 2008

Inherited Land of Milk and Honey website
Pros
Discussed on Reddit

Attracts a bunch of breastfeeders

Easy to use

Positive vibes from the website
Cons
Not many postings on the forums

Need to get approved to join
ANRelationships - Adult Nursing Partner Relationships Meaning Website

Ding dong! Looks like a sexy woman greets you at the door before entering the website. You would need to Agree or Disagree with the Terms of Conditions before gaining entry. Based on what we have seen, regular people into breastfeeding only visit this website.
About ANRelationships - Adult Nursing Partner Relationships Meaning Website
Sign in and sign up using Facebook, Google, and Twitter

Give sexual orientation, DOB, and location upon signing up

Changeable privacy settings

Matchmaking system preferences

Events, Music, Site News, and Search Members tabs
Pros
Easy to sign up using your social media or email

Cool website that you could get comfortable with really quickly
Cons
Site looks shady; most of the wallpaper photos do not have anything to do with ANR

Questionnaire is a little long
What is ABFANR Dating?
ABFANR dating is women who are into adult breast feeding men; usually their husbands or boyfriends for myriad reasons. It could be for nutrition because breast milk has shown to be the healthiest type of milk for a growing body and positive brain development.
It could be for pleasure; while sucking the tit you might get a few sips of the breastmilk if the woman is lactating. The women could be trying to keep her breast nice and firm by having a grown man with a strong mouth suckling on them.
Let's say her baby is visiting the grandparents for the summer and she wants to prevent her breastmilk from drying up because of the lack of suckles. That is when the adult breastfeeding comes in. Maybe the couple wants to bond with each other and breastfeeding is the way to do it.
Adult breastfeeding is a historic thing. From Ancient Rome to the Early Modern World, people wanted a taste of that high-prized breast milk because it has all the nutrients that a body needs.
ABF & ANR Communities
The adult breast feeding community is small. Therefore, it's very hard to find someone near you in this fetish. Then, once you find someone you still need to determine whether you want to have a long-term relationship.
Don't even try to convince a regular date to breast feed. They're gonna think that's weird. Some people are hands-off when it comes to breast feeding children, let alone adults. But that's the only way to help a baby grow healthy and strong.
You should focus on finding someone through an adult breastfeeding forum, blog, or directory because they are already open-minded to this fetish. To be honest, I might need some good ole' breast milk for my damn self because I am a Similac® baby.
One word of advice: make sure you are very detailed about adult breastfeeding with your profile so you can get accepted.
ANF & ABF Brestopia
You have finally reached Breastopia - the end of the article. At least you didn't suck at it!
You have explored the land of milk and honey literally where adult men could get nutrient replenishment, spiritual and physical bonding, and most importantly a nice good ole titty sucking.