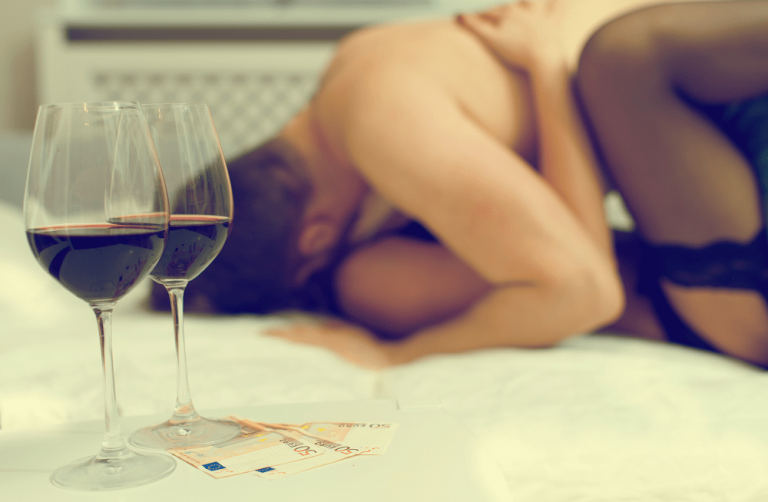 Many of you have heard of the mouth-watering cash earned by escorts. You get the opportunity to meet interesting people on every job you take on.
In this article, I'll be taking you on how to become an escort and make a living from becoming an escort.
What's Involved in Being an Escort?
An escorts job involves providing clients with unrivaled attention and time. In return, clients pay donations for the services rendered. Being able to give clients massages when asked is a service you must be ready to offer in the escort industry. You don't have to be a professional masseuse, just know the basics.
Clients sometimes request the relationship experience. This will involve attending a function where the client will need you to act like a girlfriend or boyfriend. You must be ready to play that role.
Dinner dates are also included in this experience, even if it requires you to get a dinner gown and matching shoes. You would also need to learn a few table manners like eating with every available cutlery on the table. You must know how to order a three-course meal; the dessert, appetizer and the main dish.
It is important to remind you that your job as an escort in no way involves having sex with your clients. Prostitution is a crime in the United States of America.
So, how do you get paid?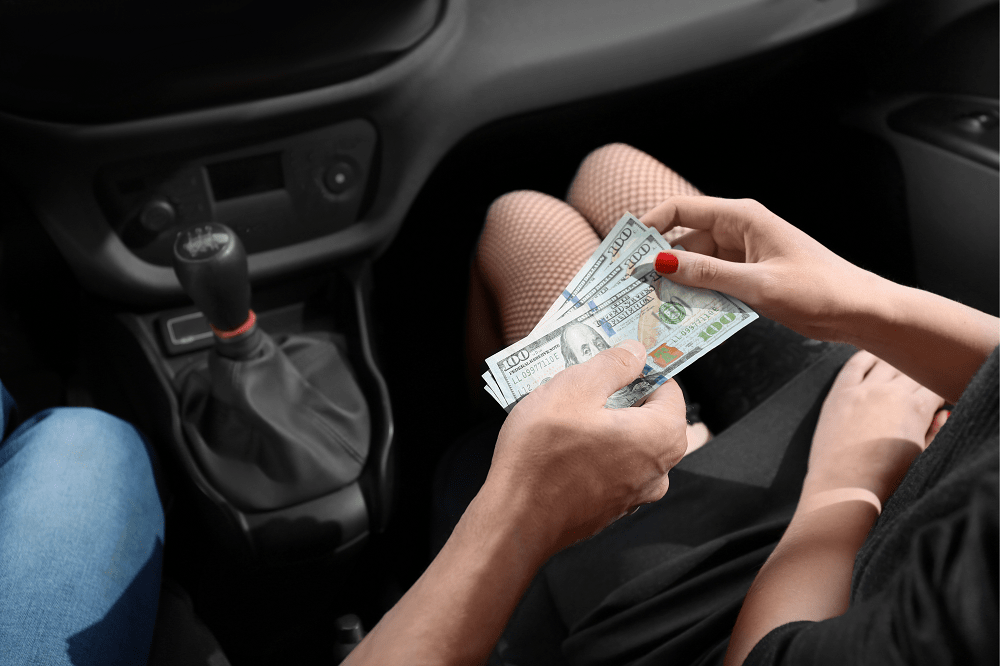 It is always advisable to get paid via your agency if you are part of an agency, this way the client uses credit cards to pay even before you meet. If you work as an independent escort. Make sure you receive your money discreetly before you start offering your services. Payments are called donations. And one rule of thumb is to never accept money directly hand-to-hand from a client. That is considered prostitution. It's best to ask them to wire, direct deposit, PayPal (tell them to never put 'escort' services or anything adult related in the memo), Cash App, gift cards, or even send the cash with a gift basket. Be creative to protect yourself legally.
As with all businesses, there are plus sides and downsides when you become an escort. It is up to you to decide if the good outweighs the bad.
Benefits you get when you become an escort
As an escort, you become the boss of your own.
You are free to take holidays when you want.
You can choose clients you are comfortable with.
You also have the freedom to charge whatever rates you feel like.
Travel the world on someone else's dime.
Develop street smarts.
You don't have to ask for a raise or lobby for higher positions.
Escorts make a lot of money.
Downsides of Being an escort
You might get arrested for prostitution especially when there is a direct exchange of cash or any mention of money during your meeting.
Get robbed by a trick because of a disagreement.
The client might think you're his real girlfriend and treat you like one (possessive; don't want you to be with another man).
There might be disapproval from family and friends when you tell them of your decision to become an escort.
Escorts experience social stigma in many societies
How to become a successful Escort?
If you are new, it is better if you start small.
This means the rate you charge per hour should be low when compared to other established escorts. You could also offer your first few clients discounts. This is to encourage them to keep coming back and also to make them advertise your services to their friends and colleagues.
In establishing yourself, you must state your rate from the get-go. You should also tell the prospecting clients the services you offer and those you don't offer. This is to make sure clients don't cross the line. You would also need to get a piece of camera equipment for taking quality pictures and making videos. We all know how important beautiful pictures are.
You would need to screen your clients before meeting up with them. This way you get to know a little about who you are meeting. Ask questions like what the person does for a living, real name, sexual orientation and any other information you think is relevant.
Here are some websites where you can start your journey into the world of escorting:
Bedpage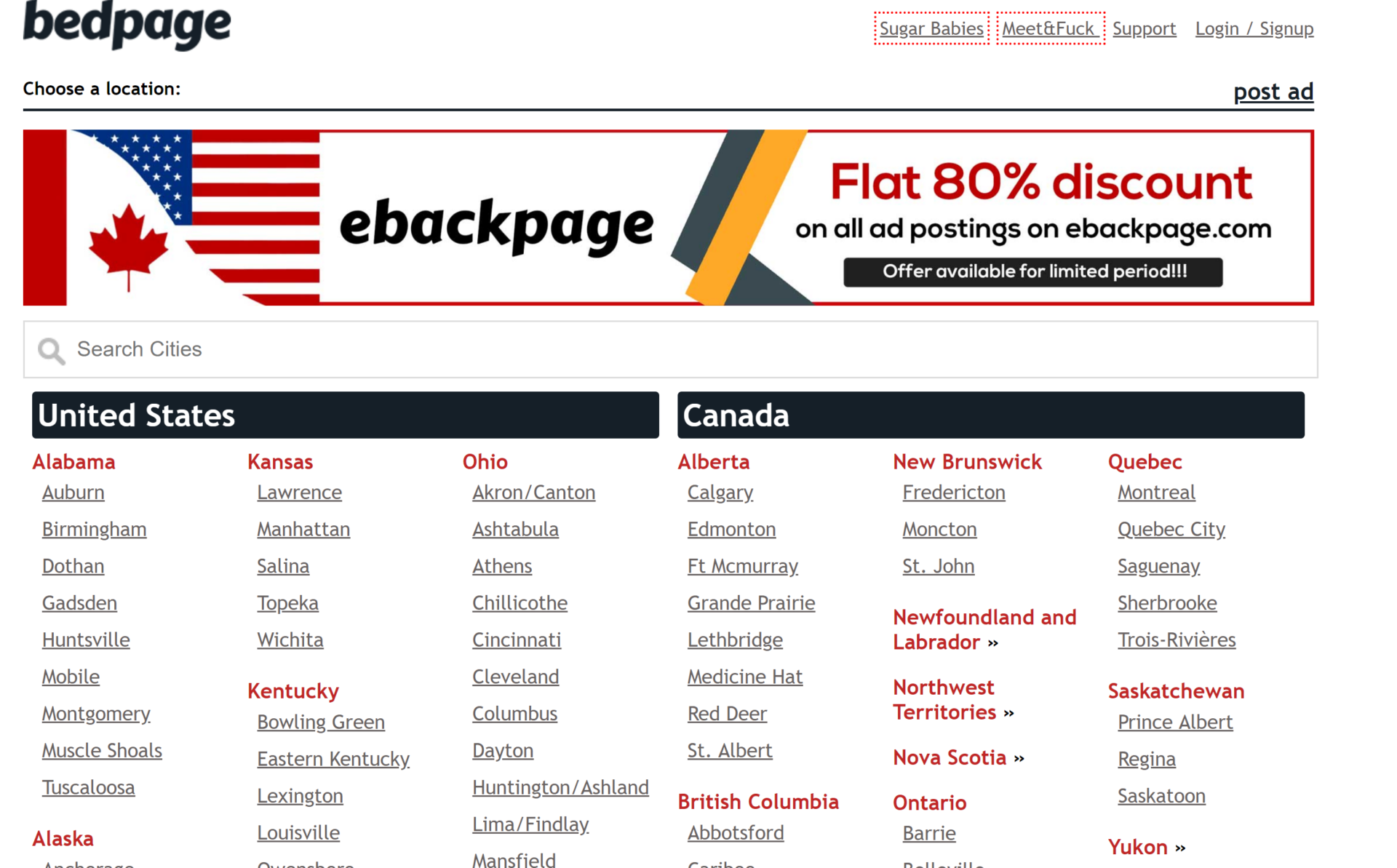 Bedpage is a website that offers professional escort services for any client who seeks female companionship. Becoming an escort on Bedpage is quite easy. You need to click on the post ads button located at the top of the website. After this fill out your profile on another page and put it in your email address. Bedpage is available in many major cities around the world. Crawling with FEDS though.
Switter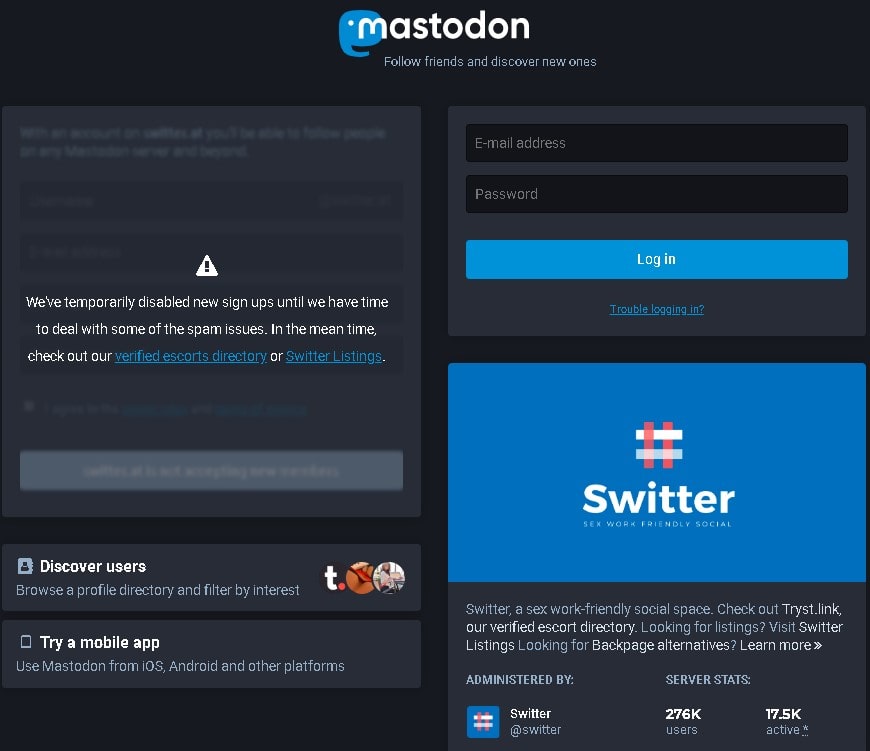 Switter is a social networking site dedicated to sex workers and any client who needs to find sex workers. This site claims to be the alternative to Twitter since twitter is only for social networking.
Rubmaps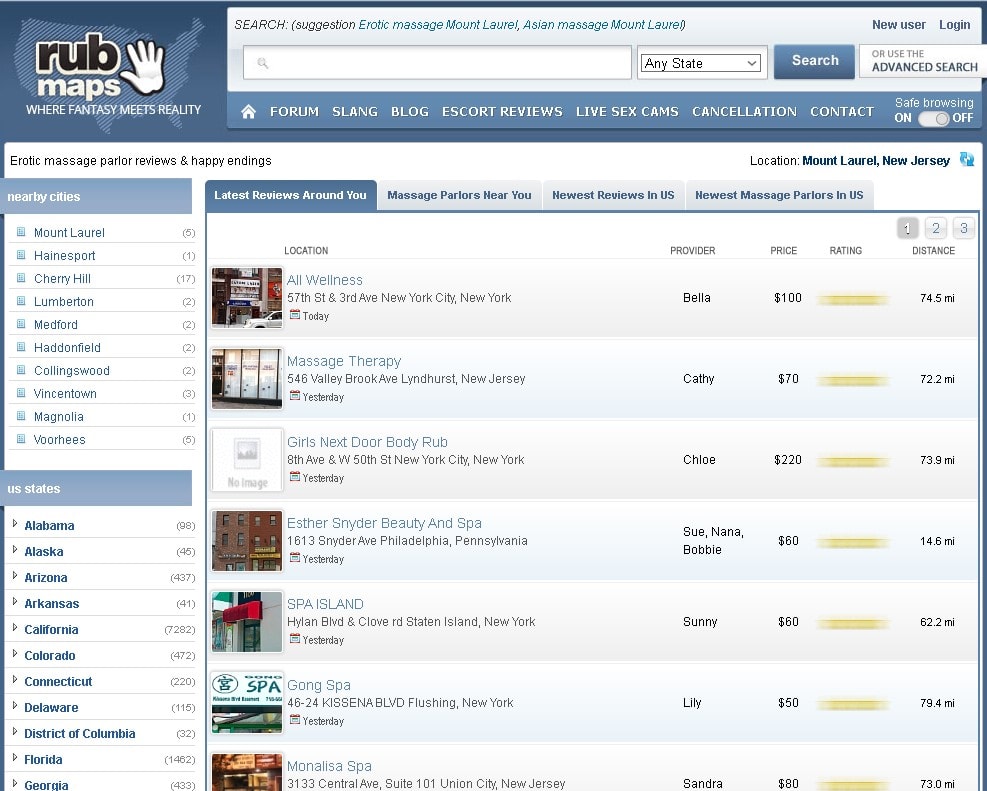 With Rubmaps things are a little different. Here any client can post contact information, pricing and reviews of massage parlors where you can find escort services.
Escort Monkey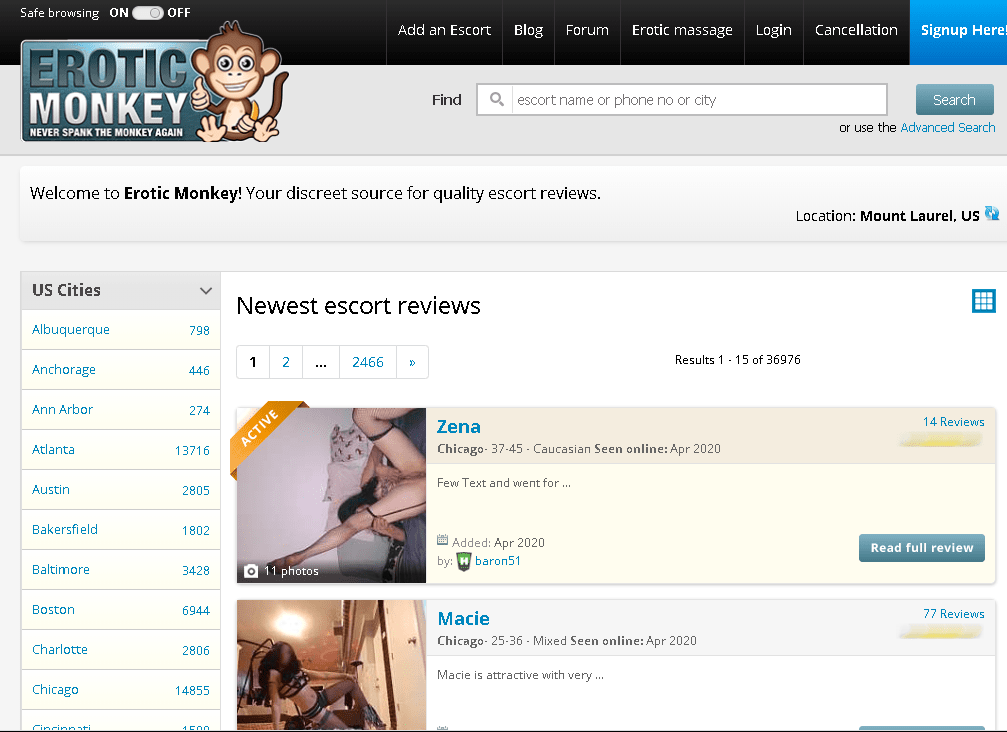 Escort Monkey is a website where you can read reviews of various escorts written by clients. Escorts who are very good at their job always have no problem with these reviews.
If you have read this article to this point and you are still interested in going into the escort profession. There are some very important things you should note.
You would have to change any ugly attitude you have towards people. Since you are going into the service industry, you have to please people. Get ready to smile even though you are having a bad day.
You should also know that you are going into this business for yourself. What friends and family think about the profession shouldn't get you down. They will always people who would want to discourage you.
You must carry out thorough research of this industry before completely venturing in. These means weigh the risks and benefits. The average rate charged. Draw out a plan on how you would break into the industry. You would then need to decide if you want to work with an agency or an independent escort.
Do you have what it takes?
This is a very good question to ask yourself before venturing in. You must learn to remove emotions from the business because in this business mixing the two is a disaster. Ask yourself if you have the looks for this business. If you don't work on your looks. Do you know what to do when things get dangerous?
The difference between Prostitution and Escorting
Prostitution and escorting are often times taken as the same. It is important to state the difference in this article so that you would know the difference.
Who is an Escort?
An escort provides time in exchange for money. This means an escort job involves providing clients with companionship for a specific time and ensuring that the client is satisfied. Escorts have a sound educational background and know-how to engage clients in various topics.
A prostitute only offers sex in exchange for cash. Many prostitutes don't care about the client's satisfaction. Once the time is up that's the end.
Legalities & Escorting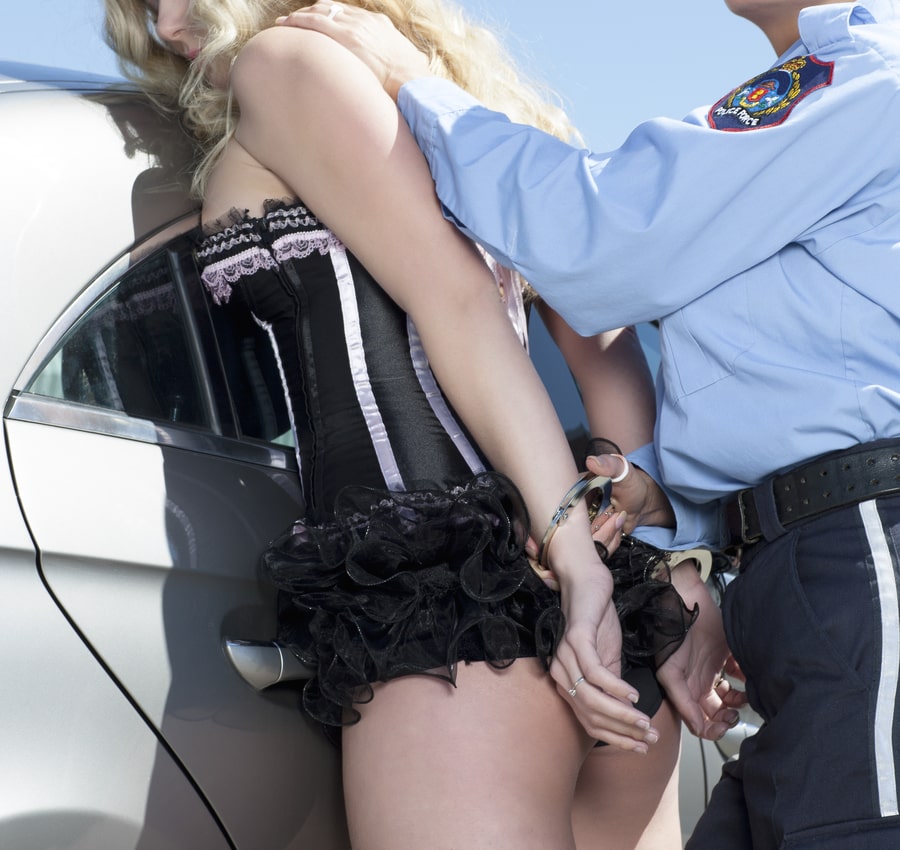 Prostitution is illegal in the United States and many other countries of the world. There are yet some countries where prostitution is legal and prostitutes even pay tax. In a country like Russia prostitution is legal. Even in Canada, it is legal, but in Canada, prostitutes are not allowed
to hang around brothels the way they do in Russia.
The law only states that sexual encounters are only illegal if there is an exchange of cash for sex. Since escorts deal with the discrete exchange of cash or gifts called donations. Many escorts advertise their services online, so discussions are over the internet. But prostitutes
parade motels to try and convince people to engage their services.
Should you work with an Escort Agency or as an Independent Escort?
Well, working for an escort agency means you would work for a company that specializes in connecting escorts with clients. These escort agencies help you negotiate your rate and also
advertise you since they have a large client base. This also means that a certain percentage of your earnings will go to the agency.
Like many things in life working with escort agencies have their benefits and downsides.
Benefits of working with an Agency
The first and the most important benefit of working with an agency is the advertising opportunities the agency provides. These agencies have already established themselves, so they are good for connecting you with the best clients.
When you work with an agency you get a certain level of security guaranteed. Since you know the agency knows who you are with and can track you if anything goes wrong.
With agencies, there is a wide pool of other professional escorts who you can get advice and guidance from.
Downsides of Working as an Escort for Agencies
The first and most important is the fact that you have to give the agency a certain percentage of your earnings.
Another downside is that you are not completely the boss of yourself.
Working as an Independent Escort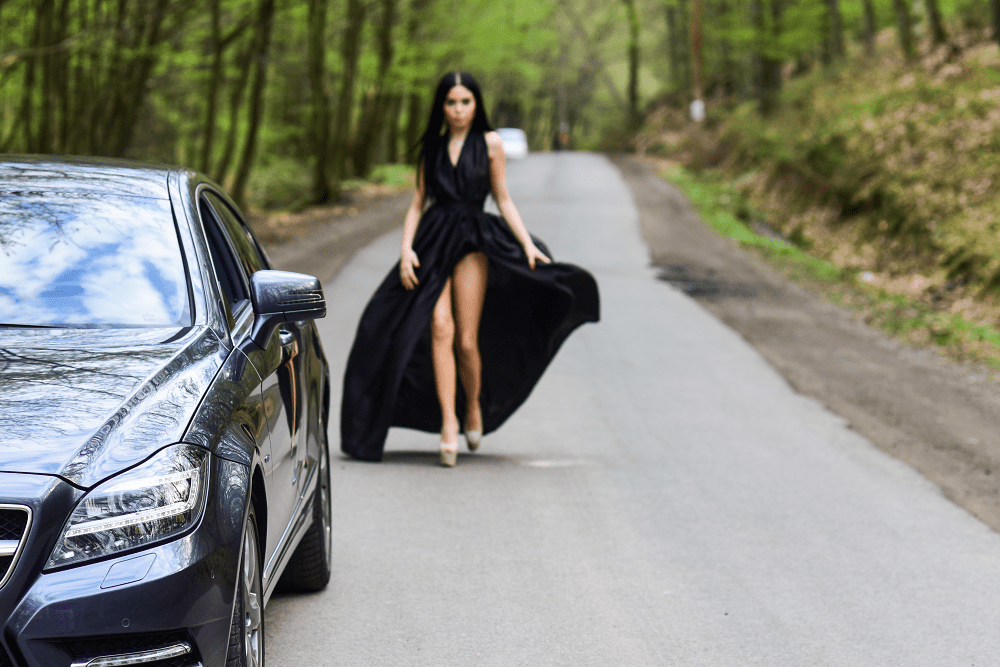 This means you are completely Independent. You have to advertise yourself, screen clients yourself and set rates you think will be reasonable.
Benefits of Being an Independent Escort
100% of the donations you receive goes into your
pocket.
You can set any rate.
You have the freedom to select your clients.
You can choose the days you will be available.
You are not answering to anyone.
Downsides of Working as an Independent Escort
The security risk associated with the escort business increases since you might have no one watching your back.
Starting up can be very challenging. Finding the right clients and advertising yourself might be difficult.
There has being a lot of disparity on if you should pay tax as an escort. Well, as an escort you have to pay tax. This is because the escort business is legal. In countries where prostitution is legal, the prostitutes also have to pay tax.
Conclusion
With all the information included in this article. I hope I've been able to make your journey into becoming an escort smoother. Try to always follow the law of the state. Also, be very security conscious while offering your services to clients.
Disclaimer: We do not support prostitution. All information contained in this article is for educational purposes only.
< Pornstar Escorts You Can Hire for Sex for Incalls & Outcalls Services
> What Is An Escort? Escort vs Hooker – The Difference Explained