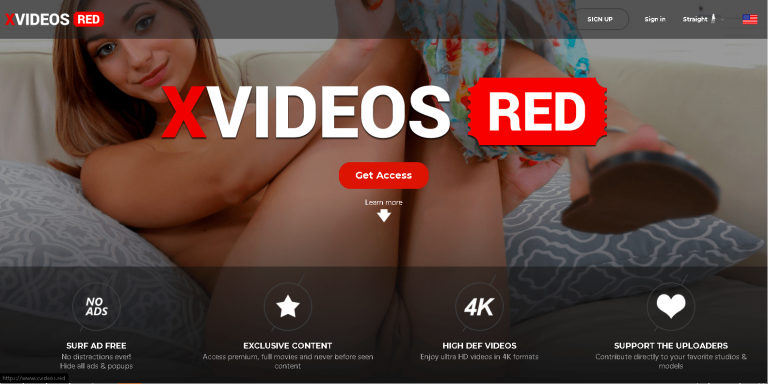 Xvideos Red is the newest porn aggregator with 200+ 4K premium uploads daily.
Our job at Pleasure Seeker is to review and determine if you should pay the monthly subscription.
One common ground our team can agree on is there is something for men, women, and trans to enjoy at xVideosRed.com.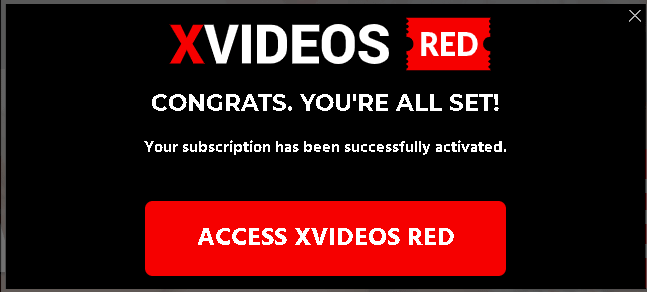 The premium side of xVideos is just like PornHub Premium, but just a bit better – all-exclusive everything for one price that doesn't thin your pockets.
If that has grabbed your attention because you like to save money, then continue to read to learn more about our xvideos.Red experience, you little Pleasure Seeker you.
No Pop-up Ads Makes the Experience 100xs Better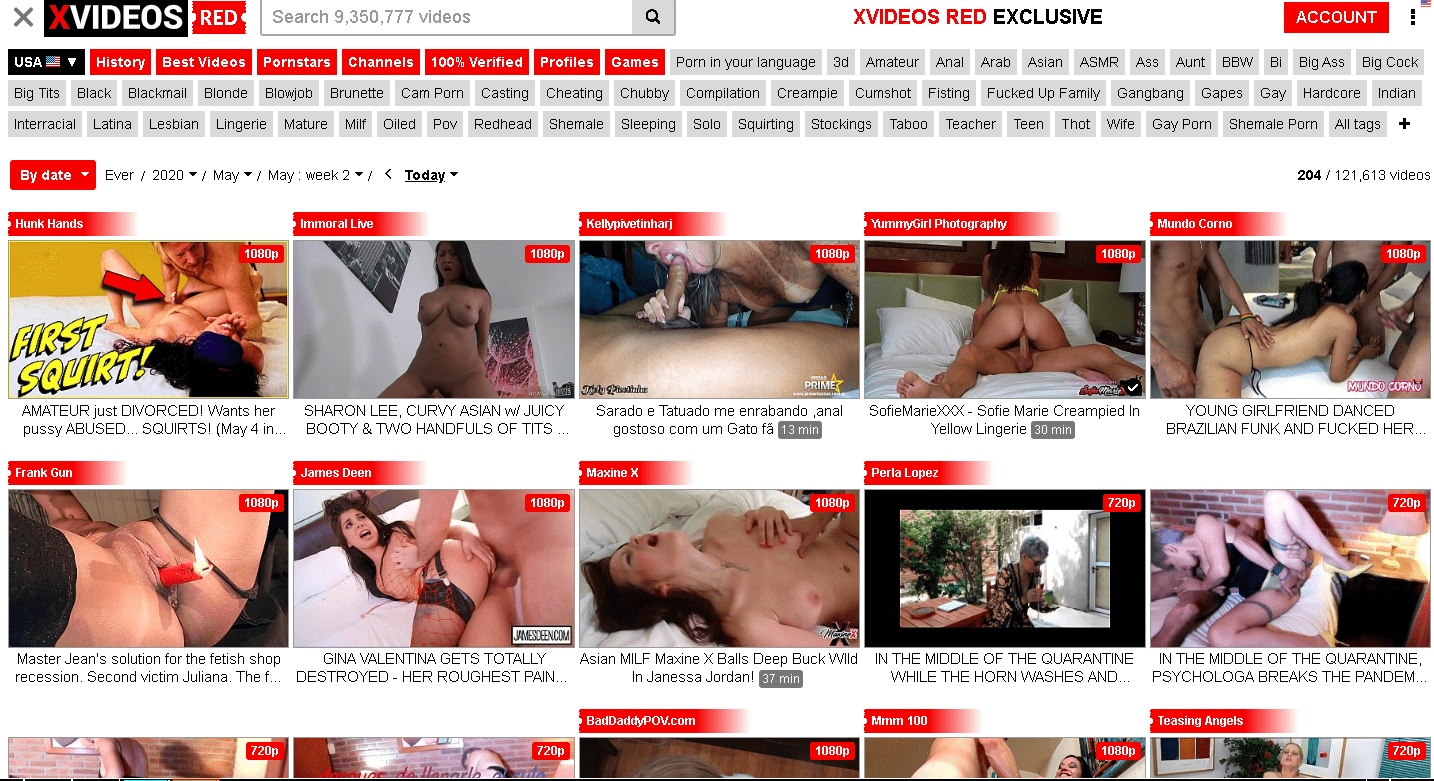 Naturally, websites without pop-up ads rank higher on Google than the ones inundated with them because people gravitate towards viewing uninterrupted videos. Signing up for a premium membership at Xvideos erases the annoyances and goes directly to the instant gratification masturbation that doesn't destroy the vibe of porn watching. Better than gold itself.
Anyone who watches streamed online movies knows what I'm talking about. Watching nonstop, uninterrupted flicks on Late Night Netflix or the PlayBoy channel understand the value of this action. Unfortunately, it's the free tube sites that have a monopoly on full-length uninterrupted videos that are normally pirated from premium porn sites. If the federal government decides to pass and enforce anti-piracy laws, then all those porn collectors will have big problems on their hands.
Premium porn sites offers non-stop viewing with no risks to internet security. Some external pop-up ads on free porn tube similar to xVideosRed are awashed in malware and spyware programs, DDOS attacks that lags the internet, and downloads of malicious content without your consent or knowledge.
xVideosRed does not pose risks like these and serves as a natural adblocker.
Mobile Smartphone/Tablet Support – Exclusive Content That Can Be Viewed Anywhere
WGCZ Holding invested tons of dollars for mobile application support on xVideos to create the smoothest, most responsive, and fluid mobile experience I have ever come across on any porn site.
The world is moving, changing at a rapid pace, and many people are watching premium porn content outside the home to avoid getting caught by family. Smartphones, tablets, laptops, or desktop computers at work, morning commute, in airports, and even at school likely has a porn link in the browser history somewhere. Majority of porn is being watched, sometimes on a company computer, during work hours. A couple of major cons in doing this is getting caught by someone you know and now you're reputation turns to shit while the act of streaming eats up all your bandwidth data.
Some guys will throw their last dollar at watching live models on xvideosLive, which is part of the Red universe now. Every video is high-quality and looks great on most ultra-HD smartTVs showing you every detail of the models' body and environment.
XvideosRed.com Review – What We Think About that 4K Resolution
Majority of the 4K videos on xVideos Red looks very good. But the quality isn't any different than what you will see on Brazzers or Digital PlayGround. However, 4K resolution magnifies every detail of a blowjob completely hypnotizing you and making the video feel more realistic like you are there getting your dick sucked. There is even 3D – not requiring goggles like patrons would get at the movie theater – that delivers a different, unique feeling.
Originality & Xvideos.Red Review: Porn Production Studio Quality
Some guys love watching homepade porn videos produced by amateurs who don't have one iota about professionalism. True porn watchers wouldn't pay a dime for this type of content and expect it for free like always.
However, xVideos.com pr xVideos.Red doesn't have any homemade porn. Let me take that back. It does have independently operated channels, but the videos are not in abundance and they all look professional.
Most of the featured paid and free porn videos are professionally produced with real actors and actresses on the payroll. They are trained to enhance your senses, fulfill your every kinky fantasy, and basically give you what you want and expect from a premium porn video you have paid to watch. The lightning is perfect. The background is suitable. The story lines are carefully thought out – crafted by experienced authors and screenwriters. These professional porn studios invest a lot of money to make sure you walk away feeling happy.
Imagine this, there are 250+ of these new releases uploaded daily. An overload of premium content that is not going anywhere!
Price to View All of This 'Free Porn' – Complete Authorization to Masturbation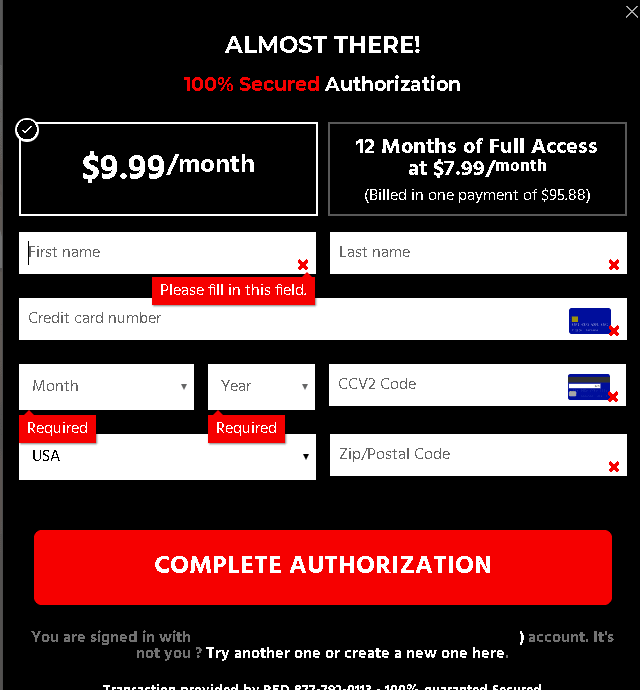 $9.99 per month is the base price. No tax included.
Another membership is $7.99 a month billed as $95.88 for the entire year. That's the better deal.
Credit cards are accepted, but alternatives like Bitcoin, PayPal or such are not, which sucks.
Sign up Now! – How to Do it Safety
The only details I needed to sign up to get past the first screen was an email, username, and password. Some other popular porn sites requests more identifying info, which makes me think they are selling it to survey companies.
Logging in to xVideos is completely safe to do under SSL encryption protections, so prying eyes can never steal your data.
You need to know that if you already signed up for the regular xVideos.com website with a username and password, the system will recognize the details and tell you that you already have an account. So, I suggest using your xVideos account to sign up for the xVideos Red premium section. I discovered this when I typed in my username that I use regularly on different porn pornsites was already taken. When I chose a unique name that I never used before or that I believe no one would think of, access was granted.
Profile Features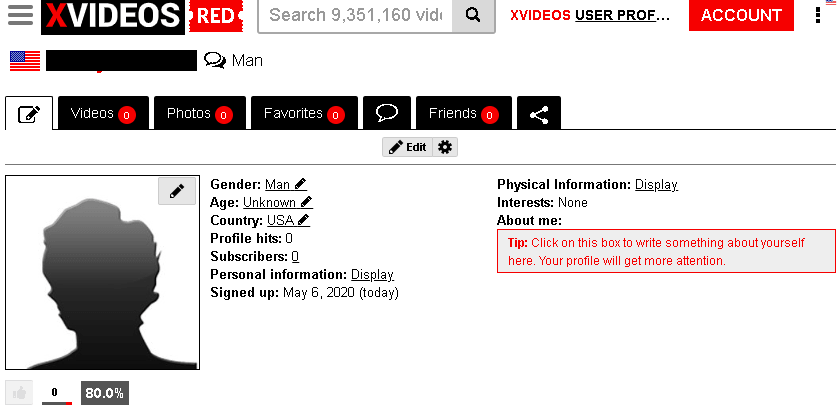 There are many user capabilities possible from the profile screen. The first display shows your location, which mine is the USA. Then it's on to your sexual orientation, which in my case is Straight. Next is the ability to make the screen light or dark to make things more romantic.
Others are options are Watch Later, Already Viewed, Video Preview, History, and Suggestions.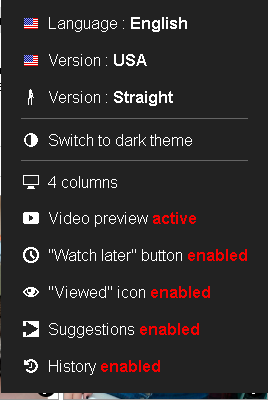 In my profile, I could see all My Subscriptions. One thing that super annoys me about revisiting xVideos Red on different days is that my screen gets bombarded with thousands of channels the website want me to subscribe. In order to get off this page, I need to click Interested or Not Interested on thousands of channel.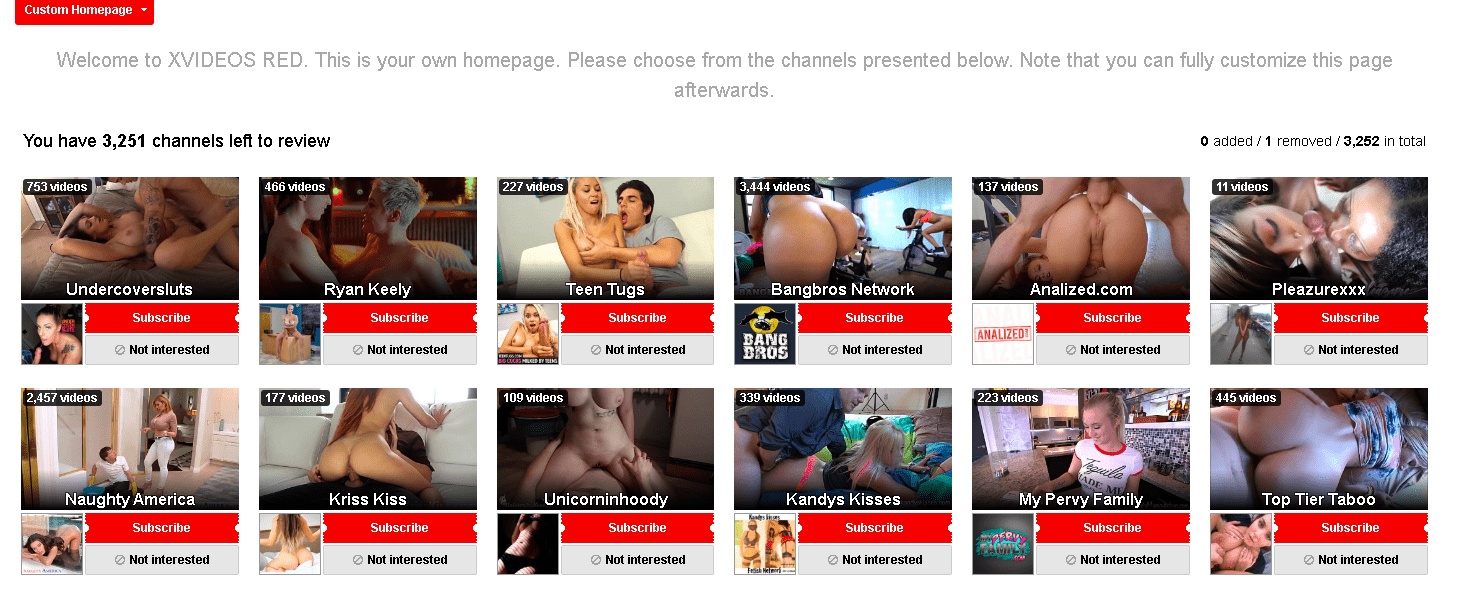 Press the Custom Homepage button right above the xVideos logo in the top left-hand corner and choose any filter: By date, Recommended, Channels, Regular XVideos, History, that should return to the XvideosRed homepage with all the horny shit.
Xvideos.Red Review – Getting the Premium Membership
I was able to type in my credit card number on the second page. They didn't ask for my physical home address, but here are the details to input:
Card number
Expiration date
Security Code
First and Last name
Country
Zip code
The next step is to press Access Videos Red.
I was a bit disappointed just to see the Xvideos Red.com page looks just like the regular Xvideos homepage. You can even search through their catalog of 9+ million videos. No difference there. I could understand why they wanted the page to look similar so users can have a consistent UI/UX experience.
The videos are in categories that can be recalled based on the selection:
History
Best Videos
Pornstars
Channels
100% Verified
Profiles
Games
Country
You can change the language settings from over 80 countries – all in alphabetical order. The tags below that are basic xVideo setup. Majority of the videos are 45 minutes so they keep you occupied for a long time on lonely days. Some are shot by xVideos and others are from popular porn sites like BangBros.
One cool-ass feature is the list of women along with their ages, location, the number of visits to their profiles, number of videos and photos, and a thumbnail for all of them. Videos started getting uploaded in this section in 2018. To date, there are over 120,000 videos and will reach 1 million pretty soon. Clicking around the site and through them is a smoother transition than most.
Xvideos.Red Porn Review: Pros
Exclusive content not viewable everywhere
High-end 4K viewership that is pleasurable to watch
An insane number of videos added daily
$9.99 for xVideos premium membership sounds pretty good to me
All videos are  hours-long videos – no short stuff
Some videos are porn blog-like, which is pretty cool
Makes me fucking hard just clicking through the pages of thumbnails
Xvideos.Red Review Content: Cons
Amateur porn uploaders cannot submit their videos, which means no homemade porn
Unfortunately, the current catalog only has 1080p videos with 4K ones sprinkled in. So much for the claim of "4K videos" plastered everywhere
The homepage should have more in depth information – I shouldn't have to create a membership account just to view this info
Does not accept PayPal as a payment option to start the premium membership
There are some 720p videos stuck in there
Can't see the length counter of the video until you actually click on it
No free trial
Can't see the xVideo.red homepage unless has an account
< HD Porn Sites: 4K Adult Movies for Big Screens
> My BlueChew Review: Does BlueChew Work? (Plus Coupons and Promo Codes)