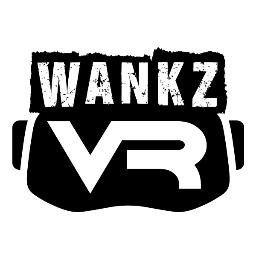 Are you ready to get your wankz on with WankzVR? Open the homepage and there is a message at the very bottom of the screen asking for you to accept the tracking cookies of which you would need to click the 'OK' icon. Don't worry, it's safe. This is standard protocol for most websites on the internet.
The homepage for Wankz VR is much raunchier than the other website reviews I have done. I can tell that the creators of this site took out quality time to construct this webpage the right way by paying close attention to the fine graphic details. And the scenes they selected to represent the site are a great taste in choice.
If you scroll down to the very bottom of the page there is a section where you can change the language of the page to one of the following:
Portuguese
Italian
Netherlands
Spanish
French
Dutch
Polish
Chinese
Russian
Swedish
This entire system is GDPR Compliant. So, all the data users input is safeguarded.
VR Porn Video Selection, Sorting
Sorting through 400+ porn videos is an extensive task, especially if you are a habitual porn watcher like me. But Wankz VR simplifies the hunt.
The Newest VR videos show first at the bottom of the homepage. But you can change that filter to the Top Rated if you want to see the best stuff. One area that Wankz VR wins, but some other VR porn websites drop the ball, is that universal search engine. You can type any keyword and the site will find related video content.
Keep scrolling until you see scenes of videos and snapshots showing the model's name, how many frames per second of the video (normally 60 FPS), and the length of the scene extending an hour or so. Other display information is the upload date and tags at the very bottom, letting you know all the sex acts in the video.
Another thing you will see is the best VR headsets for these scenes. Next to that is a download link and a brief description of the storyline. More importantly, you can watch a trailer or download a sample to test out the VR capabilities to the max. This is just like watching a real movie, except you are the main character. And there are no ads.
Wankz VR Pornstar Filter Search
One thing I like about Wankz VR is the pornstar presentation. It shows the model's name and how many videos they have listed on the website. Once you click their name the videos are revealed. There is a summary and the latest videos from this model. Here are some more filters you will see:
Most Videos
Newest (New booty on the site)
VR Debut
A-Z (Names of models listed in alphabetical order)
You can also filter characteristics about the models themselves with the following:
Ethnicity
Hair
Age
Piercings
Tattoos
Breast Size
Search for specific type of woman
Scene Frequency
New scenes are updated twice a week on Tuesdays and Fridays. So, you better tune in on one of those days for a nice jerking. Friday was my favorite day because I would get a good jerk after work.
A Unique Female POV VR Scene for Women with Sexy Ass Men Only
WankzVR has something very unique for the women who visit the site. They get the bonus of having a female POV VR experience so they can fuck their favorite male pornstar. However, there are only a couple of scenes available.
Wankz VR Awards
Since Wankz VR is the best of the best, they have won the Site of the Year at the XBIZ Awards for 2 years in a row and we are looking forward to more from them.
VR Headset  Compatibility
The good thing about this website is that every type of VR headse, along with Chromecast, are supported.
Here are some of compatible headsets and mobile devices with the best resolutions:
Oculus Go
Oculus Quest
Valve Index
Daydream
Google Cardboard
PlayStation VR
Windows Mixed Reality
Pimax
Gear VR
iPhone
Android smarthone
WankzVR Resolutions
This is not a VR website that you can use with your desktop. You need to download a client in order to play and stream, but it's worth the efforts. An external download window shows the best resolutions that can transmit up to 4K. Listen to the suround-sound-like binaural audio for a therapeutic immersive experience that enhances those moans. It has Teledildonics support for a remote control user experience when you are swiping through the menu options with your hands.
Wankz VR Membership and Billing
WankzVR only has one trial for $2 that lasts for two days. During this test period you get 1 free download and streaming on your mobile device.
If you want the full membership then the most popular one is the $20/month for unlimited access that you can cancel anytime, but expect recurring billing with deductions on your credit card statement at the end of the cycle. Next is the 12 months for $6.66 billed at once for $79 at the start of the membership. You will enjoy the benefits of discreet billing so when the charge shows up on your account statement you can lie to your wife and say it was a payment for a kitchen appliance or something.
PayPal
Visa
MasterCard
Discover
BitCoin
Diner
Wankz VR Helpdesk
There is a Helpdesk tab that goes deep about the type of devices this website is compatible. Next to that section is Technical Support and General Help for answers to frequent questions. Moreover, there is a list of articles with different subjects covering some things that people might have concerns about such as login attempts, connections issues, and resetting passwords.
The main column for Support is in the lower right corner. You can type issues to the bot and it will redirect to an article. If this bot is not giving you answers to the questions you are looking for, then you can Submit a Request to a real human.
Final Verdict?
Wankz is an excellent VR site for wankzsters like us! It provides a full VR experience. I give it 5/5.
> HD Porn Sites: 4K Adult Movies for Big Screens