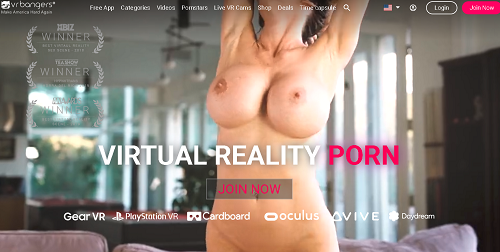 I recently told a 'friend' who I know from an internet chatroom about VR Bangers and he instantly became interested because he was ready to try it, but remained indifferent about his feelings because of who I am. It's a long story.
I had a feeling that although he was ex-military who converted into a street hustler or, who I now consider a 'VR Gang Banger', he always crossed me as a habitual porn watcher or swinger because he had several woman and they all knew about each other, from what I gathered. Anyway, that's his business.
My only concern is that he would become hooked on this website and instead of using his PlayStation VR headset to slay opponents on Fortnite and build that weird wooden bridge (I don't know what this shit is) he would use it to beat his meat on Fucknight instead of Fortnite. Shame on me!
The introduction page of VR Bangers just pulls your attention and almost takes control of your mind, to that deep, romantic neon-like backdrop in the Red Light District in Amsterdam or a gentlemen's nightclub in Assterdamnnnnnn! You see that ass? That's a Friday reference. Just know there are a bunch of things happening on that home page.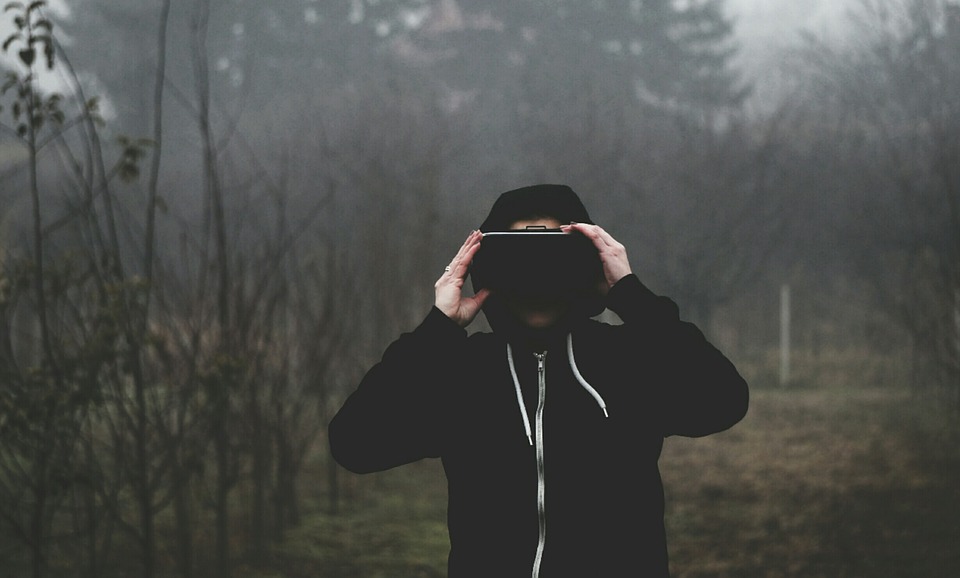 Before entry to the website you are asked if you are 18 years or older, of which you would answer yes. If you are not over 18 then what the hell are you doing here? Go back to Disney.com or something would'ya.
VR Bangers is for the grown ups ready to boneup anything that comes their way! So, change the language filter from English to Dutch just in case you don't speak-ah any English. Do you need me to spell it out for you?
VR Bangers' Girls, Girls, Girls
You will find some of the sexiest pornstar girls in the industry on VR Bangers. Their sexiest scenes are combined into gifs that flashes as replays.
Right above these gifs are the following tabs:
Free App
Categories
Videos
Pornstars
Live Cams
Shop
Deals
VR Bangers Search Options
If I had to choose a VR website to search for my favorite scenes I would choose VR Bangers. Once you input a keyword and press enter, all the related content with those tags will pop up.
The categories have photos of each girl and when you click on their photos you can see all of their videos. Not only are men getting their VR girl pleasure, but there are also male models featured in the VR porn for women. So if you are female, you will get the pleasure of having a hot virtual guy eating your pussy. Something you probably don't have happening often.
VR Bangers Videos
Searching through the VR streams is very easy to do. If you scroll halfway down the webpage, you will see subcategories with detailed clickable search boxes where you can check and uncheck to produce the information that you want to see.
You can change from Trending videos to Most Recent.
Categories – This could include Anal, Ebony, Brunette
Positions – Missionary? Choose that. Doggystyle? Choose that.
You can clear the filter in the next tab to show the subcategories.
There are many videos from VR Bangers posted on many other websites like VR Smash and Sex Like Real. These videos cost like $10 each, so your best bet is signing up for the membership subscription on VR Bangers so you can see all those videos at one flat price.
Make your choice like a kid in the candy store from over 200 tasty videos featuring 200 babes and a video updated twice a week.
Video scenes run between 20 to 40 minutes. There are also 6K games like Dragon MILF simulation.
Moreover, the homepage keeps you abreast to new scenes coming soon in a picture preview.
You can choose to stream the videos online or download them and watch from your computer when you are offline.
VR Bangers Resolution
The average resolution of these videos is about 60 FPS for fast and consistent motions. Most scenes can reach up to 6K with 3D quality. Oculus is the best headset brand for broadcasting this high-resolution, ultra-clear picture quality. You can choose either the 180-degree or the 360-degree angled clips if you want that full view. And the binaural audio is a great addition that creates a realistic listening experience.
Compatible Supported Headsets
HTC Vive
Oculus Rift
Google Cardboard
Samsung Gear VR
PlayStation VR
Windows Mixed Reality
Daydream
Any generic headset
VR Bangers Play'A App
Give me some skin, Play'a, Play'a! The Play'A app is luxury streaming with 30-second sneak-peak trailers. New and improved head-tracking technology follows and do everything you want it to do and go wherever you want it to go. This is an interactive way to enjoy your porn. "Panic Mode" is available if someone comes around and you want to keep the content you're looking at a secret. This mode converts the screen to a family-friendly mode so no one knows what you're watching.
VR Bangers Awards
XBIZ and AVN – Best Virtual Reality Sex Scene
Membership
There is a countdown on top of the page with deals up to 50% on your membership. You should visit that section often if you like taking advantage of discounts. VR Bangers is probably the only one with this unique money option charging 83 cents a day for the membership, but it's billed at a month for $25. 3 months for $50 at 55 cents a day and 27 cents a day for 1 year billed as $100 .
There is also a VR Bundle that costs almost twice as much for unlimited access to the VR Trans.
VR Bangers Secure Payments
PayPal
Visa
Epoch
Master Card
JCB
Amex
Final Thoughts?
VR Bangers was seen everywhere in publications like Playboy, MAXIM, CBS, CNet, and Geek (of course, because many geeks like to beat their meats). The website won awards at XBIZ and AVN, which are the world's hottest porn award shows. Most importantly, I just love using this website on those lonely nights so that's all that matter. When I first got my Oculus Rift headset, I went here and was absolutely astonished to what I saw. Felt like I was right there with the girl. I had to turn it off before I got lost in that weird. And those full-length videos didn't make things better. I give it 10/10 with no complaints. VR Bangers for life, bro!
> HD Porn Sites: 4K Adult Movies for Big Screens