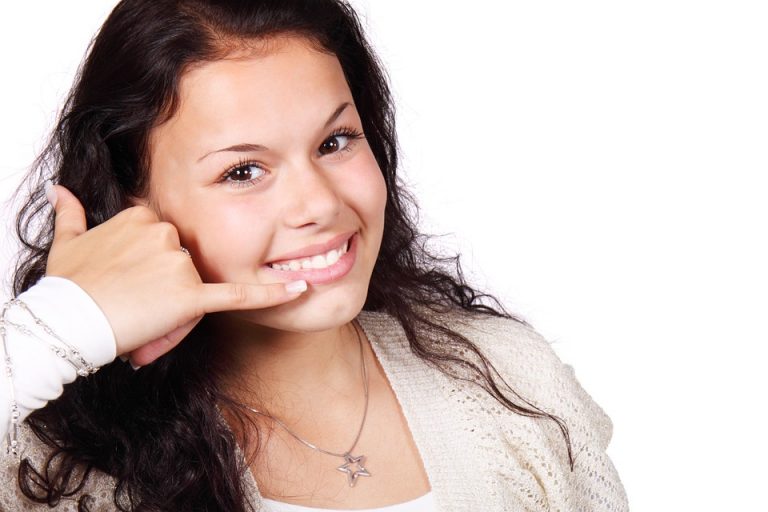 I have personally called these highly addictive adult chatlines for almost 20 years and concluded that you should only use them for what they're worth – phone sex, flirting, and sometimes – at your own risks – dating.
Let's break open this naughty treasure chest of the top chat line numbers to converse with a stranger on those lonely nights.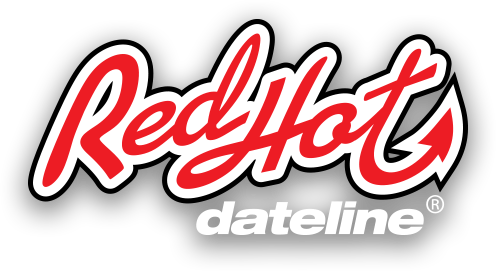 30 minutes free trial
Red Hot Dateline
Entering first place is RedHot Dateline with a toll-free 1-800 number to call horny people across the country.
Type in your zip code to generate a local party line phone number, and you better have an ink pen handy to jot down your mailbox number because the message gets recited quickly.
How Does the Website Work?
Record a message to fish out 1-on-1 sex conversations with a companion 24-7 and wait for someone to answer. It's free for women to call and only charges men a small fee.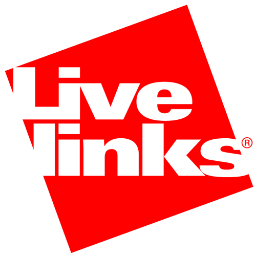 2-day free trial
Live Links
Many people are familiar with LiveLinks because of those commercials that would pop on TV late at night with these toll-free local numbers for you to call.
Live Links is a relatively newer live chat forum born in 2005 by Teligence, hosting a fiesta of American and Canadian dating lines in over 1000 cities.
It seems like a different quality of people calls these telephone date lines throughout the day for an erotic chat because of the respect factor and the rules against promoting illegal activities during the call.

Mega Mates
MegaMates would broadcast commercials at 2 am showing the easy to remember phone number: 1-888-MegaMates.
They provide local and national toll-free numbers that have thousands of callers waiting to talk to you.

5-minute free trial
Masturline
This chat line trial site is only for those who want to masturbate with someone over the phone.
There was a cool tune at the beginning of the call. I got a pen to write the details of my mailbox because of the quick run-through.
One thing I didn't like is the number of minutes they give freely and the constant updates about how many minutes you got left, which takes up time.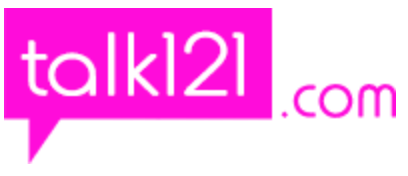 25-minute free trial
Talk 121
Owned by Telemainia, this professional chat, and fuck website was also in those late-night television commercials. Still, for some reason, I cannot find a lot of reviews, except for the people who worked there – which are mostly positive.
There is no sexy music, nor sexy talk from the narrator when calling. This new, totally free horny phone sex website is all about the money and getting to the point.

30-minute trial
FonoChat
FonoChat is a popular Latin line with English and Spanish speakers. Members get priority benefits like loyalty bonuses and no ads when calling. Pricing ranges from $4.99 for 10 minutes, $9.99 for 60 minutes, and $29.99 for 90 minutes. There is no national line, so you are required to call the local number. This adult chat line launched in the 1990s for North American callers across the United States and Canada. Somehow, this interactive line connects with LiveLinks.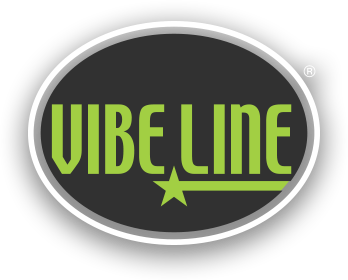 Vibeline
You get a local number on your first call. This 20-year-old line attracts black male and female urban singles and works by recording a greeting and listening to others and sending a message to those you like. You can become a member to get benefits like no ads, loyalty bonuses, and priority messaging. Credit or debit, including prepaid cards, PayPal, check, or charge-to-home phone will cover the cost of $4.99 for 10 minutes, $9.99 for 60 minutes, and $29.99 for 90 minutes.

60 minutes free trial
Lavalife
Lavalife Voice hit the scene in 1987 and has callers in the USA and Canada. If you have tried your hand at meeting up with someone using the Lavalife Google Play app with no success, an alternative is rolling over to the free adult phone line to mingle with a bunch of singles to converse, flirt, and date.

60 minute free trial
Nightline
Nightline Chat gives a separate local number if you don't like the talent on the national telephone number. If you opt-in for the text message promotions, the free trial begins. You can save up to 50% on your first purchase of 20 mins for $9.99, 60 mins for $24.50, 150 mins for $49, or 380 mins for $99.99 using a Visa, MasterCard, American Express, or Discover credit or debit cards. There were 96 women in my area and 50,000 people who installed the Android app.

30 minute free trial
MetroVibe
MetroVibe is a popular urban chatline from the early 2000s with local partyline numbers in the US and Canada. You can purchase 20 mins for $9.99, 160 mins for $24.50, and 420 mins for $49.50 with your Visa, MasterCard, American Express, and Discover branded credit or debit cards. There were 58 women in my area, and they seemed very jittery – one woman was singing like Elvis. Most, however, were older women looking for a meaningful conversation with an older gentleman.

30-minute free trial
Night Connect
Night Connect hosts the best chat experience in Las Vegas with such high traffic earning the company millions of dollars in revenue over the years. 
Men and women can call the local lines in their areas and send other callers text messages through the system. There are even examples of how to create greetings.
10 mins – $9.99

60 mins – $19.99

100 mins – $59.99

30-minute trial
Axxes
Axxess is one of the fastest-growing Latino lines since the 1990s with male and female English and Spanish-speaking callers. Forty cities have lines, and there is a national one. I noticed there were all types of races of people on here, not just Latinos, and some of the messages were recognizable from some new chat partylines. Minutes are 10 for $4.99, 60 for $9.99, and 120 for $29.99.

60-min free trial
The Night Exchange
The Night Exchange does not pre-screen callers, so anybody locally and nationally can call. For some reason, it connects to Lavalife, and special offers shoot to your phone if you opt-in to get the free mins. There are audio updates about the minutes deducted. The women were mostly from my area, but a couple of the messages I heard were from other chatlines.
Canada – 866-650-0325
French-Canada – 866-937-1110
Mins prices:
70 – $31.99
360 – $55
600 – $85

60 mins
Talk Cafe
Singles can mingle on this sex chatline that requires callers to sign up for an account using their first and last names and emails to get the free mins. Subscribe to the newsletter and get informational updates or read the blog with different stories that stopped in 2014. Ladies can talk for free, and the men need to pay. There are sample greetings to give you an idea of how to create yours and do's and dont's within the system. Another phone number is 888-336-8444. Talk Cafe has hundreds of Facebook followers and some responses from them.

1000 free credits
Acme Chat
The Acme Dating Company has national and local chatlines. Get an ink pen to jot down your mailbox and PIN to listen to messages, mostly from older women. However, there were no callers in my area, although the website claims 2,000 people in 4,000 rooms. You can answer a questionnaire using the keypad about your hair, body type, and favorite season, among other personality-defining things. This company claimed PlayBoy, GQ, Maxim, and Esquire wrote about the service, but I couldn't find the articles.

30-min free trial
Local Hot Chat
Local Hot Chat is a part of USChatline.com. The callers are males and females who speak English or Spanish. There were 29 women online in my area who left messages that made them seem lonely and desperate. Some are looking for friendship and others are searching for sex. There are testimonials and reviews about this site showing that a lot of people use it often.

Cheap Thrills
Cheap Thrill is an Anything Goes chatline that jumps right into asking for your credit card. There's nothing special about this line except for the phone sex. I can't even find a website for it. Trust it at your own risk.

60-min free trial
Quest Chat
Quest Chat launched in 1988 and quickly rose in popularity, resulting in a prominent system upgrade in 2014. However, it's challenging to find the toll-free number, but the Quest Chat app has thousands of downloads, plenty of likes, and cool adverts. Prices to make telephone calls are 20 mins for $9.99 to 160 mins for $49, and PayPal, Visa, American Express, and Discover credit or debit cards settle the fee. However, there were no people in my local calling area.

60-min free
Live Chat Lounge
Live Chat Lounge lists many party line reviews and has a bunch of dating and phone sex telephone numbers in hundreds of cities, but for some reason, they connect to Quest Chat. 0871 208 3000 is the UK number, and 866-818-3904 for the sex chat number. Personnel is fully active on social media making regular posts on Facebook that get a lot of likes. Visitors can also check out the blog about phone sex and dirty talk on the website.

Chatzone.com.au
Australian callers can talk to friendly men or women 24/7 who are gay or straight in Queensland, Victoria, and beyond. Viagra and Cialis adverts give men who need to 'get it up' for a meeting a chance to order instantly conveniently. On the same page is a list of do's and dont's when meeting up with someone. Be careful not to confuse this top international chat line with the ChatZone app.

11-min free trial
FunChat
FunChat allegedly earned awards, but there was a crackling sound on the phone when I called. The system asks you to record greetings and opt-in for text messages to get the toll-free trial. This line connects to others because I heard recognizable messages. I called early on a Monday morning, and apparently, the women wanted phone sex around this time.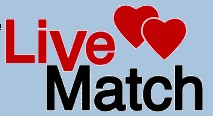 1-day trial
LiveMatch
Since Live Match has no introduction, you get a passcode and extension to copy. You are then prompted to provide your DOB, and zip code and they will give a local number to call. I noticed a significant amount of younger people who called this line than the others. The Free Hour is every night between 8 pm to 9 pm, but it's unclear for which time zone. Extra talk time is on sale for $9 for one week, $15 for two weeks, $25 for four weeks, and $45 and eight weeks.

QCChat
QCChat.net is not an actual chatline. The telephone number connects to the Roze And Chai company that sells tea.

5-min free trial
America's Hottest Talk Line
America's Hottest Talkline made this list because it always mistakenly gets represented for a hotline for respected companies. For example, the FEMA hotline for hurricane victims and PetSmart food labels showed this number.
Time is deducted just for listening to some messages, and audio cues let you know how much time remains. There are multiple phone numbers connected to this line showing it's popularity.

Telechat USA
TelechatUSA launched in 2010 for men and women in every US city to talk locally. The website has a directory that lists numbers. There is no pre-screening, and as a result, I came across messages from gay men and transexuals on the Women Looking for Men side.

60-min free trial
Grapevine Personals
Grapevine Personals started in 1998 and attracts chatters looking for serious relationships. There was 76 women online when I called. Minutes are 450 mins for $33 to 900 mins for $126. An alternative phone number is 519-551-3444.
I came across older people, transexuals, and horny people wanting phone sex.

5 minutes free
Rodeo Chat
Rodeo Chat is not a chat line for cowboys and cowgirls, but for callers living in urban areas. The system recognized my phone number as already using the free trial, although I never dialed this number before.
There are two choices for charging; home phone or credit card. 
83 mins – $25

200 mins – $50

475 mins – $95

30-min trial
1-800-Personals
If you dial 1-800-Personals you won't hear anything but a busy signal, so the working number is 213-687-7675 with a choice between English and Spanish prompts for callers in the USA and Canada.
Starfield Technologies secure the website and the membership charges to your home phone or credit or debit card. 
The message said that I had a free trial, although I never called here before.
30 minutes – $14.99

105 minutes – $29.99

215 minutes – $44.99

60-min free trial
My Mobile Line
My Mobile Line makes it very easy to talk to people, but you are forced to call a separate line. The narrator says the phone number in your area very quickly. There is a keypad guide that will show you how to work the phone system works.
There were a bunch of gay men on the woman's side bombarding me with messages when I called.

10-minute free trial
Live Talk
LiveTalk is for singles to leave greetings and have others listen and respond to those personals. The website looks cool, but with limited navigation. Unlike other lines, I heard a bunch of white girls on here.
Here are the payment details:
Visa
MasterCard
American Express
Discover
Prices:

30-minute free trial
Lavender Line
Lesbian and bisexual women can have a good time on Lavender Line. I was directed to Tango Personals (a lesbian version, I guess) when I called.
Me, being a male, instantly got blocked by a moderator 5 minutes into my message being on air. The block affected my free accounts on other chatlines where they recognized I used the lesbian system and couldn't get on the gay ones.

30-min free trial
Tango Personals
Tango Personals automatically gives you a number to talk to locals in your area. The website is mostly empty, and you would need to pay after the moderator approves your greeting, and the free trial ends. There was only one person in my area.
30 mins – $4.99
60 minutes – $9.99
120 minutes – $29.99

5-minute free trial
Two Talkers
Two Talkers gives you the choice of paying by card or home phone.
Jazzy music plays in the introduction, and the prompts are pretty straight forward. I left a message for a woman who complained about the men on the chatline who lie and say they're single, but they have girlfriends or wives at home. I'm like, duh. I realized there were only three women in my area after listening to that message.
10 minutes – $9.99
120 minutes – $29.99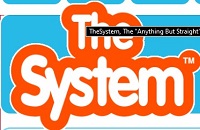 60-minute free trial
The System
The System is a fun gay chatline with stimulating visuals and an inviting atmosphere for LGBT callers. Call, and you get 120 credits for free to use on the cam boy website associated with The System.
I disliked the telephone introduction, but the membership is all-inclusive. I got blocked because I used Google Hangouts. The system does not accept calls from VoIP numbers.

2-minute free trial
Chat Line Dating
Chat Line Dating is the same as the other chatlines in this list: record a greeting, listen to others, wait for a response.
I heard recognizable personals from other vibe lines, which means it's all connected.
The mature women I came across seemed fun and bubbly, so that's probably why Chatline Dating makes a lot of money. Moreover, the was more local women here than any other toll-free sexy chatline that I've come across yet.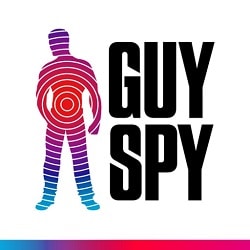 60-minute free trial
GuySpy Voice
GuySpy Voice is one of the hottest gay chatlines that also has a dating app. North American English and Spanish-speaking people can call. Safety is a prime focus. If you decide to become a member, you will enjoy all the benefits of free programs, loyalty rewards, and instant connections.  To get exclusive access to this stuff will cost you 10 mins for $4.99 to 90 mins for $29.99. Since I called the Lavender lesbian line, GuySpy blocked me because it said that I was using the wrong side of the system.

10-minute free trial
Guyline
GuyLine has an easy to remember phone number, but I only heard messages from two guys in my local area. The coverage is across major cities and suburbs, but no rural areas. The system works by leaving a greeting and waiting for responses. The website has creative  designs with a blog for info and FAQ if you get confused about something.
10 mins – $4.99
60 mins – $10.99
100  mins – $29.99

30-minute free trial
Latino Phone Chat
Latino Phone Chat invites Latinos and Latinas who speak English and Spanish. The line plays cool Latin music in the beginning. You get the choice of charging to a credit card or home phone bill. There is no membership required to get the free trial and open for American and Canadian callers.

60-minute free trial
Latin Chat USA
Latin Chat USA's area code is in Broward County, Florida, and Spanish is the dominant language. I came to the conclusion that a lot of people like this line after reading some reviews about it. Coverage is only in the major cities. There is no website.

3-days unlimited calling free
Latino Voices
Callers primarily speak Spanish. The system is identical to most chatlines.
Opt-in for promotional texts and a free trial is coming your way.
There is no pre-screening so anybody can get on; therefore, a majority of the callers are from all walks of life.
There are examples of how to record greetings if you get confused about how to create yours.
100 mins – $59.99
60 mins – $19.99
10 mins – $9.99

30-minute free trial
Black Phone Chat
The area code is in Washington State. This men and women chat line offers one-on-one communication for people who speaks English or Spanish. There are regional lines in most major USA cities.

60-mins free trial
Black Singlez
Black singles can leave greetings to connect with someone for a one-on-one conversation. The gay and bisexual line is 516-620-5826. This company has connections with Live Links.

30-minute free trial
YummyVibe
Yummy Vibe (2010) attracts a predominantly African-American populous in the USA. There are plenty of local numbers on the website along with guides for keypad tips, coverage area, and information about the membership. You will hear sample greetings for ideas of how you should construct your message. The majority of messages are sexual. I came across a white guy with a tranny.
$9.99 – 10 mins
$19.99 – 60 mins
$59.59 – 100 mins

5-minute free trial
Cheat Chat
The name would allude to an affair chat line where people can cheat, but it is not. This chatline detected my number as already using a free trial that I did not. The volume coming through the receiver is very low during the prompts with no introduction. It only has a main menu that wants my credit card information or charge to home telephone.
83 mins – $25
200 mins – $50
475 mins – $95

5-minute free trial
AffairHub
AffairHub is a genuine affair website for cheating, but there is also a chat line for people who don't like to show their faces to strangers. A unique feature is the Seduction Training Courses for PUA (Pickup Artist) dating advice. You can find the phone number four of the chat line and live webcams on the website. There is even a Panic Button so you don't get caught up.
50 mins – $14.99

120 mins – $29.99

200 minutes – $49.99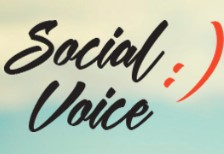 20 minute trial
Social Voice USA
Social Voice has a large following of friendly callers and offers chat lines for singles in most major areas around the USA.
The website looks professional but lacks navigation. The system says I've already used my free trial, although I never dialed this number.
You can pay for minutes by check or with a credit or debit card.
10 mins – $4.99
60 mins – $9.99
120 mins – $29.99
Why Use Paid Telephone Chatlines?
I have called the free party lines for half of my life. One thing I learned is that paid sites attract the best quality of people. Callers who pay money usually act like they got some sense and more appreciative of having the luxury to call a top dateline to meet someone than someone who called for free.
Why Use Free Sex Adult Partylines?
Free partylines give your chat time with no interruptions or paying a cent. There are risks, however, such as male pranksters pretending they are girls and dropping bombshells like, "I'm a dude!"
Adult Chatline Phone Safety Tips
Never meet anyone from these chat lines in real life. It's not worth the emotional rollercoaster and possibly physical pain. Trust me on this. I have met women who stolen from me and threatened violence. From my research, this criminal behavior is completely normal on public partylines.
The Criminal Element on the Chatline
Criminals love roaming the free party lines looking for victims. It's the perfect place. There are plenty of news articles about people getting hurt after meeting someone from a chat line. It does not take skill to pick up a phone. Any criminal can do it. 'Stranger danger' needs to apply to those sweet, inviting voices over the phone
There are good people who call chatlines, but also bad ones.
Dodge the Underage Callers
A big problem with calling these chat lines is the potential of running into underage callers who pretend like they are adults. Majority of completely free party lines will have an age verifier that anybody can lie to bypass. It's very easy. However, the paid chatlines verify your age with the credit card.
Ugly Ducklings & Catfish on the Partylines
Beauty is in the eye of the beholder, except when it comes to the chatlines. People who sound attractive are likely unattractive. It does not take much to pretend to be someone else.
Another huge problem is the callers with mental disabilities who suffer from boredom and can't go outside without supervision, so they call the chatline for entertainment purposes. These are the people who blow in the phones.
Always Have Money on your Credit Card
The majority of these lines use payment systems that pre-authorizes at least $40 from your credit card and reimburses the amount of money that you don't use.
Other payment systems are set up to buy blocks of minutes upfront for one price. A good rule of thumb is to keep money on your card, especially when calling Teligence owned chatlines:
LiveLinks

RedHot Date

Vibeline

Lavender Line

Fonochat

Interactive Male
Chatlines Were Popular in the Past & Hold Ground in the Present
Calling chatlines is fun but also risky. They were very popular in the past and still hold ground. Some are free and some require payment, but all have rules to follow.  Many connect similar messages and have numbers in your local area.
After your free trial expires, you can choose to buy a block of minutes or call another line. There are lines for mature, Latin, black, UK, Australian, and Canadian callers. Make your potential companion turn on the webcam. Enjoy yourself!
> 12 Best Sugar Daddy Sites to Find Hot Sugar Babies & Rich Daddies