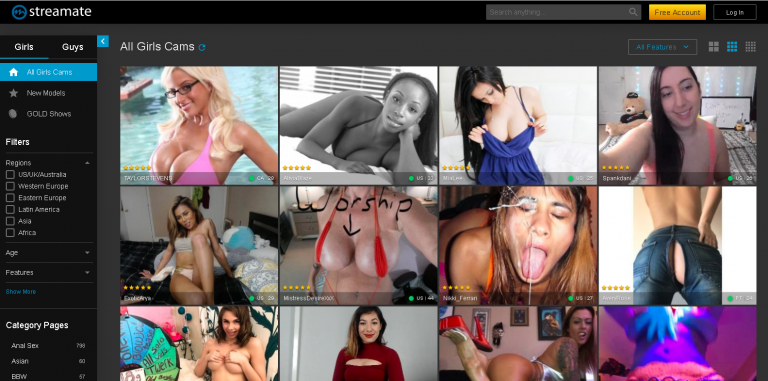 Streamate is the leading live cam site in the world. There are thousands of girls doing live sex cam shows 24/7 on Streamate. If you want a free live preview, click on the models. For sex chat and virtual interaction, you pay discreetly via credit card. Unlike so many other sex cam sites, Streamate is easy to understand because it doesn't use tokens.
But what about those sites that are similar to Streamate? Most of the cam girls there do live sex acts and offer free live previews. How do the cam girls and live sex chat shows compare on these other sites?
Cam Sites Like Streamate
Aside from Streamate, what sites offer the best webcam sex? Each of the following free live sex cam sites have their share of advantages. Let's see if any of these sites could possibly be replacements for Streamate.
Chaturbate
The Simplest of Webcam Sex Sites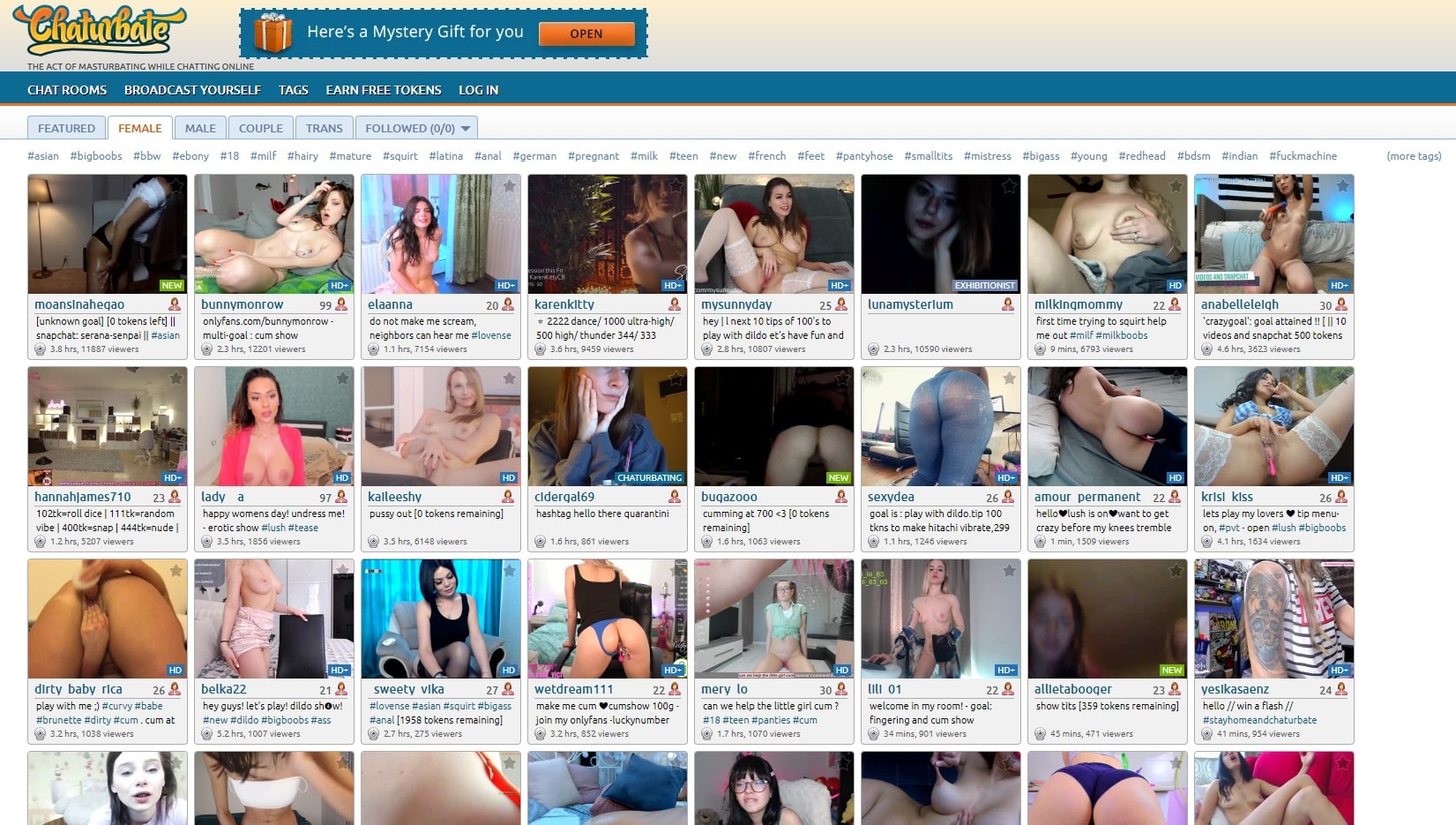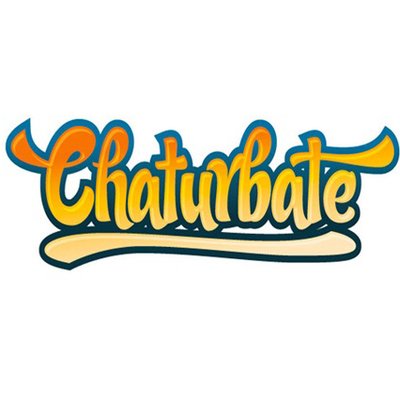 On chaturbate.com, you'll find a simple page layout that loads instantly. The front displays a table of small thumbnails. Cam girls who've been active within the past few hours appear on this opening page. You can select between five thumbnail tables: featured (default), female, male, couple, trans.
Above the thumbnail table is a row of fetish hashtags. There are 10 rows and nine columns of thumbnails. Below the thumbnails, there's a numeric navigator that lets you browse the pages. There are 62 pages in all. The girls range from hot to average.
Chaturbate has a wider range of cam models on its front page than Streamate, where super babes soar to the top. If you're not the silicone type, you might feel more at home on Chaturbate. If you want to have sex with your partner before a live cam, consider Chaturbate.
Pros
Simple layout

Lots of pics, features

Couples friendly
Cons
Average girls overall

Bland background

Guys on default tab
Live Jasmin
Classy Streamate Clone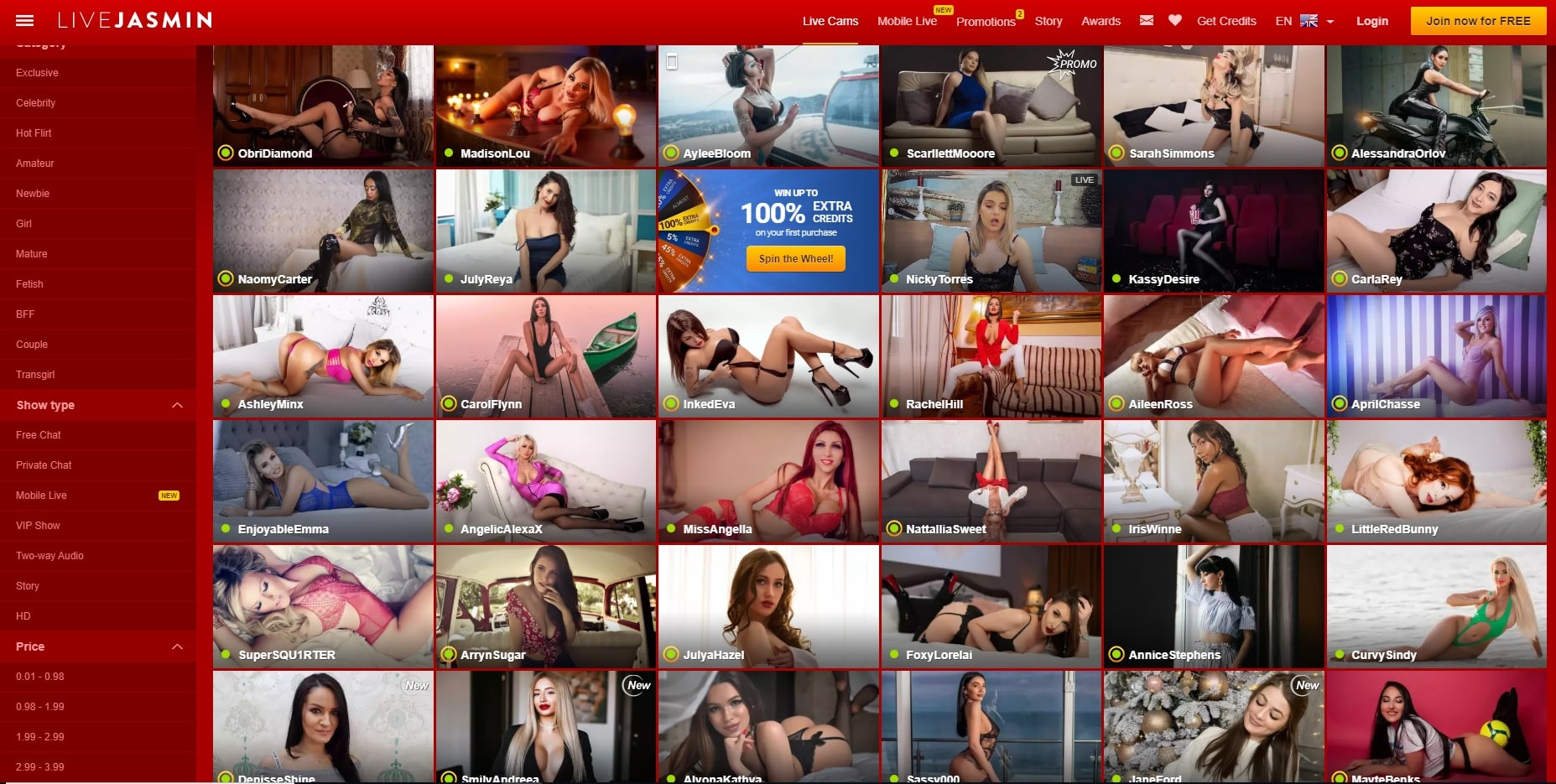 On livejasmin.com, you're greeted with a warm red page background. The page displays six columns of cam girls. If you keep scrolling down, the number of rows is infinite. The status of each girl is indicated by a light: green if she's online, red if she's off. When you hover over the image of a green-marked girl, you'll get a small preview of her show in progress.
Most of the girls on Live Jasmin are hot, glamour-model-quality babes. When you first open the site, an age-verification prompt appears at the lower right. It's non-intrusive. I was able to preview the site without clicking it.
Live Jasmin looks like Streamate with a red background. The models, however, are even better looking on Live Jasmin. As far as image and video quality goes, Live Jasmin is the best cam site you'll find.
Cons
Addictive, time consuming

Tough choosing between babes

Physically draining
My Free Cams
Girl Overload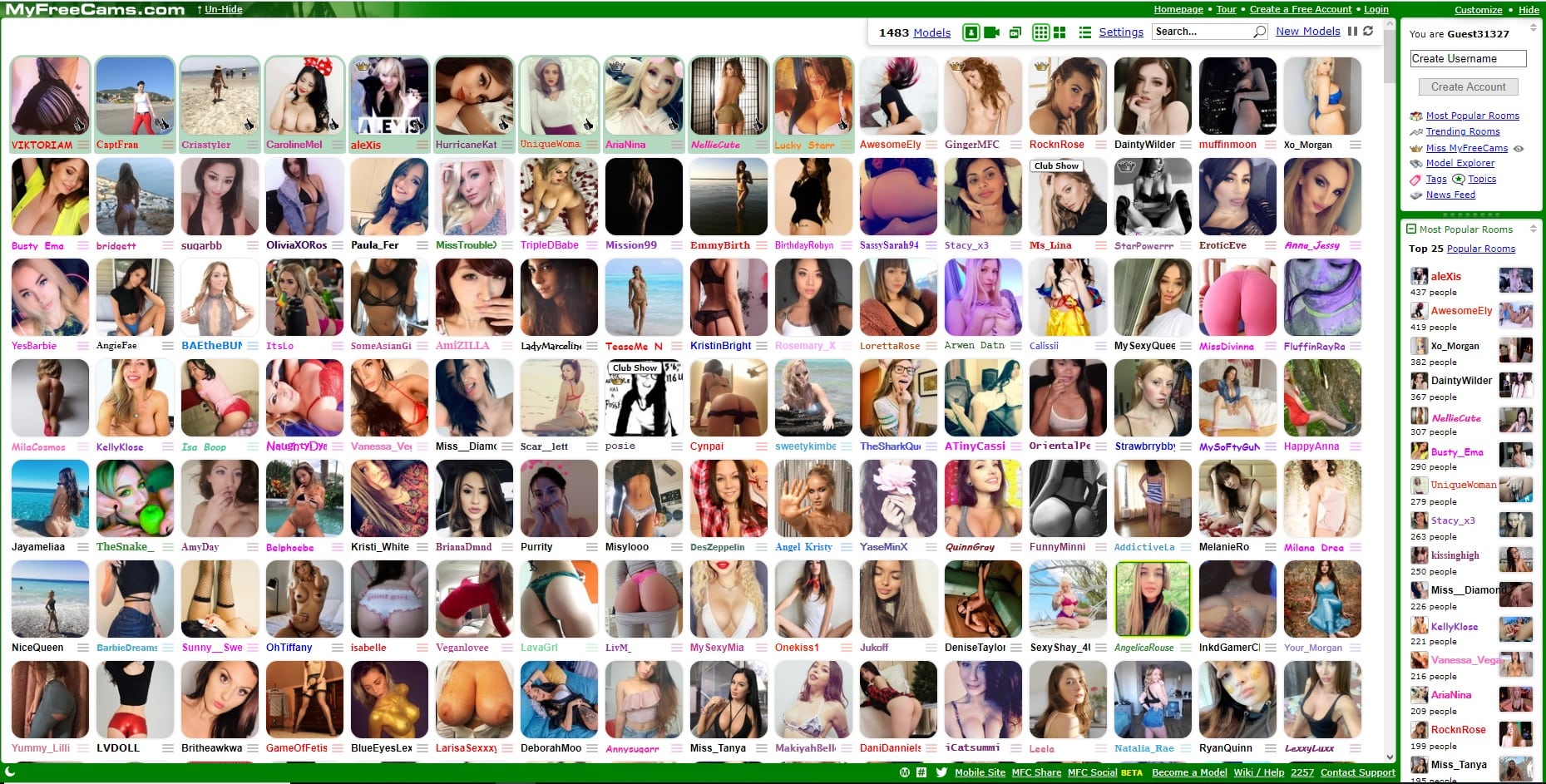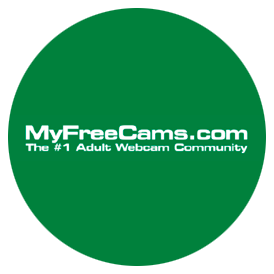 On MyFreeCams.com, you're asked to verify that you're at least 18 before you can even load their front page. Click that green button and you're in. The thumbnail table has 16 columns of small images. There are 1,343 models on the site as I write this. Rows of girls continue to load as you scroll down the page.
Click on a girl's icon to see her preview cam. You'll see a cam window and chatbox; no preview pics. You must enable Flash to see her cam. The icon table from the front page displays below her cam. This makes it easy to navigate to other girls without hitting the back button.
My Free Cams has an overall messy look. It tries to throw everything onto your screen at once. The previews are limited and the site speed is miserable. The overall design seems like something from the 2000s. This will not be knocking Streamate off its perch. Still, you might find some pretty girls on MyFreeCams.com that you won't see anywhere else.
Pros
Tons of thumbnails

Hot and average girls

Easy signup
Cons
Cluttered layout

Slow loading

Poor video quality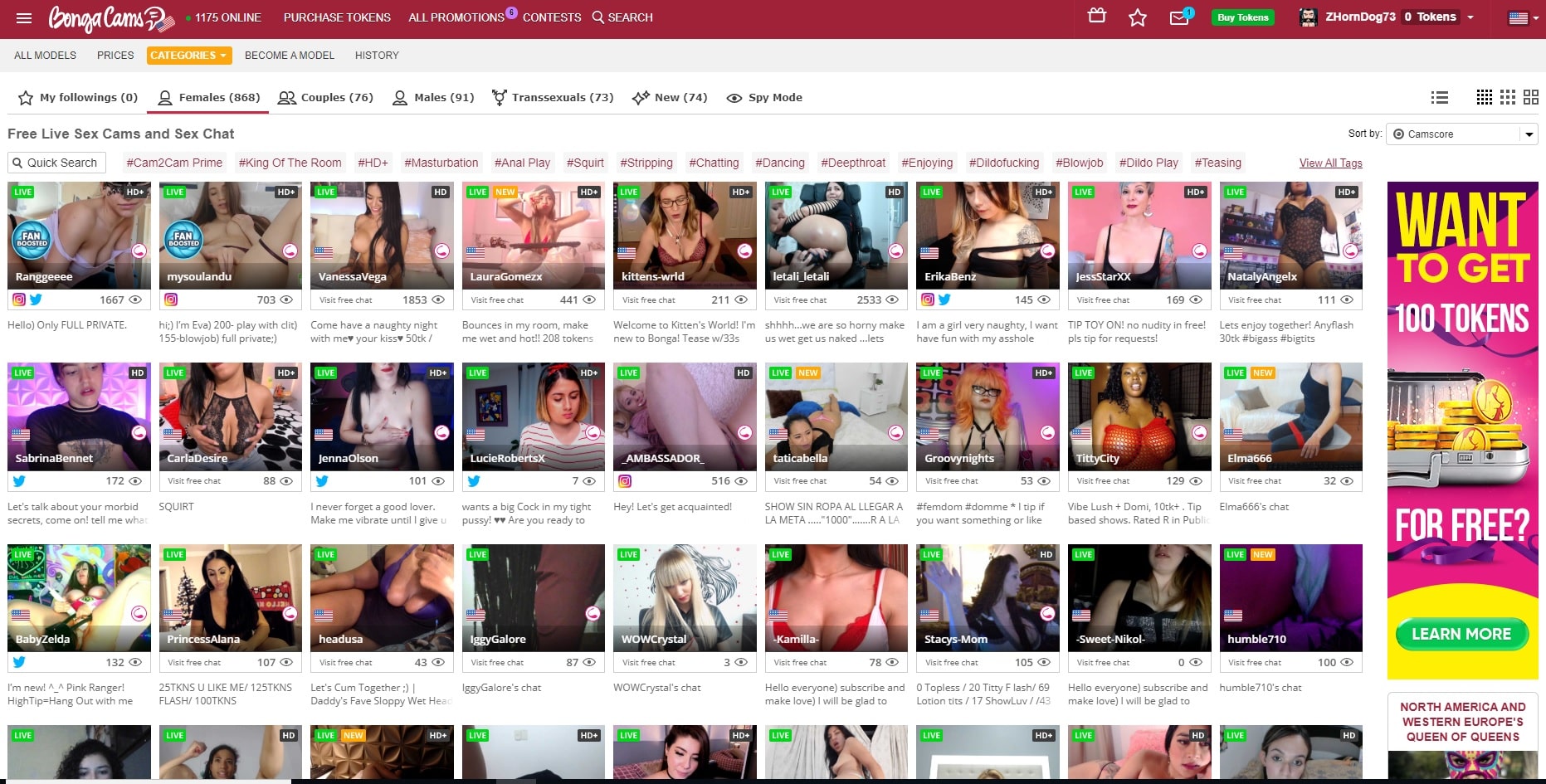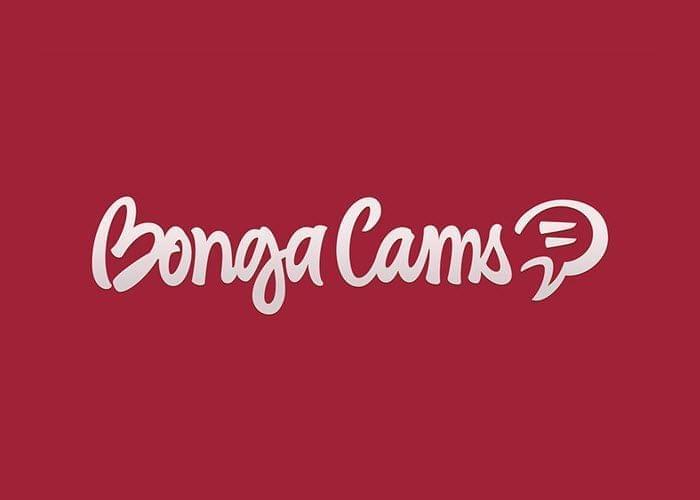 On en.bongacams.com, you're first greeted with an offer of bonus tokens. They're trying to get you to buy buy buy. Click "remind me later" to view the site. Every few minutes, you'll get a new prompt urging you to buy tokens at some level.
There are 867 women on Bonga Cams as I write this on a Monday afternoon. Roughly half of them are European. Each cam room has a wide video display (13″ x 7.5″) and a smallchat box. Below, you'll see a mini-bio of the model. As you scroll down, the cam window pops out and sticks to the bottom of the screen. That way, you won't miss anything as you take a glance at the other girls online.
The constant token prompts are annoying. If you haven't gotten into crypto currency, you might feel alienated by the way Bonga Cams constantly hawks it. Some of the women here could easily rate high on Streamate; others look like refugees Southern Charms.
Cons
Overloaded page layout

Models of mixed quality

Constant token ads
Jerkmate
The Questionnaire Cam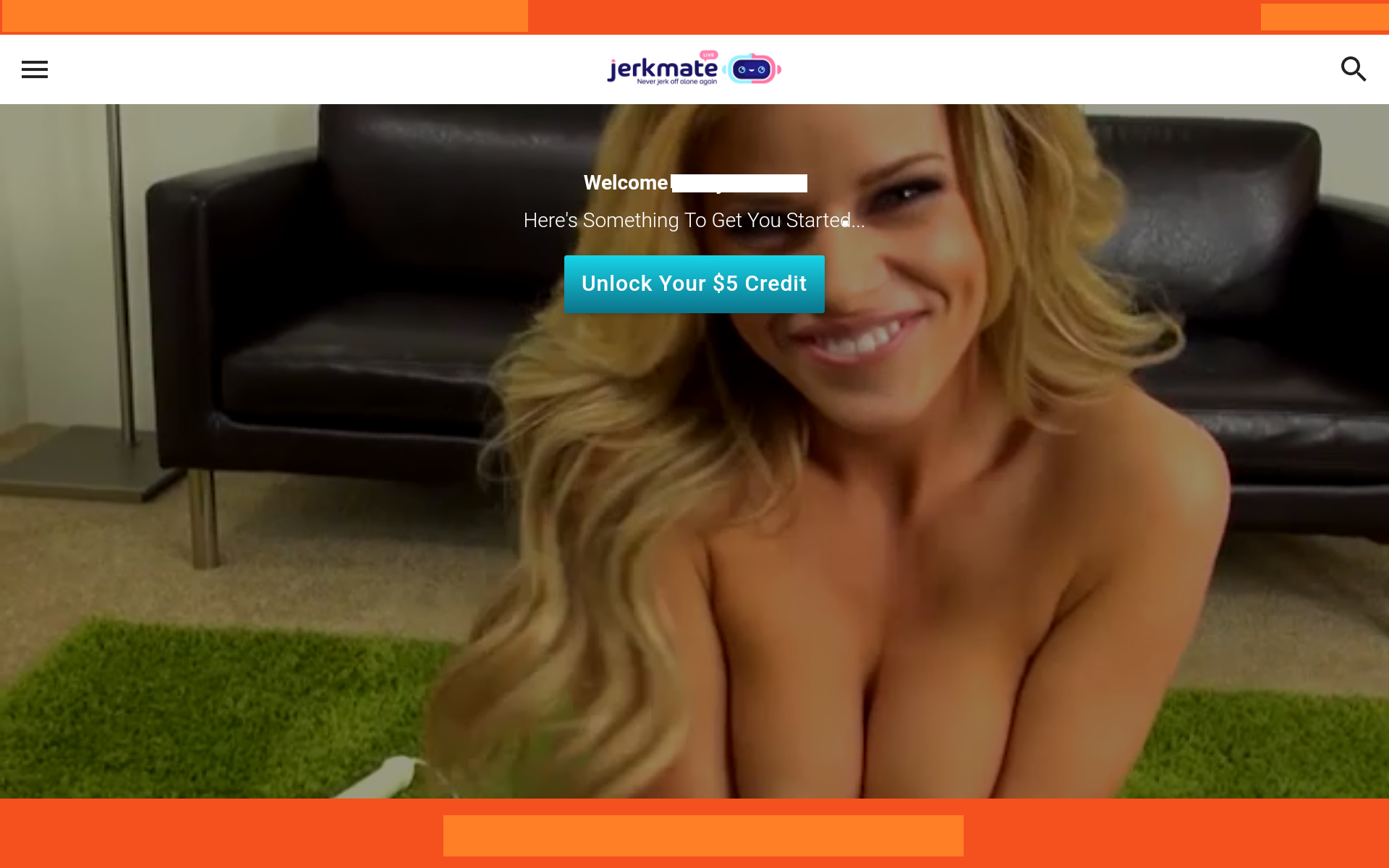 The first time you enter Jerkmate.com, a prompt will appear that asks you to specify what you're looking for. It gives you four options: women, men, trans, and couples. The moment I click women, a random archive cam appears next to a question about my age range. I'm then asked about my preferred ethnicity and hair color. They don't give an option for all, but you can press "skip."
Each preview cam plays for about 30 seconds. Then, an aqua "continue" button appears over the player. This takes you to the signup page. For a free account on Jerkmate, you can do the usual signup steps or login through your Google account.
The upfront sequence of questions was annoying. They repeat every time you return to the front page. Personally, I like cam sites where I can view tables of models and click those I fancy. On Jerkmate, the displays and previews are limited and confining. Steamate wins this comparison hands down.
Pros
Google sign-in option

Lots of big breasts

Neat layout
Cons
Limited display

Constant questions

Small talent pool
Porn Hub Live
Life Size Webcam Sex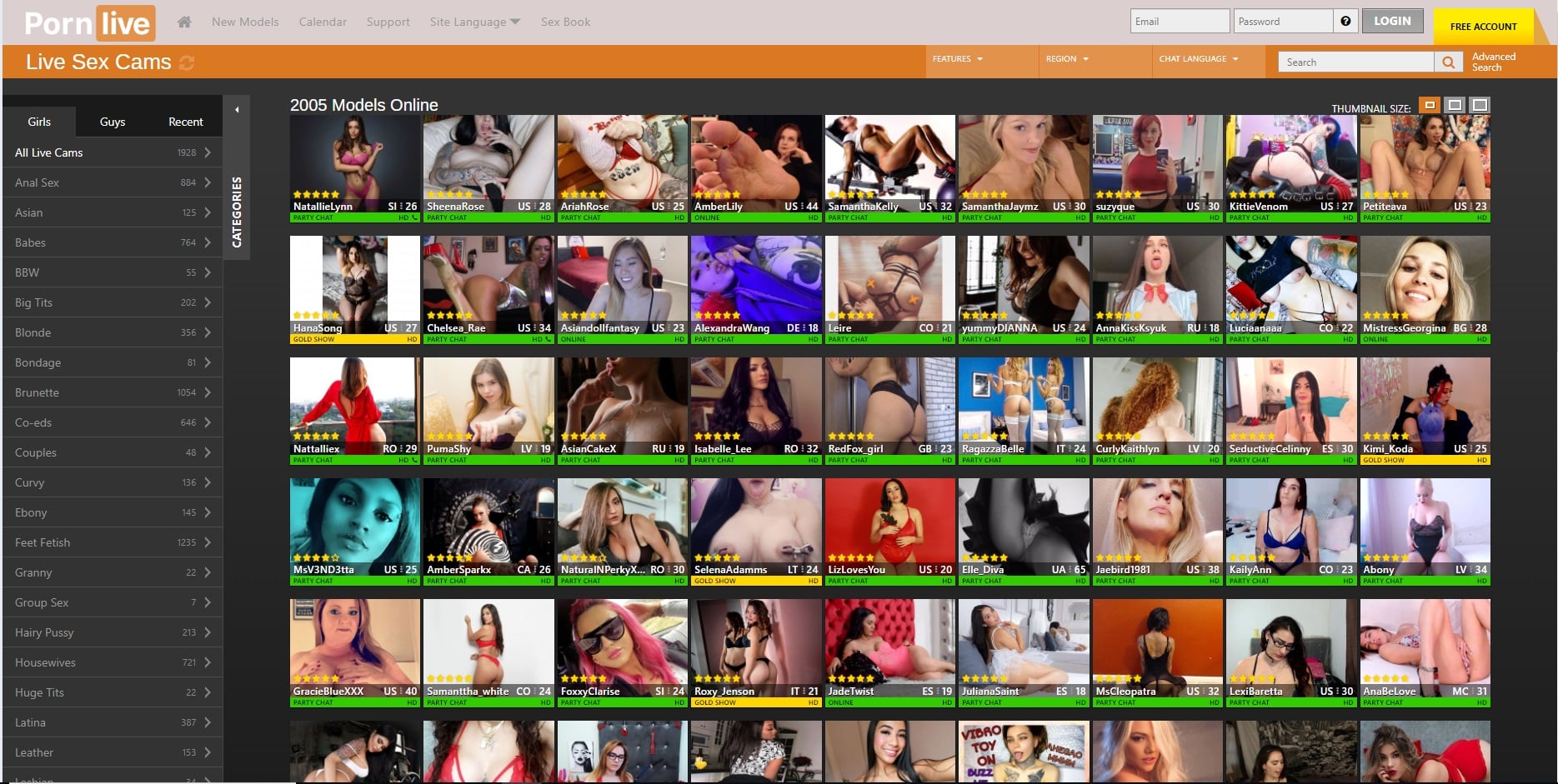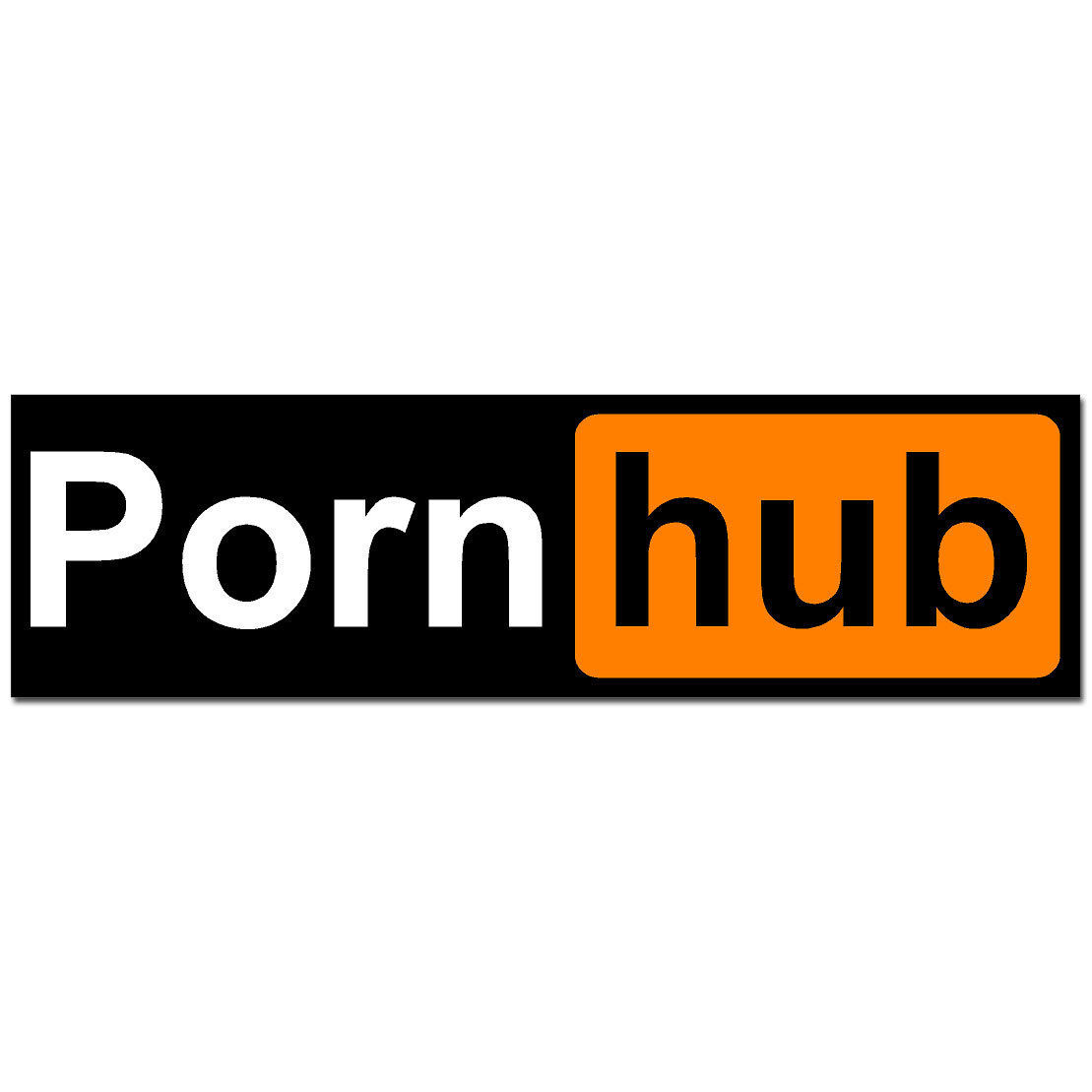 Highlights & Features
Premium website

best live cam girls
On pornlive.com (there's no "hub" in the URL) you won't see icons, avatars or search filters when you first come to the site. Instead, a zoomed-in video loop consumes your browser screen. It shows some of their hottest cam models grabbing their breasts.
Porn Hub Live is second only to Live Jasmin in the hotness quotient. You can also change the thumbnail size and row count to see up to 100 models per page. On the left, you'll see a long list of search filters. The cam windows on pornlive.com are large by default (16′ x 9″). Each cam has a narrow chat box to the right and a bio tab underneath.
Overall, the quality of women on Porn Hub Live is up to par with Streamate and just below Live Jasmin. The layout is identical between all three sites, as is the video size. If you like Streamate, you'll like Porn Hub Live. The only real difference is the darker background.
Pros
Easy layout

Hot and average models

Similar to Streamate
Im Live
Bare Bones Live Sex Site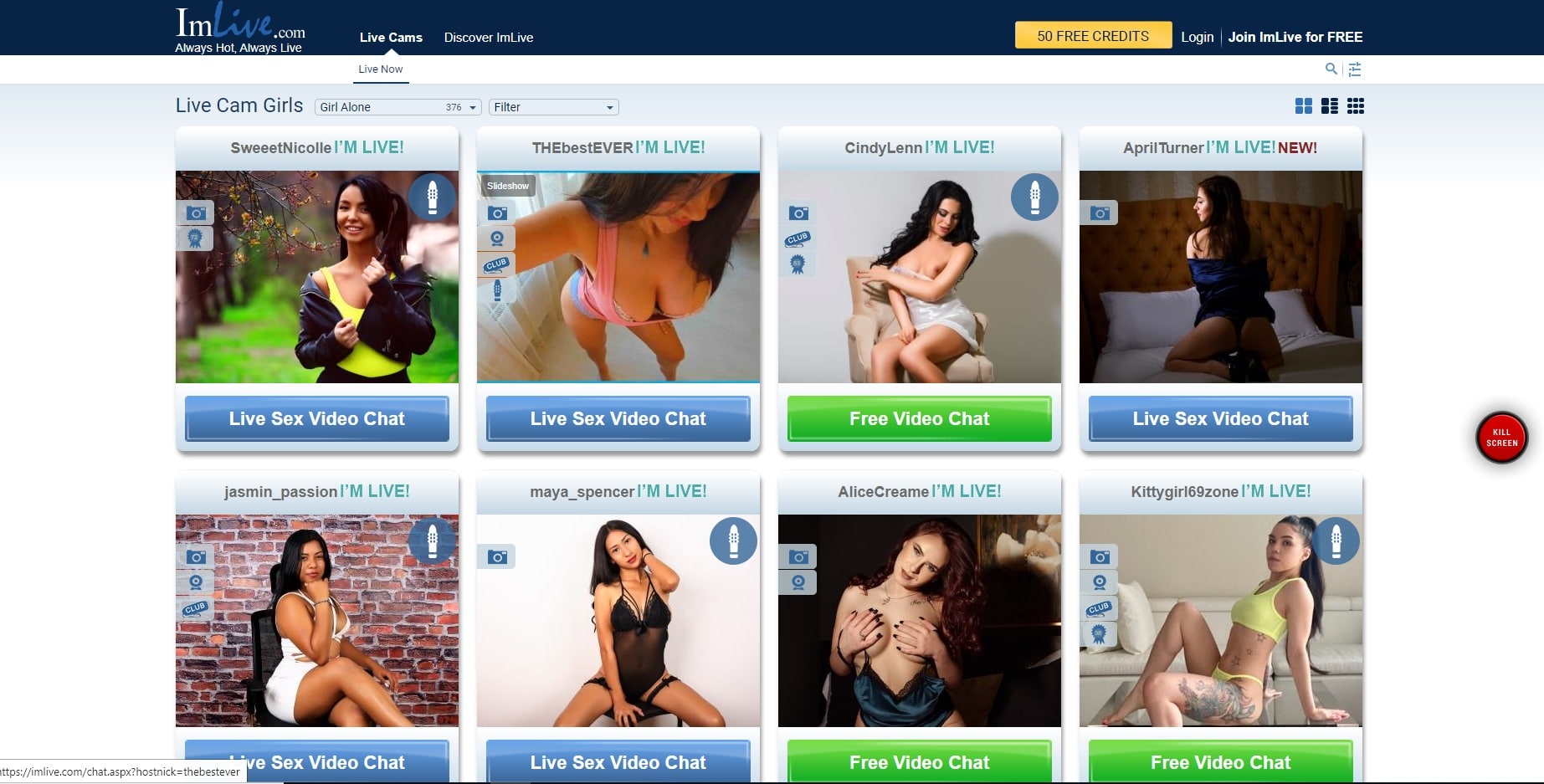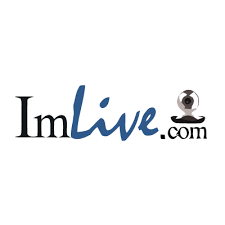 ImLive.com tries to get you to join the moment you first enter the site. A prompt appears that says "join free and get 50 bonus credits." If you want to view the site first (of course you do), click the X to kill that prompt.
The girls here offer one of three types of cams: Free Video Chat (green), Live Sex Video Chat (blue), and Candy Chat (red). If she's online, the words "I'm Live" flash beside her screen name. If she's green, you can view her preview cam. If she's blue, you'll have to pay to see her.
I'm Live tries to be a simpler cam site alternative to Streamate, but there's too much missing. Its features are scant and you can only preview certain models. The design and feel is not very erotic. Despite this, some of those green girls are worth a glance.
Pros
Big videos

Different cam levels

Good MILF selection
Are the Webcam Sex Sites Like Streamate Better?
Streamate is popular because it has optimal features and name recognition. That said, these other cam sites like Streamate could give it a run for its money if more people learn about them. If you're looking for something similar to Streamate with a different background, try Live Jasmin or Porn Hub Live. The layouts are similar and the girls are mostly porn star quality.
If you're looking for a simpler site layout with ordinary girls and couples, try Chaturbate. Both have tons of site features that are easy to understand. They're also quite welcoming to average people. If you're really into Euro girls and tokens, check out Bonga Cams. Its layout is similar to Chaturbate.
Of all the sites like Streamate, the one most likely to overtake it is Live Jasmin. The layout is clear, the women are beyond hot, and the photo and video quality is second to none.
> List of Live Cam Sites that Accept PayPal to Buy Credits