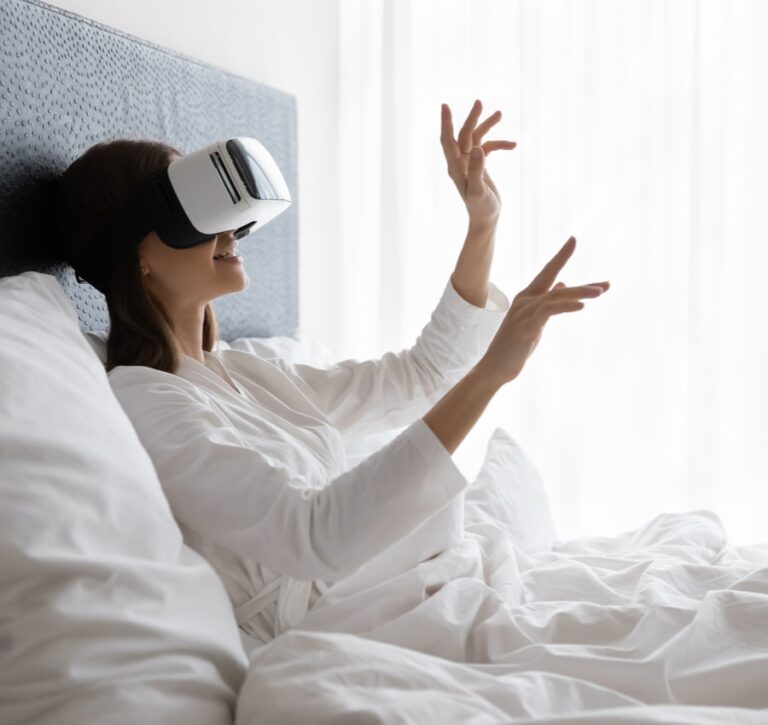 Augmented reality is one of the latest innovations in entertainment wherein you, the user, could feel the most immersive experience by bringing your fantasies to the real world via a pair of VR (virtual reality) goggles.
And nothing says entertainment better than having a 3D holo girlfriend right in front of you, willing to fulfill your sick, perverted needs, be it having an augmented reality Rusty Trombone or a virtual reality porn Dutch Oven. You sexy little creep, you!
So, thank the porn industry, because adult entertainment just got better! And we're about to show you which the best AR sites are out there!
VR Bangers
A Virtual Reality Porn Site with First-World Production Values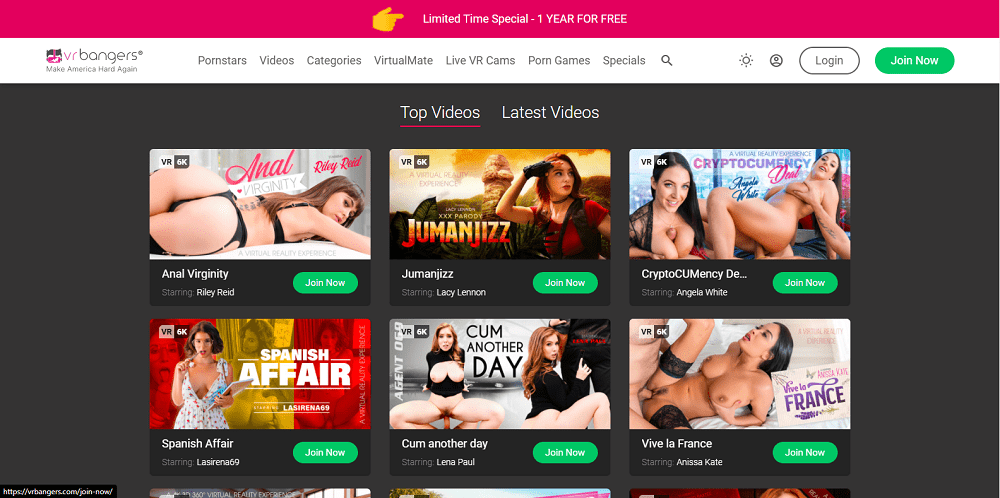 Highlights & Features
This AR site has a top-notch porn star roster.

It has a LIVE VR cams section.

There's a VR porn game category for additional variety.

Features 8K graphics.

A Virtual Mate feature allows you to create your own holo girlfriend.

Has a wide selection of porn categories, all in Augmented Reality.

Lifetime membership option is available.
VR Bangers is definitely a porn site that you'd find to be the culmination of technological advancement in AR porn. Sure, it's one thing for a VR porn spot to have any basic bitch and call them your very own 3D holo girlfriend.
But it's a whole other VR porn game when it puts you in totally top-notch porn parodies that look like it's happening in the real world, because that's exactly what VR Bangers has to offer.
Don't get it twisted, though: this site is more than just your usual porn parodies, as they have original VR porn scenarios here as well.
Pros
Features some of the best performers in the porn industry.

Fully immersive experience is just a membership away.

Site has great variety when it comes to their featured products.

High-quality production values on all VR porn videos.
Cons
Base membership fee is a bit pricey.

Requires really fast internet connection if you want the full AR porn experience.

No trial membership option available.
Naughty Americas Real Girls Now
AR/VR Strip Club in Full Effect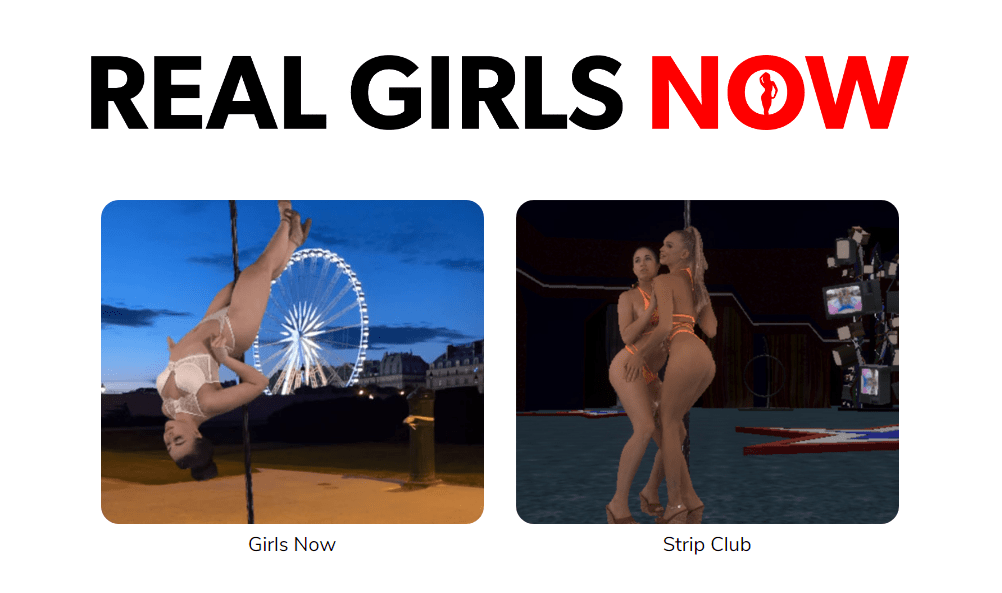 Highlights & Features
Porn video streaming available

Striptease of your favorite pornstars

Audio on and off buttons

Rotate and switch positions button

Random porn videos play in the background while you're trying to enjoy the striptease show

Male and female striptease

Available for mobile device and VR headsets
Real Girls Now is a Naughty America's newest brainchild. My chuckle meter measured off the Richter Scale because I have never saw a striptease on Venice Beach or butt-ass-naked lady twerking on top of a bridge above rush hour traffic on the California 1 Freeway.
Where is the police when you need em'!?
The image/video quality is meh; it could be better. Almost looks like someone pasted a green-screen video of a stripper on top of a video of the Santa Monica environment. Any basic editor can copy and paste.
Another headache is there are only two sections. Additionally, you can't watch the Real Girls section without a mobile device. The positive side of that is Naughty America offers a VR striptease experience for those who have mobile phones & VR headsets. That's a rare benefit compared to most VR porn sites. Shiittt, I can't think of a VR porn site that has that type of versatility!
Good job!
These AR videos got a little something for everyone. With that said, women and gay men can have their cakes and eat em' too! Naughty America's Real Girls Now offer male striptease streams from a female POV. So you can watch Johnny Castle shake his wee wee, turn it around, dance his ass off, and then go down!
I need to admit something, though; the StripClub office where you are sitting and watching all of these famous pornstar performers (like Misty Stone, Vanessa Cage) looks like a creepy run-down movie theater or an empty vintage Wrestlemania office. But the stripper looks lifelike. You can lean in and watch her body more closely as she performs. Even rotate and change the angle to your desired position. I loveee that part of the experience!
I can enjoy these striptease streams after eating some pizza and drinking a beer. 
Another good thing about Real Girls Now is the pricing. You don't need to pay a ton of money or even risk driving home drunk and getting a ticket when visiting this digital strip club. Stripping can be enjoyed in the comfort of your home for only a couple of dollars for a few days or up to $70 for the year. 
Better than wasting money at the strip club and getting roasted for having a beer belly!
Pros
Naughty America spent a lot of time and money improving the VR/AR experience for its users (it shows they care about your ass!)

Easy to login - the system automatically saves your info for next time you log on

Striptease environment changes often according to the video you click on

Gives the feeling of 'hanging out' at the strip club

Affordable membership pass
Cons
Some of the digital meshing looks sloppy

Can't load the 'Girls Now' section without downloading supporting browsers: Google Chrome + Android and Mozilla WebXR + iOS

A screen says my internet connection is slow when it's super fast

Can't fully immerse or full screen the streaming videos

Using Real Girls Now on a laptop can only take you so far - you need to fire up that VR headset to discover all the website has to offer
AR Conk
Who Needs a Real-World Girlfriend When You Have a 3D Holo Ho?

Highlights & Features
Available via Android via their AR Conk app.

Augmented reality goggles are optional; you could use your smartphone to access their content.

Currently has one 3D girl in their roster, Nicole.

360-degree view via VR goggles is possible once you're all set up.

No membership fees as of yet, which means you won't have to pay a single cent.
Ever got the feeling where you want to bust a nut but real people from the world of the porn industry just aren't cutting it for you? Well, say goodbye to that, because AR Conk provides you with exclusively virtual reality porn content.
By that, I mean this offers you a 3D-rendered girl that will do anything—and I mean ANYTHING—for you. Seriously, guys and gals, this is augmented reality at its best: it blurs the lines between what's on your virtual goggles and the world, and you're going to love it.
Want your 3D model to dance around before you stick your dick in her non-corporeal fuck hole? Or how about if she rubs your thighs first? This site can do it. And, man, it makes me proud how far the adult entertainment industry has gotten these days!
Pros
It's free of charge (at least for now)!

A true innovation in the adult entertainment industry.

Smartphone or VR goggle option is great.
Cons
3D rendering is not yet perfect.

All in all, the program is still in its beta stage.

Only features one 3D model.

Not available on Apple's iOS yet.
My AR Girls
Augmented Reality, Wherever You Are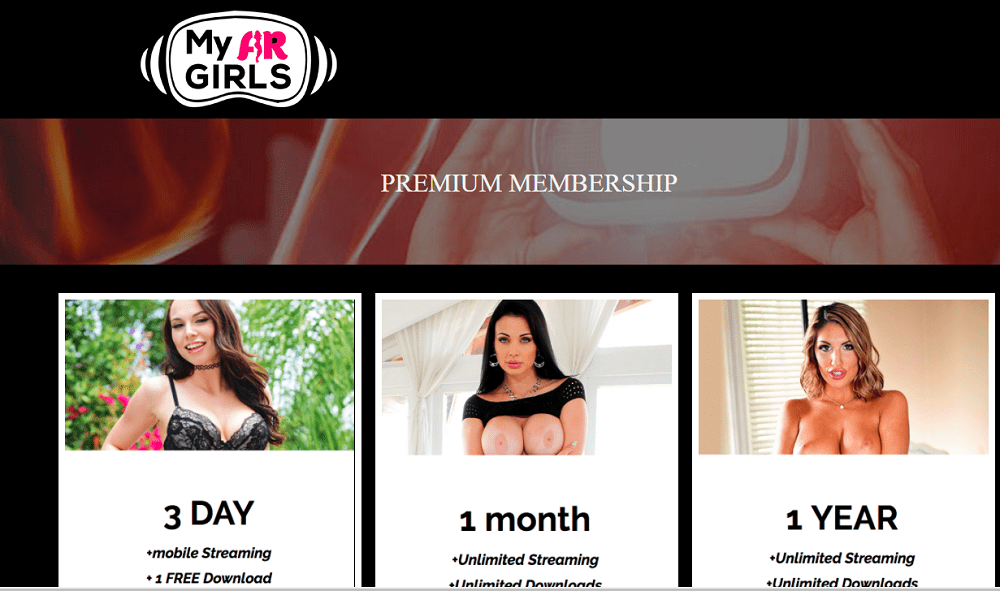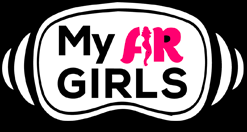 Highlights & Features
Primarily caters to AR porn viewers.

Has a growing number of performers.

A VR section is also accessible.

Offers various membership tiers.

They even have a store to help you grab your gear.
My AR Girls might appear like a site that gives you typical content, but just in VR porn.
However, that's a pretty gross understatement, because despite its rather simplistic and straightforward approach, this site has a lot going for it.
For starters, it primarily offers AR porn, which means you're getting a more immersive experience than other sites that just provide virtual reality content (you know, the kind that just gives you a 360-degree view).
On My AR Girls, the pre-recorded porn models come—and in more ways than one, at that— with you anywhere you go. And the best part? It's all in HD.
Pros
Features mostly newcomer porn stars

HD quality AR content

Very affordable membership rates
Cons
Very limited number of models for now.

No free trial.

AR videos are sometimes not to scale visually
3D Holo Girlfriend
The Best AR Girls that Make You Forget Reality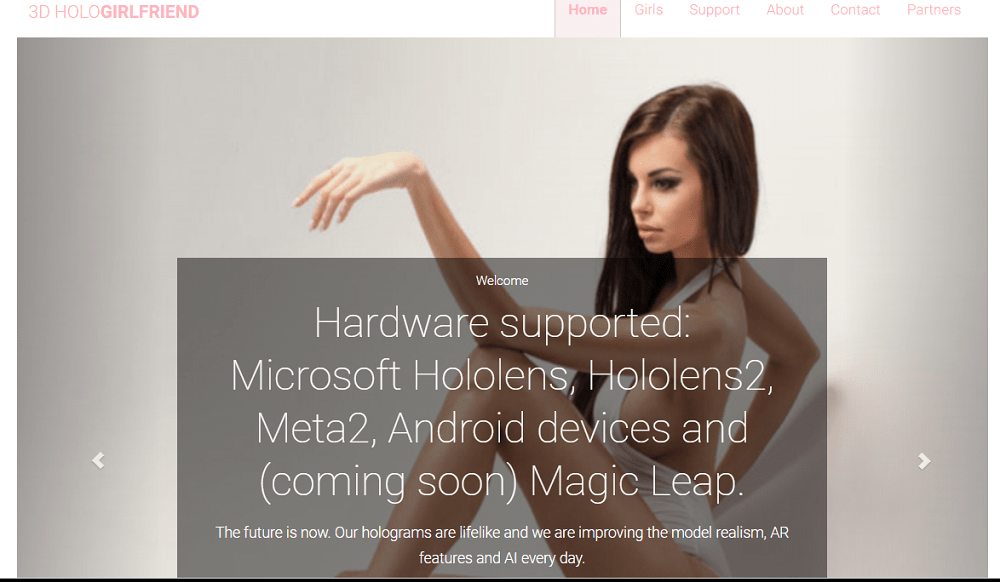 Highlights & Features
Fully 3D augmented reality experience.

Some of the best 3D models when it comes to rendering

Each 3D model has a fictional biography to further detach you from the world and immerse yourself in this reality

Currently exclusive to Android users.

Requires a number of gadgets (HoloLens, Meta2, etc.) to access.
3D Holo Girlfriend is just that: this is a site that gives you fully rendered, 3D animated sluts that will perform to your heart's desire.
And what makes this stand out is that this is a fully realized site, complete with a stable of fictional girls for you to pleasure yourself with.
Pros
Great 3D rendering

Nice selection of 3D porn models

Has a very responsive support team
Cons
Not available for iOS

Requires multiple gadgets to access

Too much work just to get your rocks off
Cama Sutra Industries
The Best Augmented Reality Porn Featuring the Best Porn Stars in the Industry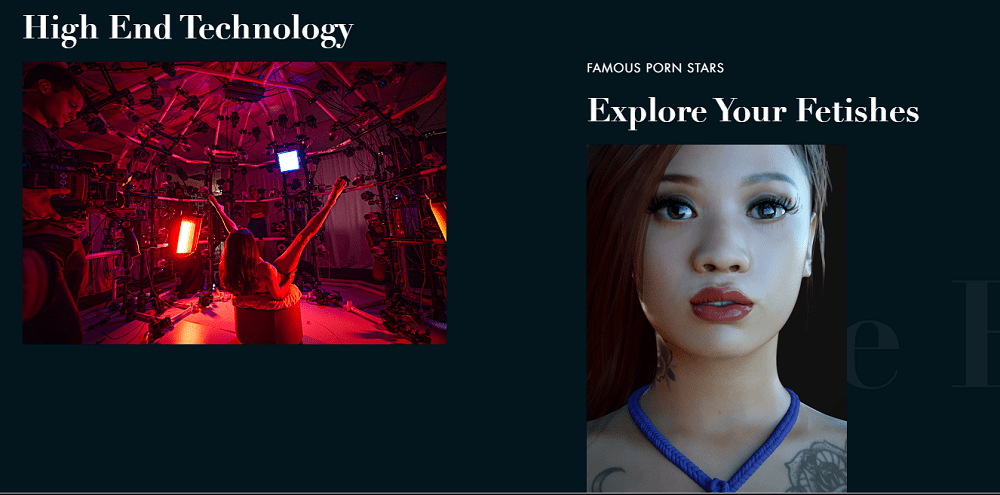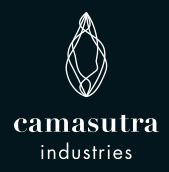 Highlights & Features
Top-notch 3D-rendered porn stars

Motion-captured models that move fluidly

Fully interactive and immersive porn experience

Features a stellar roster of established pros like April O'Neil

Currently has four interactive AR porn movies
What do you get when you render the likes of Casey Calvert or Honey Gold into 3D and throw them in AR? Why, you get the some of the nicest AR porn experiences courtesy of Cama Sutra industries, that's what!
Pros
The absolute best when it comes to 3D modelling in porn

The most interactive AR movies are here

A nice stable of porn stars
Cons
Site provides very little guidance on set-up

Only 4 interactive movies available as of now

Some of their models are still in development
Waifu AR
Augmented Reality with an Anime Twist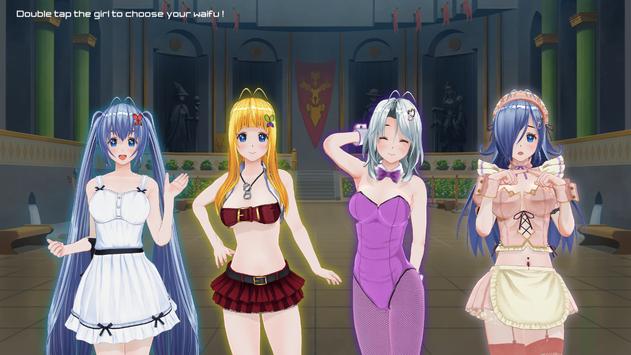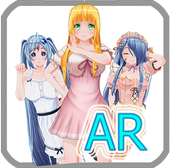 Highlights & Features
Features cel-shaded 3D models

Exclusively caters to fans of anime stylized porn models

Available for Android users via their app

No membership fees required

Site charges per animation
For anime and manga fans out there, immerse yourselves in the best pervy experience without looking like a total dweeb with Waifu AR. Simply put, this is everything you'd expect from an AR site, but the girls are done in anime!
Pros
Using anime here is refreshing.

The 3D models' motions are fluid.

Free to download
Cons
Anime style is an acquired taste

Tends to get pricey if you want more animations

Not available for Apple product users
GreenScreen AR
Not Your Average AR Porn!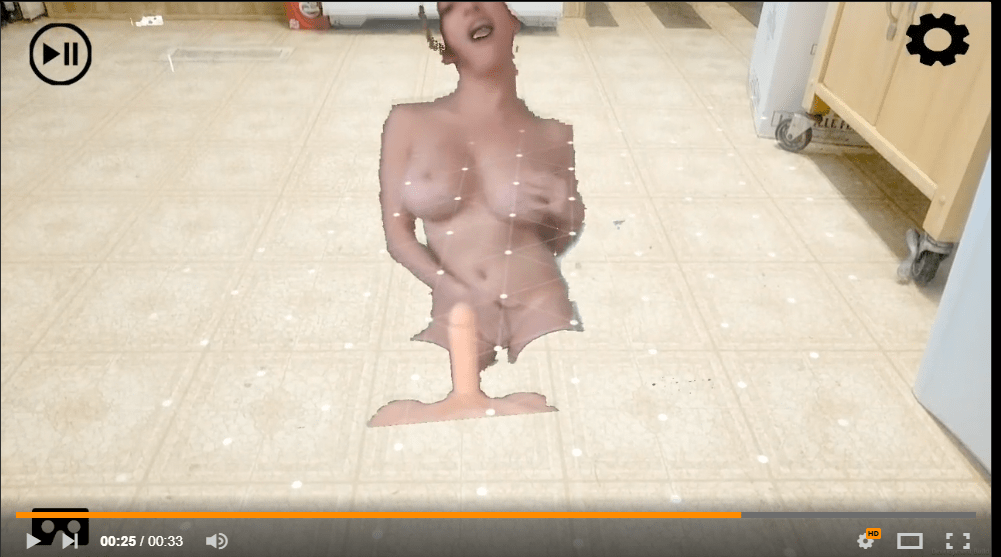 Highlights & Features
Converts regular porn videos to AR porn

Has a sprite gauge to let you determine how immersive the experience is.

Free to use

Allows multiple conversion sources from local drive

Converts online videos via URL
GreenScreen AR isn't exactly a site you visit, it's more of an app that lets you convert regular porn vids and turn them into AR ones. As such, you'r going to have some hefty perverted power in your hands should you decide to go with GreenScreen!
Cons
Converted videos are not HD

AR converter gets glitchy at times

Not as immersive as other sites
What is Augmented Reality?
Augmented Reality, or AR, is a new technology that allows users to transport rendered images and videos into their own environment, which makes for a very interactive and immersive experience. This is done via the use of AR headsets, such as the Apple Goggles, the HoloLens, or the Oculus AR headset.
How to Use AR?
You're going to need, of course, the aforementioned AR goggles which you could purchase online or from your local appliance and tech stores. Then, you're going to need some AR software, which you could download from sources like Google. Finally, there are the AR apps and sites themselves that provide you with the content you could interact with and enjoy.
Does AR Feel Real?
It's as close to the real thing as you could get right now, without actually doing things for real! AR apps and programs bring the content to your environment and not the other way around, and allows you to interact with it.
Conclusion
The sites I listed here are currently some of the best the industry has to offer. That said, of course it's more than likely that we'll get to see more and more of these augmented reality porn sites in the future.
And with that, I'm excited to see what's next when it comes to getting the most interactive porn experience possible. The future is bright indeed, you filthy pervs!
So, how do you make real things better? Augment it!
> VR Bangers Review – A Virtual Reality Pleasure Portal