Everyone (and their mother!) is getting into BDSM nowadays. Which is great, don't get us wrong here—we're not gatekeeping.
There's enough BDSM to go around.
But the old 'it's all fun and games until someone gets hurt' has never rung truer than when it comes to BDSM.
That's why you need to know your BDSM sex toys and how to use them properly. Besides, bondage gear is sooo much more than just whips and chains, and you don't want to be missing out on any pleasure (or pain).
So, here's a little guide to bondage gear and the best BDSM sex toys you'll wish you tried sooner.
What Are BDSM Sex Toys?
Alright, newbies, first things first—let's talk a little about what kind of BDSM toys there are and what they're used for.
As we said, BDSM play is not just about whips and chains. There's a lot of that in all kinds, but there's much more.
The best way to break the types of BDSM toys is as follows:
Sensation play
Bondage play
Impact play
Edging
Extreme BDSM toys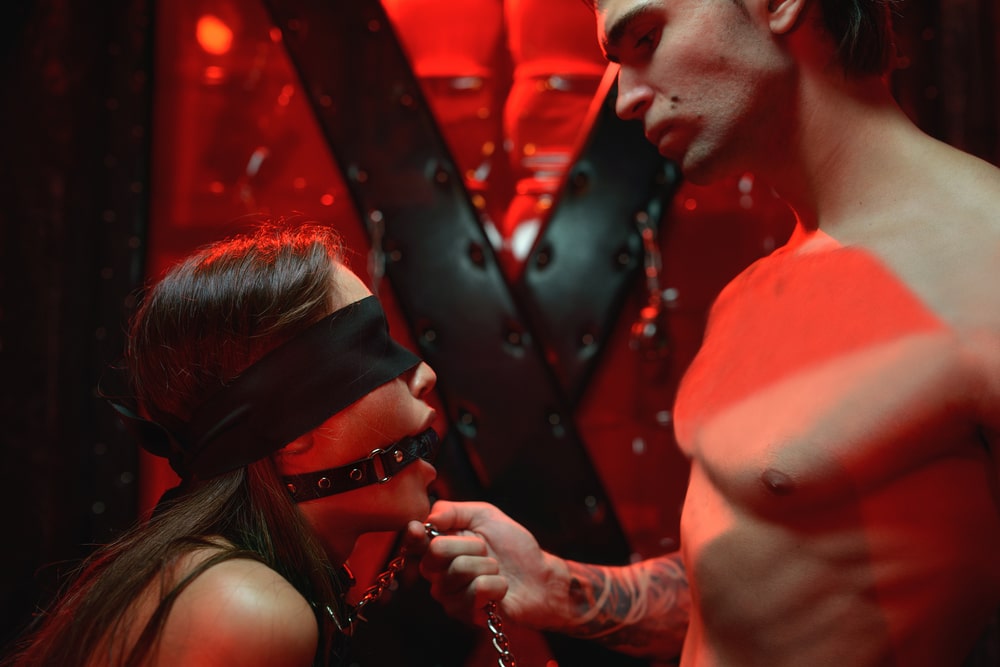 1. Sensation Play
Before you get to dungeons, paddles, and pain-play in general—or if you're not sure you're ready to take it that far—there's this thing called sensation play.
The word itself—sensation play—refers to foreplay that engages the senses.
Still confused? That's because it's an umbrella term that can mean a whole lot of things, as there are different senses. After all, pain is a sense, too.
So are vision, smell, sound, taste, and touch.
The whole point is to up a certain sense or deprive you of one sense to highlight the others or for pleasure.
Here are some examples of bondage gear for sensory play and how you can use them:
Blindfolds – Blindfolds are what most folks associate with BDSM sensation play. They remove the sub's sense of vision, sharpening their other senses and making doms feel more power over the submissive.
Feathers – Feathers are used to caress the skin and engage the "touch" senses that are crucial. They give that little gentle before the rough, and the combination of both is what S&M is all about.
Whipped cream – Who doesn't like whipped cream? Most of us already have it in the fridge, and it can be used as sweet sensory play to engage the taste buds.
Ice cubes – Nothing says sensory play with touch senses like putting ice cubes on the body. You can also caress the lips and mouth with them. Combine ice play with heat play for extra stimulation.
Wax candles – When we say heat play, we think of wax candles. They're a popular part of sensory play, and now there are special BDSM candles that won't leave your skin burnt or red after play—we recommend using them!
Lingerie and costumes – We all know men are visual creatures. That's where sexy costumes ladies can wear come into play. Special BDSM-themed costumes that make doms scarier are also a thing.
2. Bondage Sex Toys
There's no bondage play without bondage gear. Of course, you don't have to be into bondage to be part of the BDSM community—there's still that S&M part of it.
But those that are into bondage will need their bondage gear.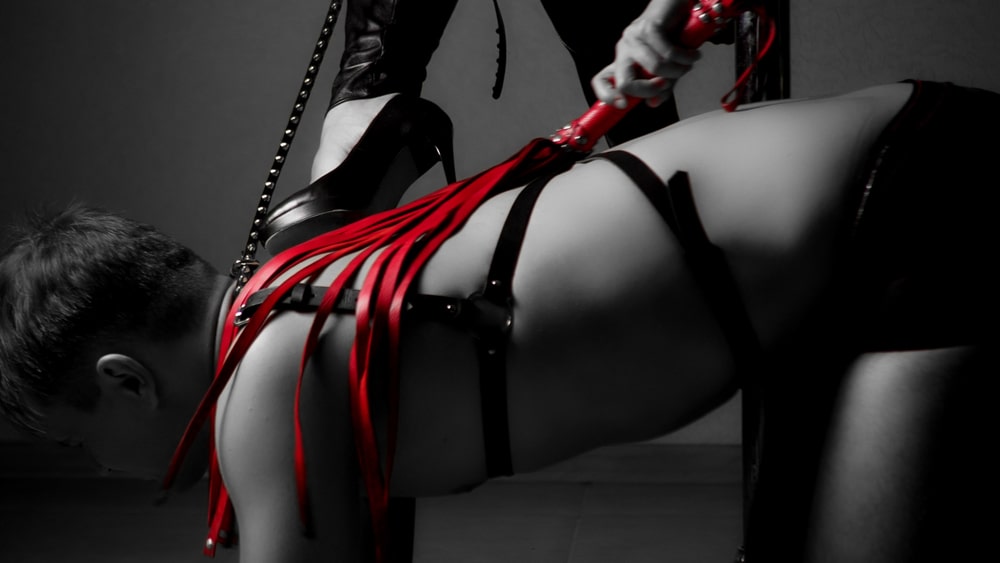 Bondage is all about restraints, and there are all kinds of restraints you can use and all kinds of bondage positions. Here are the most popular bondage sex toys:
Handcuffs
Belts
Rope
Chokers
Chains
Restraints
Light, fabric restraints
You can use bondage sex toys in all kinds of ways. Here are the most common types of bondage play:
Restrictive bondage – This type of bondage play is all about restraining your partner and preventing them from escaping the pleasure or pain you're about to give them. The most commonly used bondage sex toys are cuffs, ropes, and chains.
Shibari – Also known as Kinbaku, Shibari comes from Japan. It's more showy than it's about pain or restraining. The bondage sex toys used for Shibari are soft bindings in all kinds of shapes and colors.
Chastity bondage – It's kinda like chastity belts used to prevent folks (usually women) from having sex in medieval times. Only now, BDSM lovers use cock rings and cages for men and all kinds of bondage sex toys for women to 'prevent' them from pleasure.
Predicament bondage – This type of bondage is for the experienced only. It aims to make the submissive uncomfortable and puts a lot of pressure on the body. Predicament bondage is used as a form of punishment or training.
Torture bondage – Speaking of the experienced, torture bondage is for the most seasoned ones. Bondage sex toys usually used are ropes to tie the submissive and other bondage gear to inflict pain.
3. Impact Play
Impact play is what most people think of when they think of BDSM. As the word impact suggests, it's all about contact and force.
That means that one person (usually the sub) is receiving impact.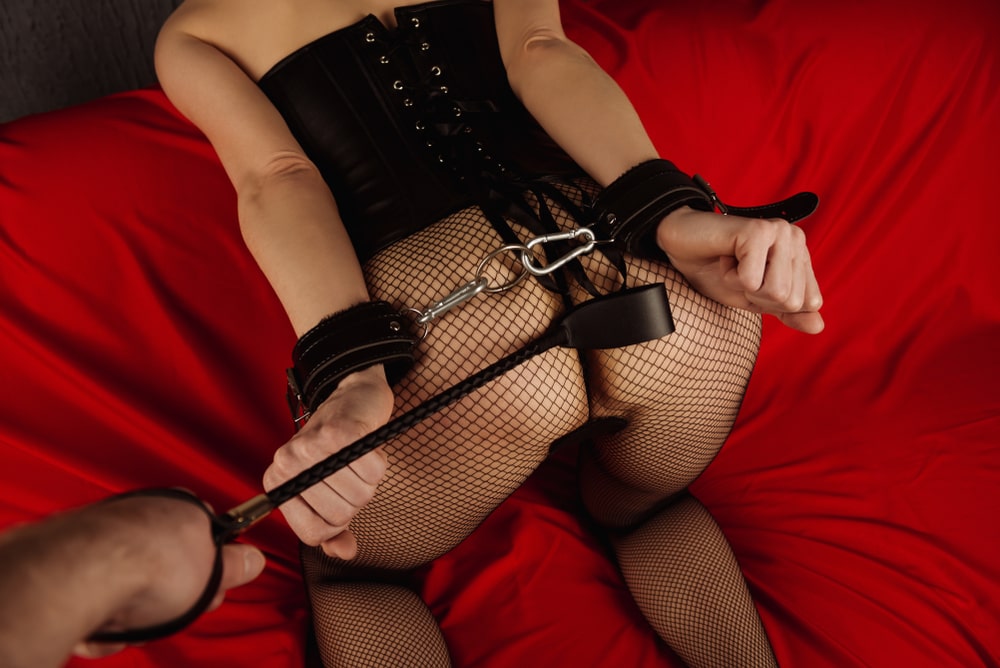 There are different types and levels of impact, of course. Here are the most popular ones:
Slapping – And we don't just mean on the face. Slapping is any hand spanking that goes anywhere outside the butt. Thighs, breasts, pubic mound—it all counts as slapping.
Spanking – Spanking is what we all think of when we think of impact play. You can use your hand, or you can use BDSM sex toys like a paddle, belt, or slapper.
Punching – Experienced BDSM enjoyers also love light punching. And they know where they can and can't punch. Most punching is done on the breasts or butt.
Kicking – Light kicking on the ball sack, vagina, or butt is also popular. You don't need BDSM toys for this—you've got your feet.
Flogging – Flogging is the impact made by a flogger—one of the most popular BDSM sex toys. You can hit the buttocks, upper thighs, or lower back.
Whipping – Whipping is the impact play for experienced BDSM players. You need to know where to hit and where not to, to avoid serious injuries. The bondage gear you need is the whip.
The most important thing with impact play is knowing the areas you can and can't hit, good communication, and the safe word. Aftercare is a crucial part of impact play, too.
When it comes to BDSM sex toys for impact play, there are:
Paddles
Whips
Floggers
Belts
Miscellaneous objects
4. Edging
Edging is the practice of denying your partner the much-wanted orgasm, whether as a power play, for punishment, torture, or for prolonged pleasure later.
The key is to stimulate the partner and bring them to the edge of orgasm but not allow them to actually come.
The most popular BDSM sex toys for edging are wand massagers, which can be used for both penis and clitoral edging.
5. Extreme BDSM Toys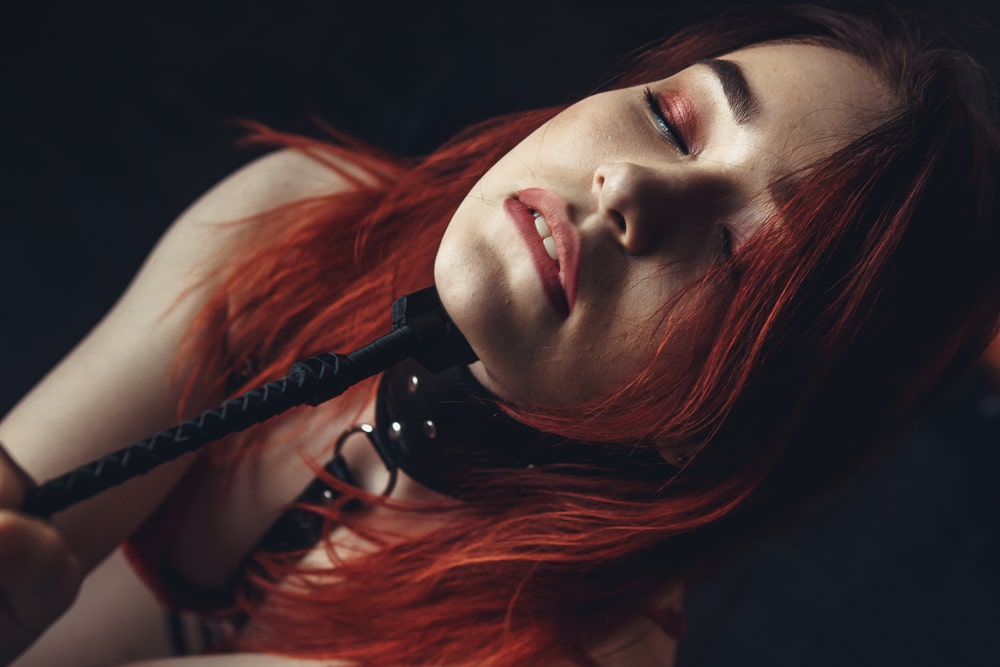 Then there is the BDSM furniture and the extreme BDSM sex toys for the most experienced and trained ones. These include:
Monster dildos & fisting devices – When a sub is well trained and the usual BDSM toys just don't cut it, they will want bigger and better. That's where ridiculously huge dildos and fisting devices come into play.
Suction BDSM toys – There are all kinds of suction BDSM toys—for nipples, the clitoris, and testicles. These are for well-trained submissives who have a high tolerance for pain.
CBT toys – CBT is short for cock-and-ball torture. The most common BDSM sex toys are penis cages, urethra sticks, electric cock rings, and ball stretchers.
E-stim – E-stim or erotic electrostimulation, which is running mild electric shocks through erogenous zones for the purpose of sexual gratification. There are different kinds of electric BDSM toys you can use like wands, cock loops, penis plugs, and electro-pads.
Listen, these extreme BDSM sex toys are called extreme for a reason. Since you're a rookie, you should get anywhere near them.
But if they tickle your pickle, worry not—there will come a time for them.
Until then, let's go over the best bondage gear for beginners you could use to start your BDSM journey and get ready for the big guns.
First Look at Our Recommended BDSM Sex Toys
1. Lovense Domi 2 – Best BDSM Sex Toy Overall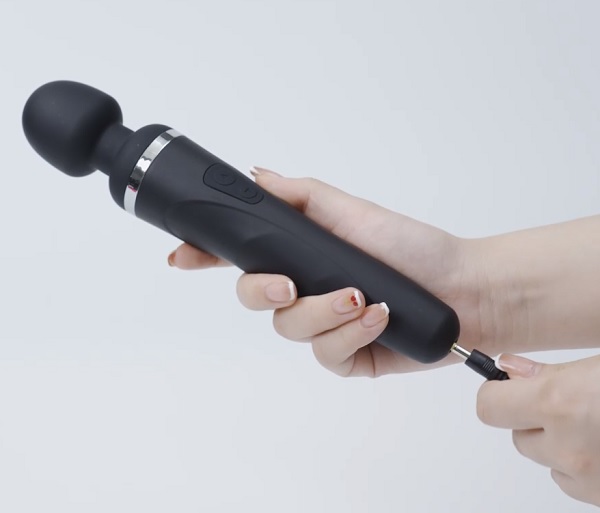 Price
Now $99 (regular price $199)
Top Features
Powerful vibrations
Long battery life (5 to 6 hours)
Remote control via the app
Lovense Domi 2 is not only the best BDSM toy for beginners but also one of the best sex toys out there.
This small but mighty wand massager has deep and rumbly vibrations that can give both men and women those toe-curling orgasms we all know and want.
Those can be hands-free, too—Domi 2 can be remote-controlled via the Lovense app.
That means long-distance couples can use Domi 2, too, and be in charge of their partner's pleasure remotely.
The best part?
Domi 2 has 3x longer battery life than OG Domi, and it's one of the BDSM toys with the longest battery life—up to 6 hours. That's A LOT.
You can use it for edging, where those 5-6 hours of battery life will be enough to drive your partner crazy and beg you to cum.
Domi 2 is not just for women, either—men (or their doms) can use it as a prostate massager in edging sessions.
>>>Get Domi2, one of the best BDSM toys for edging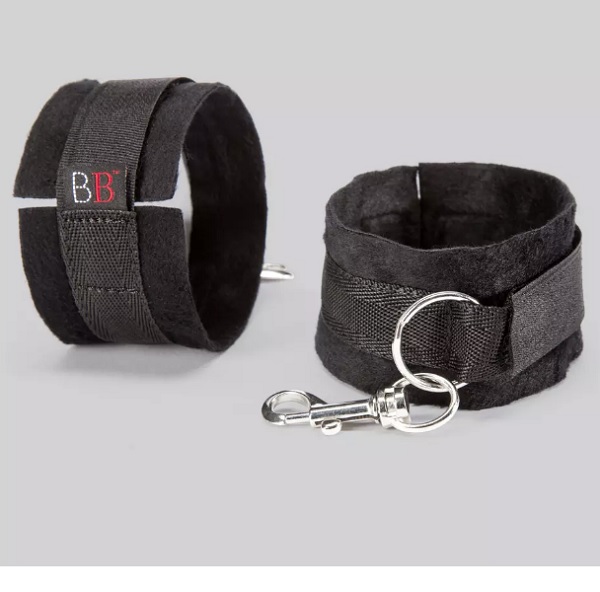 Price
Top Features
Compact but powerful
3 colors: black, white, and red
Goes with any-sized bed
So, you want to get into bondage but don't have space for bigger restraining devices? Don't worry—you don't have to have a dungeon to have a whole lot of pleasure (and pain!).
Bondage Boutique 'Bound to Please' Under Mattress Restraint is the perfect starter restraint.
Why?
Well, first off, it's compact and therefore perfect for all of us who live in small apartments. Or those with roommates you don't want in on your sexy secrets.
It easily fits the first (or last) drawer of your nightstand.
But it's also very powerful—no one's going anywhere when restrained with Bondage Boutique 'Bound to Please' Under Mattress Restraint.
Most importantly, it goes with any-sized bed (up to super king). That means anyone can use it for their bondage play and impact sessions.
>>>Add Bondage Boutique Under Mattress Restraint to your bondage gear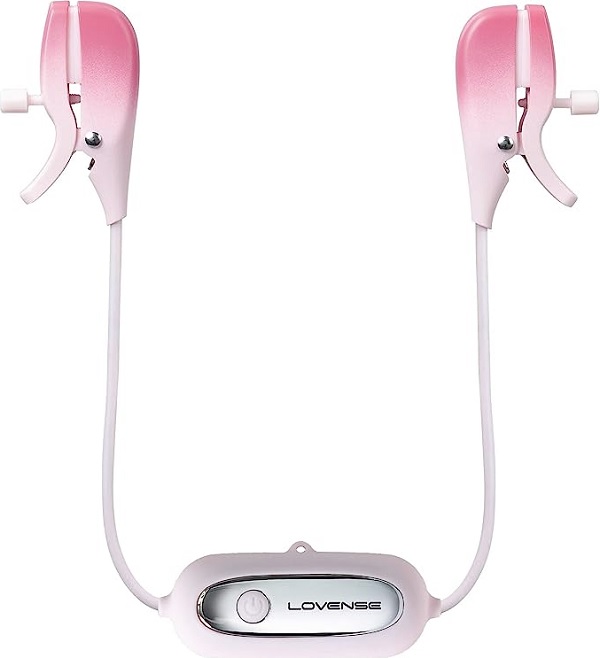 Price
Now $69 (regular price $139)
Top Features
These bad boys vibrate
App-controlled
Pink, because the subs love it
As a dom, you know that sometimes, that little sub deserves some nipple-pinching as a punishment.
Other times, you'll want them uncomfortable. Or you'll just want them to wear the nipple clamps so they'll know who they belong to, even when they're out and about.
That's why Lovense Gemini Vibrating Nipple Clamps is one of the best BDSM sex toys for subs.
These bad boys vibrate, and they have unlimited vibrating patterns. You can control them remotely and decide just how intense vibrations your sub gets.
The best part?
They're wearable, so you two can use them for public play, too. The sub can wear them underneath their clothes, and no one will ever know.
>>>Check Gemini nipples, the best BDSM sex toys for nipple play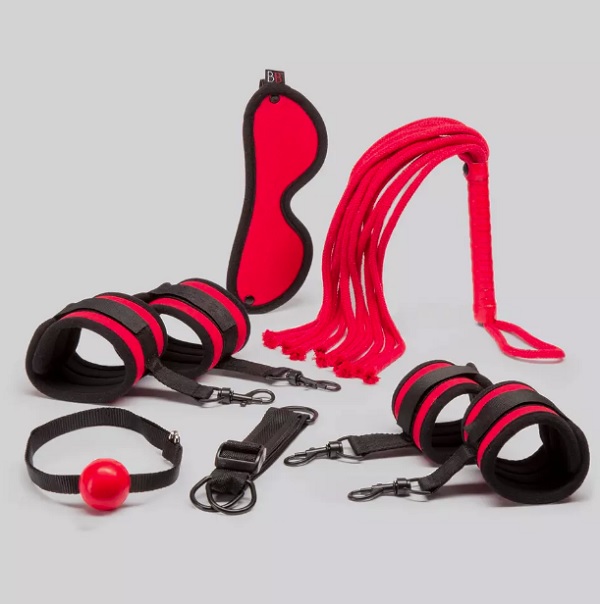 Price
Now $34.99 (regular price $49.99)
Top Features
6 parts: blindfold, small ball gag, soft flogger, wrist cuffs, & ankle cuffs
Adjustable parts
Luxury materials
If you're a beginner but have a pro mindset and a huge appetite, you may find the beginners' restraints lacking.
Well, worry not—we've got bondage gear for you, too.
LoveHoney's Red Hot Passion Bondage Kit is just what you were looking for. It's got 6 pieces that will be more than enough to get you two going.
There are both wrist and ankle cuffs so you can restrain that sub of yours so they can't move. They are adjustable, so you don't have to worry about sizes.
Then you've got a ball gag that won't smell or taste bad.
There's a blindfold, too, for some sensation play so the sub doesn't see what you're about to do to them.
To top it all off, you've got a flogger you can use any way you want.
>>>Add Red Hot Passion Bondage Kit to your bondage gear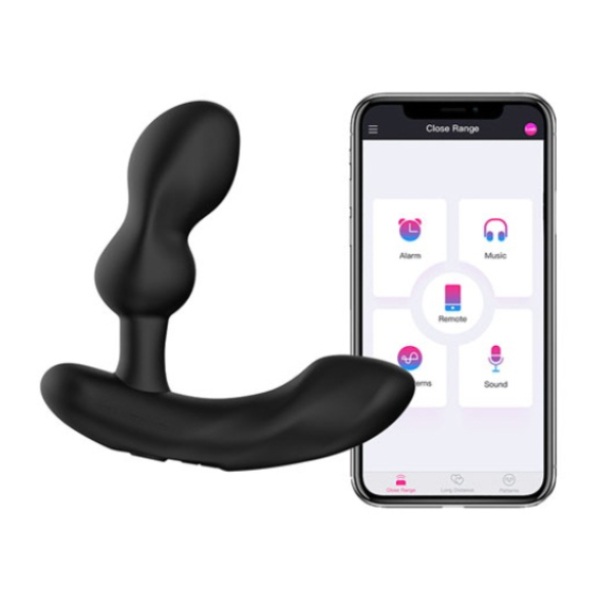 Price
Top Features
Gentle vibrations
3.13 inches insertable
Stimulates the P-spot and perineum
Ah, the sweet anal toys and even sweeter butt play. The best part about butt is that male or female, we all have butts!
That makes this anal toy perfect for both partners.
We love Edge because it stimulates both the P-spot and perineum and because it's small enough not to freak out straight men but big enough to please.
Since its vibrations aren't crazy rumbly but more gentle, we recommend using it for edging.
>>>Get Lovense Edge, one of the best BDSM sex toys for butt play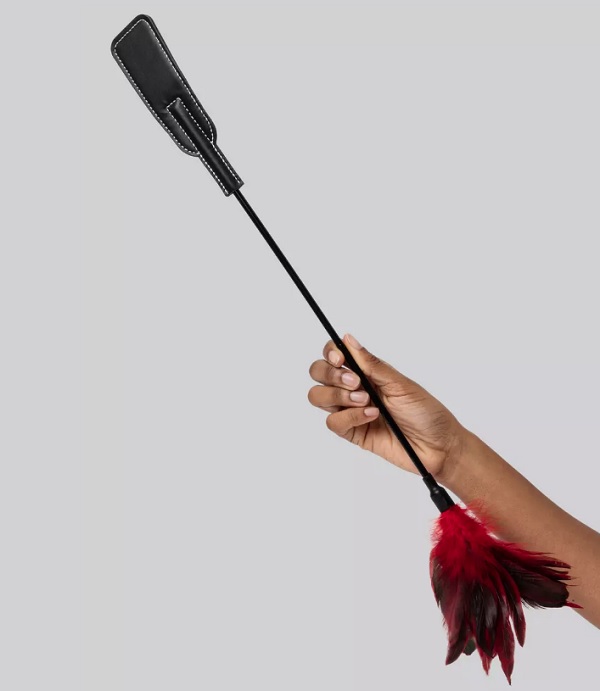 Price
Top Features
Luxurious soft feathers
3 colors: black, red, and purple
A small paddle on the bottom
Sensation play is a big part of BDSM, and feather tickles are a big part of sensation play. As a dom, you've just got to give the sub some gentle touches before you get to the rough.
And there's some gratification in the sub not knowing what's coming next.
Well, the Sex & Mischief Feather Tickler is one of the best BDSM sex toys for that. At $19.99, it's one of the most affordable ones, too.
It's got luxurious, voluminous feathers that come in 3 colors black, red, and purple.
There's also a small leather paddle at the bottom. You can use the feathers for tickling sensations and the paddle part for some light spanking.
>>>Get Sex & Mischief Feather Tickler, the best bondage sex toys for sensation play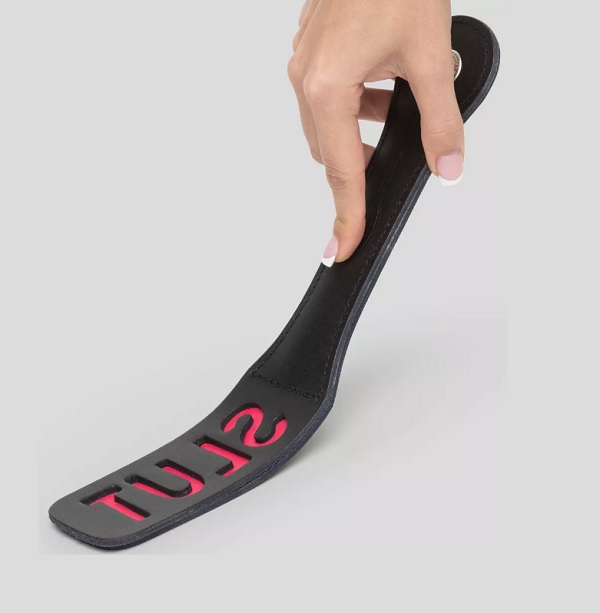 Price
Top Features
High-quality cowhide leather
Leaves 'slut' mark
Makes sexy sounds
We can't think of any bondage sex toys that beat a paddle when it comes to good old impact play. If you're starting with BDSM, you just gotta get your hands on one of these.
The Leather Slut Impression Paddle is a perfect starter paddle.
It doesn't cause too much pain, but not too little either—you can go how easy or how hard you want to while you're testing out your sub's limits.
You'll get a high-quality BDSM toy made of cowhide leather that has that scary-sexy look BDSM is all about. It also makes sexy sounds as you spank your sub's bottom (or whatever you want).
The best part?
It leaves a 'SLUT' mark on your sub's skin, so they know whose little slut they are even when the games are over. Given, of course, you two are into that kind of dirty talk.
>>>Get the queen of BDSM sex toys, the Leather Slut Impression Paddle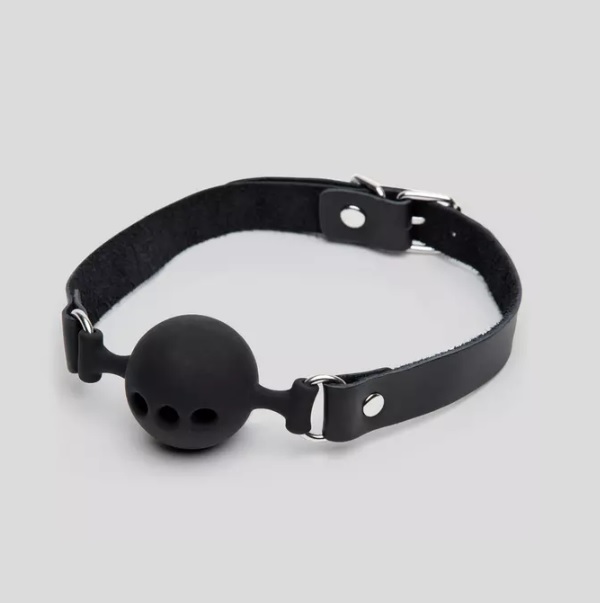 Price
Top Features
No smell or taste
Easy to breathe
100% vegan
You know how those rubber ball gags leave a bad taste in your mouth and how they smell of rubber? You don't, do you? You're a beginner.
Well, let us tell you—rubber BDSM sex toys are the worst.
Not to mention they're porous, and they absorb all the moisture and germs. So, you want to skip those bad experiences altogether and go with body-safe silicone bondage sex toys, like Boundless Breathable Silicone Ball Gag.
There's no bad smell or taste to distract the sub from what the dom's doing to them.
This silicone ball gag is also adjustable, so you don't have to worry about getting the right size. It will fit.
We've got some good news for all our vegan BDSM lovers out there—this BDSM sex toy is 100% vegan-friendly!
>>>Get Boundless Breathable Silicone Ball Gag, the best BDSM toys for gagging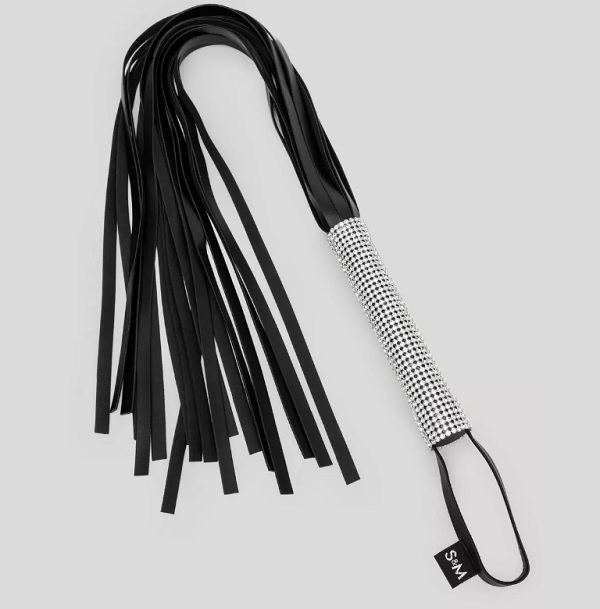 Price
Top Features
24 inches long
For tickling and punishing
Very affordable toy!
Good bondage sex toys can come with steep prices. That isn't really ideal when you're still a beginner and not sure what you will and won't like.
Well, that's not the case with Sex and Mischief Faux Leather Flogger.
It comes at an affordable fee of only $12.99, which is worth the risk of not liking it. But you'll like it, we can guarantee that much.
This little bad boy is made of faux leather and is 24 inches long. It's strong enough for some serious flogging and gentle enough for some light caressing.
It sorts out the bratty subs like no other BDSM sex toys.
You'll know when it's time for some light tickle teasing and when that little brat is in need of some serious punishment.
>>>Add Sex and Mischief Faux Leather Flogger to your bondage sex toys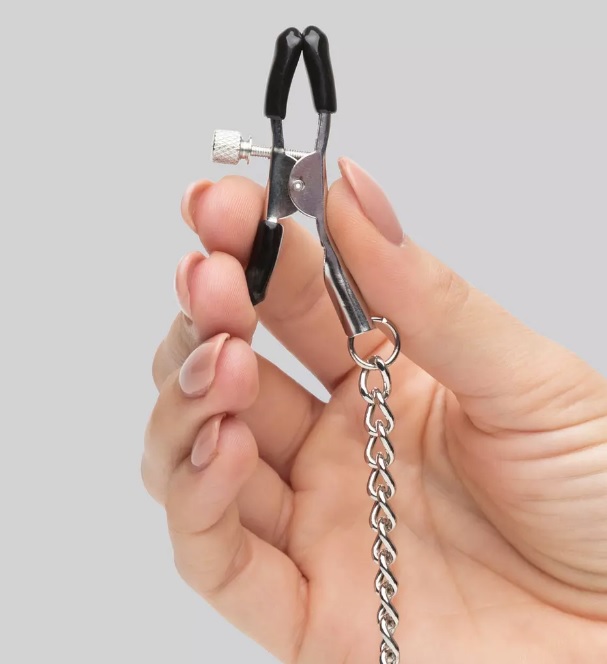 Price
Top Features
For tugging and weight play
Intense stimulation
Wearable
So, you're an eager sub. Can't wait to try it all out, and these starter toys seem too tame for you? We salute the spirit, and, of course, we've thought of you, too.
Bondage Boutique Adjustable Nipple Clamps with chains are some of the baddest nipple clamps out there (in a good way!)
That's not to scare you but to excite you—they're adjustable, as their name suggests, so you and your dom can easily tone it down a notch if you bite off more than you can chew.
And if you feel like you can take on more—well, guess what? You can!
You can also engage in some tugging and weight play, and that's what makes these nipple chains one of the best bondage sex toys out there.
But wait, there's more.
These little bad boys are wearable, too, so you and your partner can engage in some public play if you're fans of it.
>>>Enrich your bondage sex toys with the baddest nipple clamps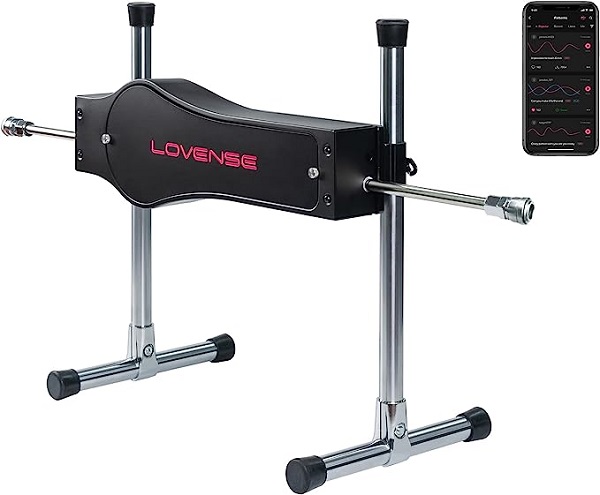 Price
Now $699 (regular price $1,399)
Top Features
2 arms with dildos
Long-distance control via the app
USB rechargeable
The key to being a good sub (much like everything else in life) is good training. Now, training may not be easy or fun, but it's what a good sub needs to go through to be able to please their dom.
And nothing will train a sub better than the Lovense Sex Machine.
This sexy monstrosity packs a punch—there are 2 arms with dildos you can use to train your submissive (or 2 submissives if that's how you roll).
You can even control it from a long distance via the app so your sub doesn't miss the training in case you need to take a trip.
The best part?
You can now get it for only $699. That's as good as it gets because this big bad boy will train your sub into obedience, and it won't quit until you do.
>>>Start your BDSM sex toys collection with Lovense Sex Machine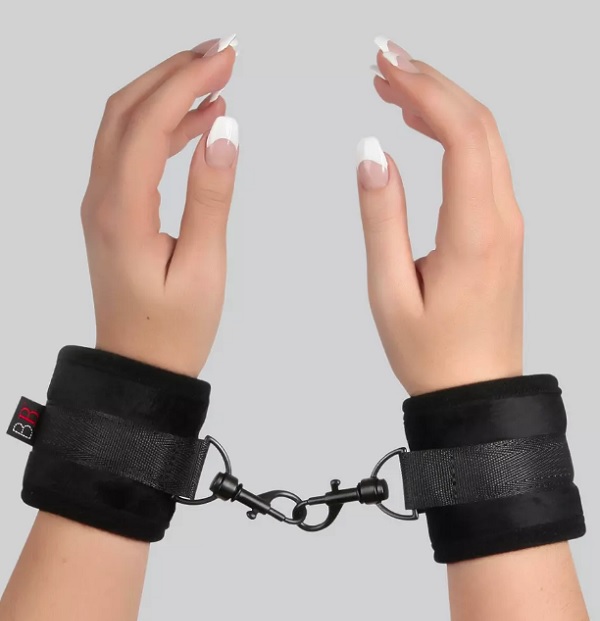 Price
Top Features
Go with other restraints
Extra soft
Firm hold
Because bondage sex toys are all about restraining, we've got another treat for all our extra-sensitive subs to start lightly.
Bondage Boutique Soft Handcuffs are extra soft restraints, perfect for those just starting with BDSM sex toys.
But don't let their softness fool you—they will keep the sub firmly in place for the dom to inflict whatever they want on the sub.
These also go with all other chains and restraints you can later add to your collection of BDSM sex toys.
At $16.99, they're among the affordable bondage sex toys.
>>>Start your bondage gear collection with these soft cuffs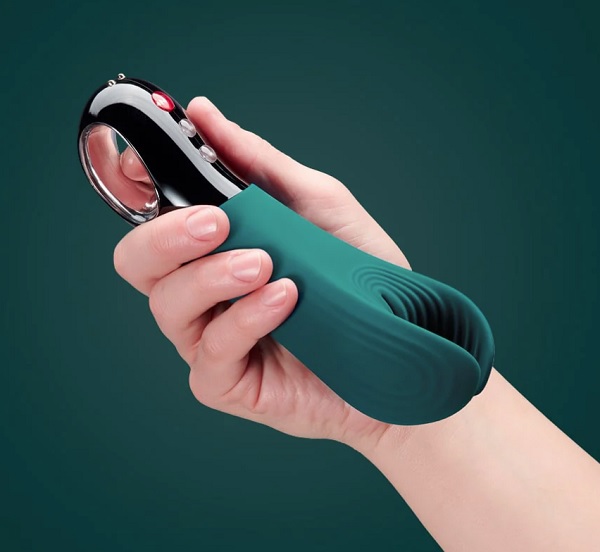 Price
Top Features
6 speeds and patterns
Intense vibrations
Waterproof
Spanking and restraints may be a vital part of BDSM, but ultimately, it's still sex. Blowjobs rule as a major part of sex and the ultimate submission to the needs of another.
That's why we give your Fun Factory MANTA—one of the best BDSM sex toys for blowjobs.
This penis vibrator is not only a great male masturbation toy but also an excellent blowjob accessory the sub can use to fully please their penis-having dom.
And it's waterproof, so you two can use it in the shower, too! It's truly one of the best sex toys for couples.
>>>Add Fun Factory MANTA to your BDSM sex toys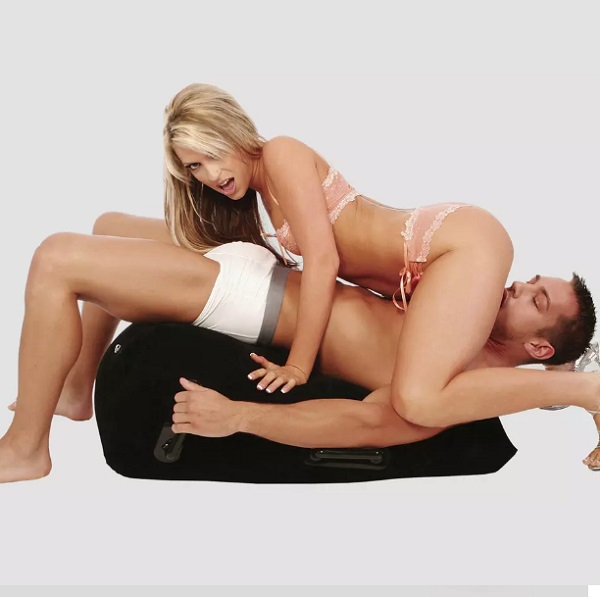 Price
Top Features
Wrist and ankle cuffs and a neck harness
Holds the sub firmly in place
Allows all kinds of positions
If you're a sub that wants to give away ALL control or a dom that wants to completely restrain the sub, you'll want Fetish Fantasy Position Master.
It's got both wrist and ankle cuffs and a neck harness, so the sub is completely restrained.
This BDSM toy allows all kinds of positions. There's also a blindfold for some sensory play where the sub also loses their sense of vision to sharpen the others.
And this little bad boy is one of those BDSM sex toys that offer a whole lot of fun but don't take up much space, which is always a plus.
>>>Add Fetish Fantasy Position Master to your BDSM sex toys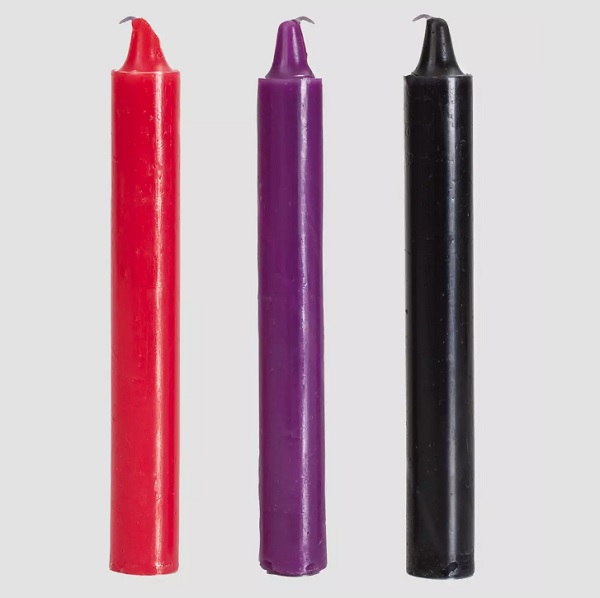 Price
Top Features
Non-toxic materials
3 colors: purple, black, and red
7 inches
If you two haven't played the wax game, you're missing out! Luckily, we're here to bring you the best BDSM toys for heat play—the Japanese Drip Candles.
These candles were made specifically for BDSM wax play, which means they'll give you those hot stings, but they won't actually hurt you or leave marks.
The hot sensation and the anticipation of what's more to come will drive the sub crazy.
>>>Order your BDSM sex toys for wax play, Japanese Drip Candles
Should You Use Sex Toys for BDSM?
You should definitely use sex toys for BDSM. It's not like you have to—there are plenty of household items you can use for BDSM play.
Brushes for spanking and ropes for tying are the first that come to mind.
But these can't really compare with some of the best BDSM sex toys from this list. Not when it comes to performance and not when it comes to that sexy feeling of fear BDSM is all about.
So you should definitely at least try BDSM toys, and then if it's not your thing—it's not your thing.
Basic Safety Tips for BDSM Sex Toys
BDSM is all about safety (in every way) and consent. When these two are missing, it's no longer BDSM—it's abuse.
Here are some safety tips to make sure your play with BDSM sex toys is enjoyable:
Set a safe word
Use the traffic light system
Know where to hit
1. Set a Safe Word
You shouldn't even start BDSM without setting a safe word. The safe word should be something a sub can easily say when they can't take it anymore.
When the sub says the safe word, that's where everything stops.
No ifs ands or buts—when the safe word is said, the scene ends. Then it's time for some aftercare until the sub's alright and ready to continue if they can.
The safe word should be something unusual – i.e. something that you wouldn't say in a moment of pleasure like "no!" "stop!" "yes!" etc.
It should ideally be something bizarre and out of context like "banana" or "bus stop" that can only mean one thing in this context (stop).
2. The Traffic Light System
Because the safe word is end all be all, you two will need a bonus system in place to check on each other, especially the submissive. This is especially important for beginners.
That's where the traffic light system comes into play.
Basically, the dom calls LIGHTS, and the sub answers, depending on how comfortable they are with the scene.
Or the sub may just say these things out loud in response to whats happening:
GREEN – All is good; the party can go on.
YELLOW – Proceed carefully; the sub isn't sure they can take more.
RED – The sub is reaching their limits. The red traffic light is not the same as the safe word as in you don't have to stop everything, just dial it back or make a pause.
3. Know Where to Hit
BDSM is all about impact, and there are plenty of BDSM sex toys for it. But it's still hitting, and it can do serious damage to the body if not done right.
That's why you need to know where you can and can't hit.
You shouldn't hit the belly because that's where the vital organs are, and you can do serious damage you may not even be aware of immediately.
When it comes to muscle joints and tendons, you should be very careful. Beginners should probably avoid them altogether.
The butt, thighs, and breasts are all fair game!
Good Therapy has a great guide to BDSM safety and ethics if you want to learn more.
Bondage Gear for Beginners: The Takeaway
Let's face it—BDSM isn't really BDSM without the BDSM sex toys. You don't HAVE to use them, but you want to if you want to get the most out of your BDSM play dates.
Lovense Domi 2 is one of the best BDSM sex toys you can get to drive the sub crazy with edging.
The "Bound to Please" Black Under Mattress Restraint is the most compact yet effective restraint we've used, and Gemini Vibrating Nipple Clamps are the best starter nipple clamps.
You should at least try some of these BDSM sex toys if you want to try BDSM sex the right way.
They'll give you a whole lot of pleasure (and pain!), but don't forget—good communication and checking on the sub is always the best way to have good BDSM sex!