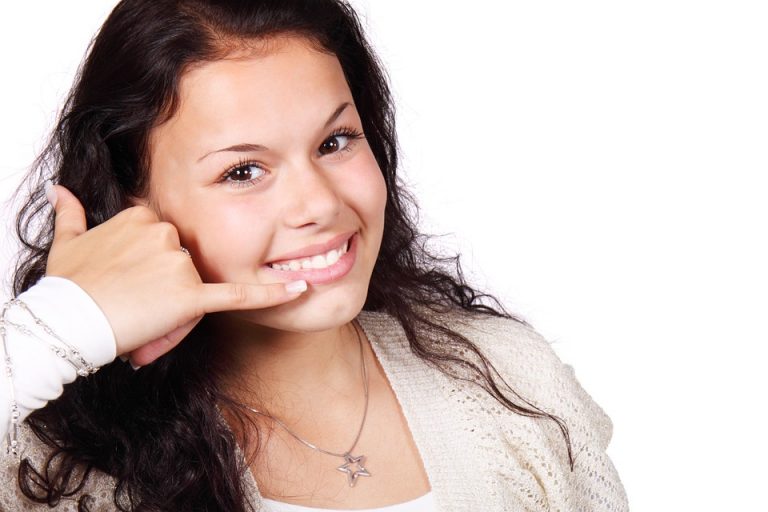 I have personally called these highly-addictive adult chat partylines for almost 20 years and concluded that you should only use them for what they're worth – phone sex.
Let's break open this naughty treasure chest of the top chat line numbers for hot phone sex on those lonely nights.
Red Hot Dateline
Free Hot Phone Line for Horny Chatting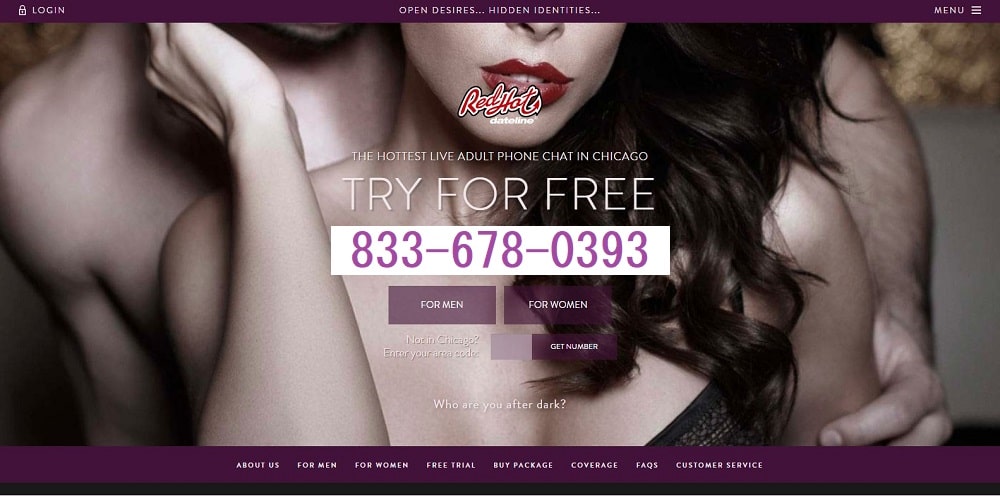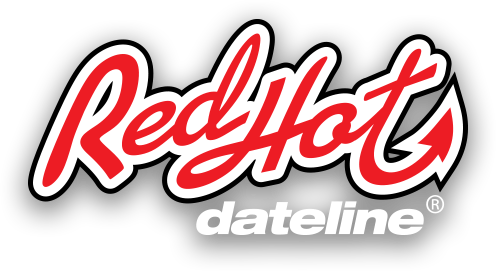 Highlights & Features
SSL encryption purchase protections

Visa, MasterCard, PayPal, American Express, Western Union to pay for extra minutes

Discreet charges that only show the company's name

Separate toll-free phone number for support assistance

List of Safety Tips

Loyal member benefits
Entering in first place is RedHot Dateline with a toll-free 1-800 number for you to call people across the country.
Type in your zip code to generate a local party line phone number. You better have an ink pen handy to jot down your mailbox number.
How Does the Website Work?
Record a message to fish out 1-on-1 sex conversations with a companion 24-7. It's free for women to call and only charges the men.
Unlimited horny phone chat packages are between 45 minutes for $25 to 600 minutes for $150.
My Personal Experience with Free Hotline Sex
When I called I heard a message about paying with a credit card or charging the minutes to my phone bill after the 30 minutes free chat trial has expired.
There were only about 15 women online in my particular area and more in the surrounding suburbs and nearby states.
I came across messages from an older lady looking for an older guy, a woman wanting a long-term relationship, and a person who is obviously a tranny who wanted a threesome with her boyfriend.
You better have your gaydar fully operational on here!
Good thing about this site is that these are real people reflective of the demographic in your local area.
RedHot Dateline covers the USA and Canada, but the free trial is only for one phone number in one city. Go to the 'Something Hotter' section for the classic free phone sex that you yearn for without much prodding, which seems like a requirement in today's world. Who wants to sit there and persuade someone all night to have phone sex?
Pros
Local phone number generator

No automatic money deductions

Safer environment

Automatic payment renewal
Nite Flirt
Best Phone Sex Hot Line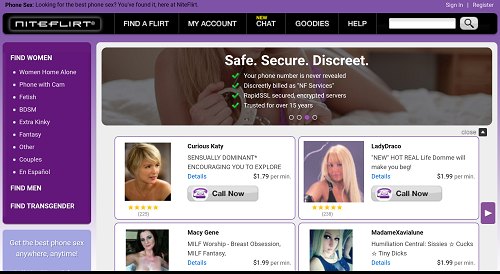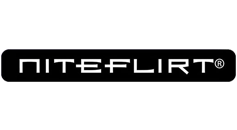 Highlights & Features
Women, Men, and Transgender PSOs (Phone Sex Operators)

Home Alone, Phone with Cam, Kinky, BDSM subcategories

3-minute free hot phone sex trial

Search feature

English, Spanish
Flirting is a natural behavior that many humans subconsciously do and Nite Flirt allows you to touch that intrinsic part of your brain.
Pick up the phone and flirt with women and/or men using the interactive services of a company providing over 15 years of phone sex and text chat line duties.
You will find photos of each person along with an extension that connects directly to them, and a 5-star rating system with written reviews from horny users about their freephone sex experiences.
Here some searchable keywords to find a particular PSO:
Race play
Sissy
BDSM
Feet
Booty worship
Cuckold
BBC
Dom
Busty
Barbie
Sex
BBW
–
Most PSOs charge around $1.79 to about $3.00 per minute of talk time, and less than a dollar for each text message sent.
Deposit XXX Lesbian, Gay, Bisexual Phone Chat Money
Depositing money became a herculean task for me because my PayPal debit card rejected the transaction. The PayPal rep asked me to answer an identity-verifying question before attempting the transaction again.
Eventually, I discovered that this website is flagged by PayPal for potential fraudulent charging practices. I guess Nite Flirt lets you talk up all the minutes and then hijack the money that you cannot get back.
I Knew Someone Who Worked On Nite Flirt
I knew a guy from North Carolina who said he would have guys send pizzas to his home from Nite Flirt. I responded, "guys?" He confirmed this and his response was he puts them on mute while they moan. Crazy ass shit!
Pros
Real recent reviews on each profile

Rapid SSL protection

Caller's phone number is private

Abundance of PSOs
Cons
No way to tell if pics are real

Potential fraudulent charging practices

Need credit card just to sign up for the free 3-minute adult phonesex trial

No customer support

PSOs can mute you

Short free trial for sex talk
LiveLinks
Toll Free Live Line with Free Phone Personals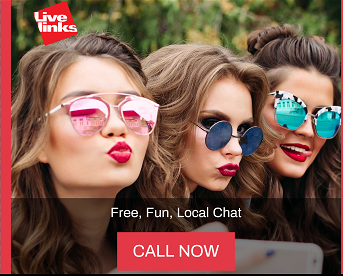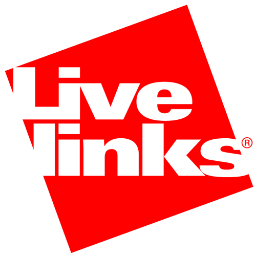 Highlights & Features
Local and national toll-free numbers that you can call straight from the website

2-day free trial requiring a special passcode

Phone numbers for thousands of cities

Western Union, credit and debit card, PayPal, check in the mail - can check balance and minutes online

Customer concerns assistance 24-7

Blog about phone etiquette and freaky phone sex tips

Men, Women and English, Spanish users

Keypad Tips

Messages reflect your local demographics

$5 for 10 minutes, $10 for 60 minutes, $30 for 120 minutes
Many people are familiar with LiveLinks because of those commercials that would pop on TV late at night with toll-free local numbers.
A relatively newer live chat forum born in 2005 by Teligence, LiveLinks host a fiesta of American and Canadian dating lines in over 1000 cities.
Seems like a different quality of people call these telephone date lines throughout the day for erotic chat because of the respect factor and the rules against promoting illegal activities during the call.
There were an older woman and a Puerto Rican chick on there in my area. The Puerto Rican chick wanted to exchange numbers with me so badly to the point it became almost scary. Oooooh-h-h. So, I would assume that getting phone sex should be as easy as getting a phone number.
Pros
Simple website

Inappropriate things get banned

Best value for the minutes
Cons
Mostly dating phone lines, not really for phone sex

Saves all your data

Untrustworthy billing process

Many bad stories from users meeting crazy people

Rude reps
MegaMates
Best Value for Dirty Talk & Phone Masturbation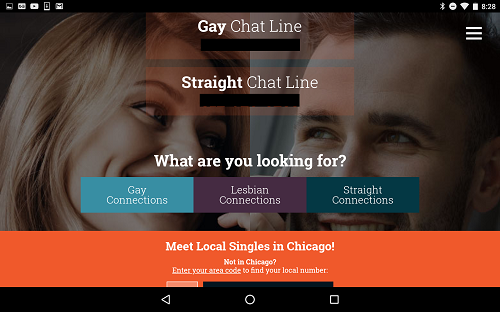 Highlights & Features
Most famous straight and gay chat line with free features

Matchmaking system with an 8-question quiz about how you look and personality traits

Unlimited chat and messages for a price, but has some free parts

Scan mode in the first 3 seconds

Western Union, Visa, MasterCard, American Express, Discover to pay $12 for 24 hours up to $50 for 1 month for minutes

Available for callers in over 75 cities
MegaMates would broadcast commercials at 2am showing the easy to remember phone number: 1-888-MegaMates.
They provide local and national toll-free numbers that have thousands of callers waiting to talk to you.
I noticed that the introduction message was pretty harmonious that you can hum along. The system generates a mailbox automatically, so find an ink pen to jot down that number and a 4-digit pin before you call.
The matchmaking system asks questions that you can answer using your keypad. If your introduction message is short they will force you to re-record it. So, you need to have a long detailed message that is loud and clear enough for people to hear. All these dammed rules!
No one is live on MegaMates. You have to leave a message for a person and the system will contact them by calling (if they selected that option).
Pros
Easy to remember phone number

Good amount of minutes for the price offered
Cons
Too much effort to sign up for MegaMates

If you lose the mailbox number you can't get it back

Press 2 to disable notifications because Megamates will call your phone number when you get a message

Crazy people on there, just have phone sex and get the hell on

Redundant prompts in the beginning
1-800-PhoneSex
Largest Real Free Phone Sex Number Worldwide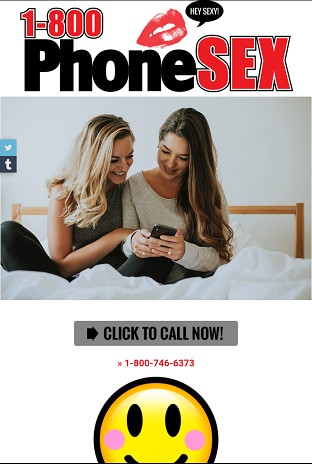 Highlights & Features
24-7 free phone sex line

Tens of thousands of people follow 1-800-PhoneSex on social media

Hot and fun phone sex website for men and women

$3 connection fee as a pre-charge each time you call; $1.89 per minute after

Transcripts of real calls to get a feel for how phone sex is supposed to go

Visa, MasterCard, American Express is required for purchasing additional minutes
1-800-PhoneSex hosted their own TV commercials and provided a setting for Brazzers to perform some scenes in their office.
The women are in all shapes and sizes on 1-800-Phone Sex for free, such as Blondes, Brunettes, MILF, teens, Latina, Black, Trans, Domination and more.
Pros
A verbal collage of sexy women introducing the adult chat line when you first make a call

Specifically made for phone sex

Professional and engaging phone calls - PSOs know what to say and how to say it

No pricing fluctuation - only one price for the phone sex minutes

Couples can come here and feel accepted
Cons
Only 5 free minutes for 1 on 1 calls

Always asking for the credit card number

Expensive; some women charge $2.99 per minute for free phonesex com chat

Will still get billed if the credit card does not accept the charge

List of photos are likely not of the PSOs

Substitute phone numbers for alternative fetishes

Does not take PayPal
Masturline
Hottest Local Singles Dateline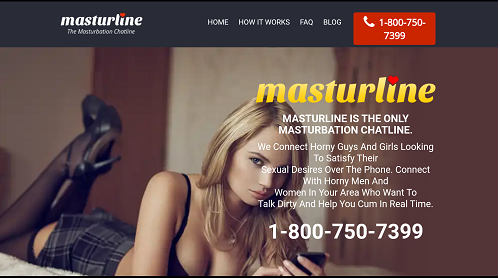 Highlights & Features
Toll free 800 number line

5 free minutes trial

Tips and Advice for creating the perfect greetings

Introduction greeting moderator review and approval process
This chat line trial site is only for those who want to masturbate with someone over the phone.
There was a cool tune at the beginning of the call, but I had to run and get a pen to write down the details of my mailbox. One thing I didn't like is the amount of minutes they give for free and the constant updates about how many minutes you got left, which takes up time.
Wait, is that Keisha!? I ran into the exact same message on Megamates or Vibeline earlier. Recycled message from other chatlines, eh?
Pros
Professional phone sex services

All the women talk about is sex
Cons
Short-term free trial

Only one girl in my city

Shows up as UPS when you call using Google Voice

No one is pre-screened before calling

Website needs an upgrade/update because the tabs do not redirect to their pages
Talk 121
Phone Sex Number Call Girls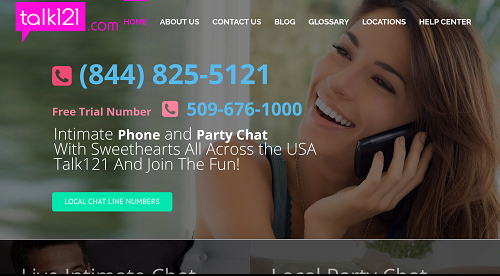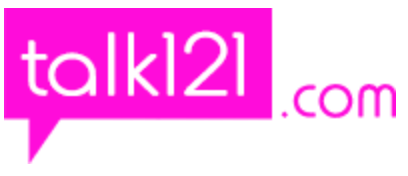 Highlights & Features
509 area code shows the company is in Spokane, Washington

Men, women

25-minute free trial

Live messages or stories (need membership to listen to the stories) from women or men

Women can call for free

Local and national numbers

Blog about phone sex, sex, and masturbation
Owned by Telemainia, this professional chat and fuck website was also in those late-night television commercials but for some reason, I cannot find a lot of reviews, except of the people who worked there – which are mostly positive.
There is no sexy music, nor sexy talk from the narrator when calling. This new, totally free horny phone sex website is all about the money and getting to the point.
Check this out. I heard this message on Talk121. I can't make this shit up, "My mom just left for work and I got a dildo." Sorry young lady, but you have bigger issues to deal with than trying to have some phone sex!
Pros
Simple automatic greeting without pressing a button

Real women who want hardcore phone sex

More women than expected on this line and they are freaky
Cons
Lacking cool music or sexy narrative voice

Limited Main Menu features

Took a long time to get a private message; probably because there are so many men who found women to mutually masturbate with them
Why Use These Paid Sites and Chatlines?
I have called the free partylines for half of my life and one thing I learned is that the paid sites (for both men and women) have better people. When a person pays money, they usually have a lot more sense.
Why Use The Free Adult Phone Sex Lines?
Because you have unlimited phone sex without interruptions or paying a cent. There are risks, however, such as male pranksters pretending to be girls and dropping the bombshell like, "I'm a dude!"
Adult Chatline & Phone Sex Safety
Never meet anyone from these chat lines in real life. Trust me on this. I have met women who stolen from me, threatened to kill me and my family, and took things out of my home without permission. From my research, this criminal behavior is completely normal on public partylines. Understand, there is something artificial about meeting a person from a partyline that makes them devalue the people they meet.
Honorable Mentions: Black Phone Chat Lines & Latin Sex Lines
Fonochat
A popular live fuck chatline for Latinos and Latinas who speak English and Spanish. Many commercials were featured on Univision advertising this phone sex line that came into existence in the 1990s. Comes with free 30 minutes trial and extra minutes that cost $4.99 for 10 minutes, $9.99 for 60 minutes, and $29.99 for 120 minutes.
Talkee
An absolutely free ebony telephone sex partyline with no charges, but you need to avoid going in the live rooms because they are flooded with screaming idiots, loud rap music, and static. CB, which is choice 3, is where you can get phone sex but stay careful of those male pranksters and transsexuals. However, if you find a real woman who is into long phone sex sessions without spending a dime, then consider yourself lucky my friend.
Many reviewers and users say that there are downtrodden people, the worst of the worst,  hanging out on the free partylines. People like thieves, drug dealers, addicts, gang bangers, racists, rapists, prostitutes, and even serial killers.
Vibeline
Vibeline is a Teligence ebony chat partyline prodigy from the 1990s that has classic basic features like blocking callers, checking locations, sending and listening to messages and more. There is a 30-minute free trial for men and they can pay for more minutes with a debit/credit card, PayPal, and even Bitcoin. Women can call for free. Prices are $5 for 10 minutes, $10 for 60 minutes, and $30 for 90 minutes.
I heard a weird message on Vibeline at 2am of what sounded to be a woman who said she is at a hotel and the address is down the street from my home. She continues to talk about how she wants to get raped and have a baby.
Free Online Chat Numbers for Men & Women Verdict
Phone sex lines were a thing in the 1990s and exploded in the 2000s and still holds their ground today. Some people have a fetish for talking to someone mysterious who they don't know.
Many of these numbers have free trials and other partylines are completely free – but there are risks. There are lines for all demographic of people to find and enjoy some hot and steamy phone sex.
You shouldn't meet someone and just stick with the phone sex. Stay caution of the men if you are a man, and if you are a woman then you have so many men to have fone sex.
Press 1 to continue…
> Dating Sites for Women Looking for Sex