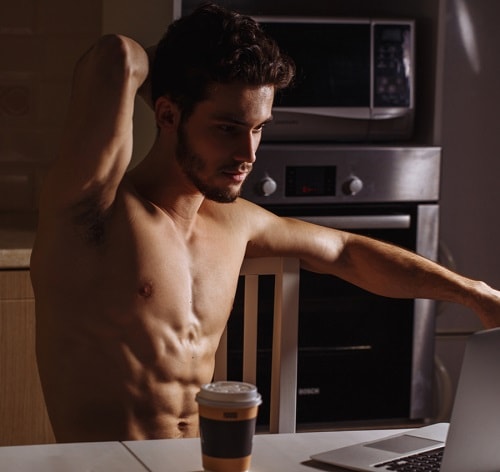 Male cam models can make $75,000+ a year for what is essentially part-time work. If you're open-minded and confident, you can make a ton of money as a webcam boy.
But where do you start?
Here we'll show you how to be a male webcam model, what equipment you need to buy, and advanced tips to maximize your income.
Let's go!
5 Things You Will Need for Male Camming
You need to buy these things before anything else. As time goes on, you might want to invest in better equipment, but here are the bare necessities:
HD webcam

You need a decent HD webcam – do not rely on your laptop's low-resolution built-in webcam. I'd recommend the Logitech C920, the Microsoft LifeCam HD 3000, or the Logitech C922x. If it's good for streaming gamers, it's good for you too.

High-speed laptop

Streaming HD video is processor-intensive, so you need a fairly modern laptop with a decent amount of RAM. 4GB will do if you're just starting out, but aim for 8GB or higher if possible.

Semi-professional lighting kit

Get yourself some soft, diffused lighting to flatter your skin and add to the sexy feel. Go for a softbox lighting kit and try 3-point lighting. The lighter your room, the better the image quality.

Fast Wi-Fi

Your upload speed should be AT LEAST 2 Mb/s, but it ideally needs to be much better than that. Buy a fast Wi-Fi package, buy Wi-Fi extenders for your home, do whatever you have to do.

Confidence!
You can't buy it, but confidence is the key to camming! It doesn't matter what body shape you are – someone will always find your smile sexy!Don't forget about what you're going to wear – look for decent underwear, jockstraps, or outfits that show off your best assets.
6 Steps for Becoming a Cam Boy
1. Choose a good camming site for you
There are so many adult cam sites to choose from these days, so keep the following in mind when choosing one:
-Your percentage cut (or token amount in $)
-The cam site's features
-How much traffic does the site get?
-Will there be a lot of competition?
-Do they allow men cams?
Not all camming sites accept webcam boys and/or gay webcam shows, but some that do include the Chaturbate male cams and other gay webcam sites like Cam4, Flirt4Free, Live Jasmin, and Bonga Cams.
Wanna be anonymous in your country/state? Many sites like Chaturbate allow you to exclude certain regions from your broadcast, minimizing your chances of a local friend or family member finding you online.
2. Pick your sexy new name
Pick a name that is sexy, easy to remember, and goes with your image.
"Bob_262893ssxxhs__x" isn't going to cut it.
Once you've got your new name planned, create an account on your adult webcam site of choice. You'll need ID to prove that you're over 18, but they'll keep your real identity a secret nonetheless.
3. Write a naughty bio that sells the fantasy
Your bio doesn't need to be very long, but it should sell the fantasy that you're trying to create with your chat room.
Why?
Because there's nothing sexy about being a regular ol' dude just trying to make some side money. Give them a little more story.
Maybe you're a young and innocent student paying off student loan debt or you've just been laid off from your job and you NEED to strip to make ends meet and pay the rent.
Give yourself a little bit of a backstory that adds to the overall sexiness of the camming and makes the tippers feel like they're powerful.
You can be more honest if you want, but think carefully about how you present yourself in the bio.
4. Take a sexy profile picture that stands out
Your profile picture is crucial for luring people into your chat room, especially for the first time! Make sure it's sexy, bright, and full of personality.
If you've got experience with photoshop, don't be afraid to brighten up the image and make the colors a lot more vibrant – you need to catch people's attention with this image!
You might also consider adding additional teasing non-naked photos for people to browse through.
5. Make a comfortable camming area
You're going to be spending hours in your camming area, so make sure it's comfortable, well-lit, and matches your personality.
For example:
-If you're a macho jock type, consider sports memorabilia in the background.
-If you're an innocent twink type, try plush toys and softer furnishings.
Give it a unique feel that stands out from the rest of the thumbnails people will browse through on the site.
A "twink" is a gay slang term referring to "boyish" looking guys who are around 18-24 years old. If you're not gay, you'll inevitably become familiar with these slang terms on male camming sites.
6. Get started!
Now you've got everything you need and you're set up, get broadcasting!
Those first few sessions can be really nerve-wracking, especially as the number of people in your room goes up, but stay calm and get used to the limelight – you'll learn to love it!
As you progress in your camboy career, there are additional ways you can get more followers and earn more money.
But for now, it's all about getting out there, getting used to talking to tippers, learning the art of the tease, and building your confidence!
Section: Experienced Camboys – 7 Ways to Maximize Your Earnings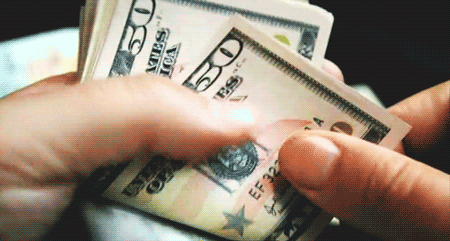 So, you've been a camboy for a little while and you're getting pretty good at it. Now you're looking for additional followers and more ways to make money as a male webcam model.
If you've already got the basics down, here are 7 ways for male webcam models to maximize their money!
1. Find a niche and exploit it
As we've also mentioned in our how to be a cam girl guide, finding a niche is one of the best things you can do as a camboy. A niche could include numerous fetishes and kinks, so think about what would suit you best.
Common niches for male webcam models include feet, using toys, anal play, BDSM, smoking, crossdressing, self-suck, master/slave roleplay, and more.
Although a niche might attract a smaller audience, chances are that audience is REALLY into your cam shows and hence more likely to give the top tips.
Having a niche also means you compete with far fewer camboys, making it more likely you'll get noticed and attract a bunch of regulars.
It's better to have a small audience of dedicated top tippers than a large audience of mediocre tippers.
2. Make a schedule so regulars know when to find you
If possible, make a schedule so your regulars know when to find you online. If you build up an audience of dedicated regulars, there's no point coming online sporadically when they're not around – they'll become frustrated with you and lose interest.
Most cam boys and girls do their best business on Friday and Saturday night, so be prepared for unsociable working hours!
If the majority of your audience is based in the US, but you're in Europe, consider camming on "US evening time". You might perform at strange hours, but you need to go where your audience is!
3. Use social media to strengthen your audience
In the age of social media, it's essential to connect and interact with your fans. The most common place that camboys connect with fans is on Twitter, where they are free to post NSFW images, ask opinion polls of their followers, and flirt with fans.
Twitter opinion polls can be a great way to see what your dedicated fans want and whether there are certain niches or fetishes they'd pay top dollar to see you try!
If you don't post anything too erotic, things like Tik Tok and Instagram can also be fun ways to connect with fans and give them an insight into your personal life away from the webcam.
Furthermore, if you want to advertise your male solo show to people who've never heard of you, there are places like the r/Chaturbates subreddit which are good for making new fans.
Remember that many social media sites, most notably Tumblr and Instagram, have restrictions on NSFW content. Twitter and Reddit are the least restrictive, so post all the nudes you want there.
4. Use sex toys to boost interactivity
Using sex toys is one of the easiest ways to differentiate yourself as a camboy. You see cam girls using toys all the time, but it's still fairly rare for the camboys.
Honestly, I don't know why!
From transparent Fleshlights to anal dildos, there are so many ways to use sex toys whether you're straight, gay, or somewhere in between. The amount of gay webcam shows without dildos is astounding.
You can also try tip-activated sex toys that are programmed to respond to the tips that people give. For example, higher tips make the toys vibrate stronger and for longer.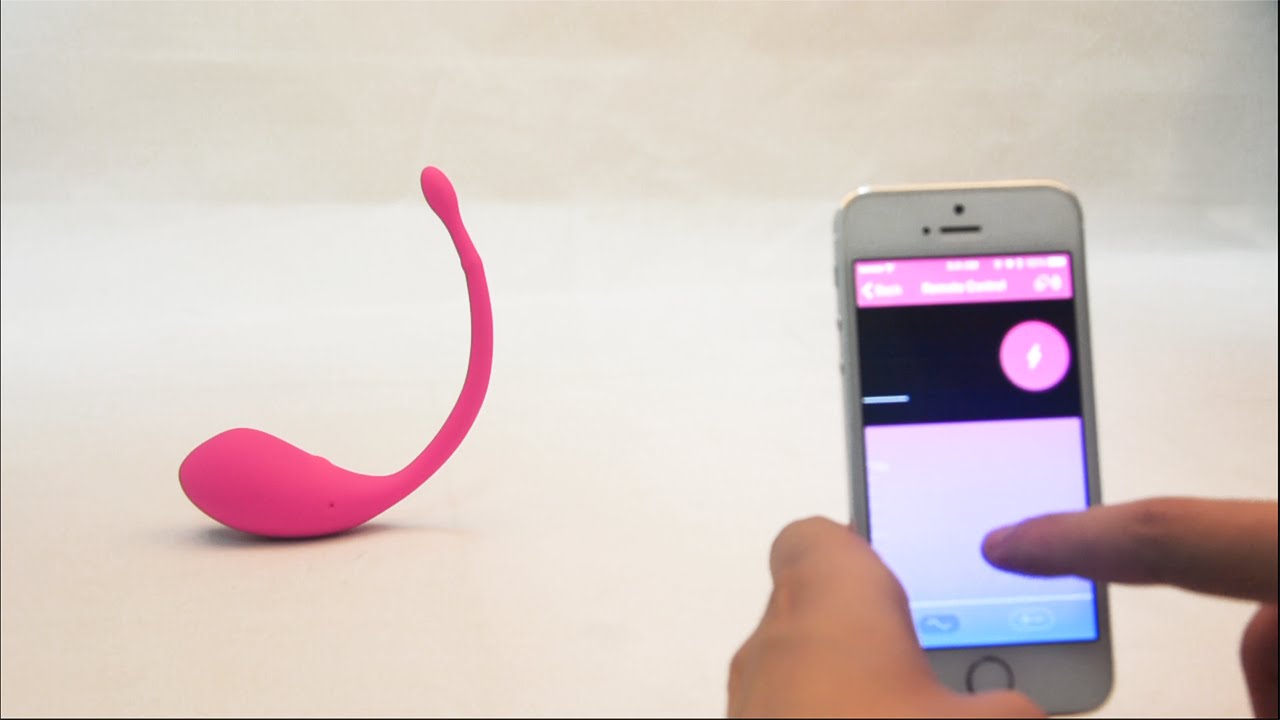 The Lovense Lush 2 is commonly used by camgirls as a tip-activated vibrator, but more and more camboys are starting to use it as a tip-controlled anal vibrator.
The interactivity of tip-controlled sex toys causes your fans to tip BIG so they can control your pleasure with their tokens in real-time.
All Lovense toys can be programmed to respond to tips with popular camming sites like Chaturbate, including their vibrators, vibrating butt plugs, and automatic male masturbators.
OhMiBod also has a couple of camming toys, but they're more suited to female cammers.
5. Perform with other guys for more views
If you feel comfortable, try performing with other people to get more views. This depends on the nature of your audience and what they want to see.
In case you hadn't guessed, the majority of your audience will be gay men. As such, they probably aren't interested in seeing you fuck a girl.
As a male cam model, you should seriously consider bringing another guy into the mix. Even if you just jack each other off, you'll get a ton more viewers than solo shows.
If you're gay or an open-minded straight guy, having sex with a guy on webcam is the single most profitable thing you can do, especially if you make "anal sex" your highest tip goal.
If you're a straight man and it's your first time with a dude, even better… advertise it that way! Plenty of viewers will find that "first-time" scenario really hot in itself.
6. Use chat apps and bots to make camming easier
On sites like Chaurbate, there are many apps/bots to make the camming process easier by automating your tip menu, posting reminders of rules, and incorporating games into your cam show.
"Roll the dice" and "spin the wheel" are common games seen on cam sessions to encourage people to tip.
7. Earn cash in your sleep by selling photos and videos
Looking to grow your empire beyond live webcam modeling? Expand to other platforms when you're not camming and make money in your sleep by selling photos and videos!
Sites like OnlyFans and ManyVids allow you to sell exclusive photos and videos to your top fans, giving you a way to make money in your sleep when you're not webcam modeling!
How to Become a Cam Guy – Conclusion
I hope you enjoyed this guide on how to become a cam guy!
Although camming looks easy on the surface, there's a lot that goes into being a successful cam boy, from top-notch equipment to finding a niche and learning the art of the tease.
So, did these tips help you? Do you have tips of your own to share? Let us know in the comments below.
Good luck!
> List of Live Cam Sites that Accept PayPal to Buy Credits