As a Cam4 user, you'd agree that it's an easy and accessible site. The pages load fast and the layout is intuitive. It lets you click and unclick filter tags. A different group of women appears the moment you change tags. The cam shows are fast-loading and high quality.
Have you ever considered alternatives to Cam4? Sites that have all the great features of Cam4 but with hotter women and better layouts? There are, in fact, many cam sites like Cam4. Some aren't as good but others are better. Let's take a look at the other popular cam sites like Cam4.
Chaturbate
The People's Cam Site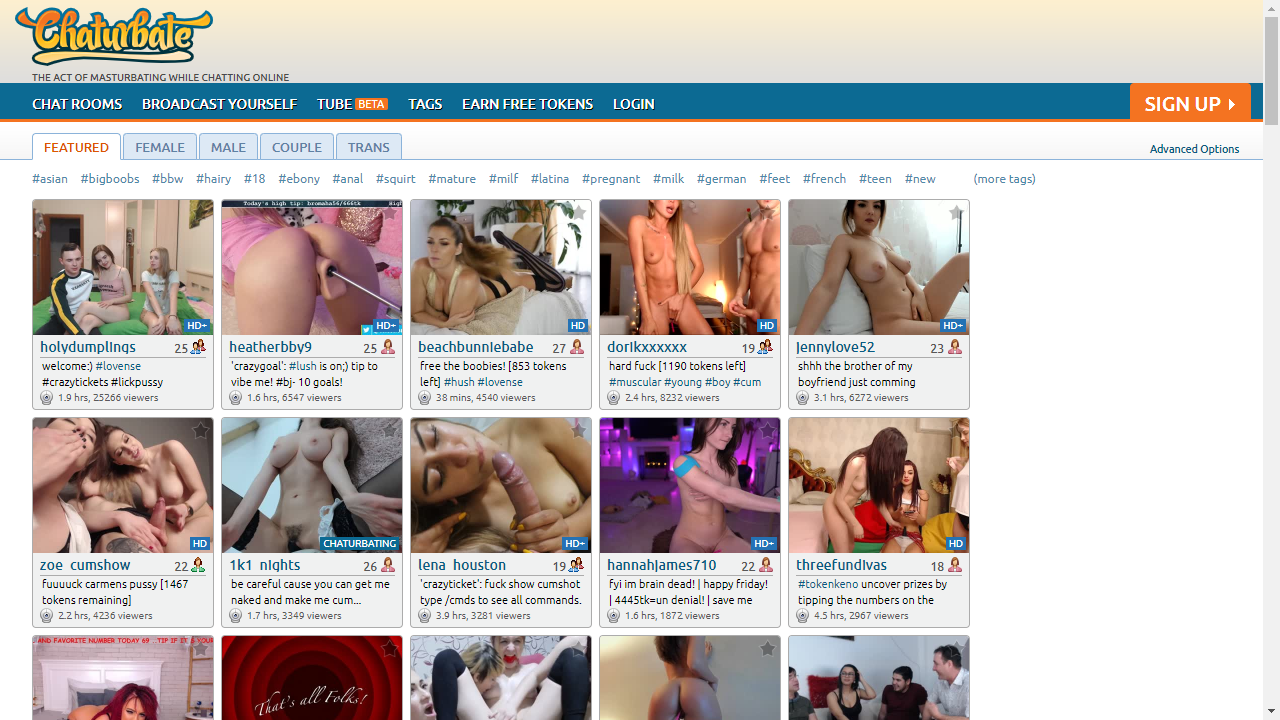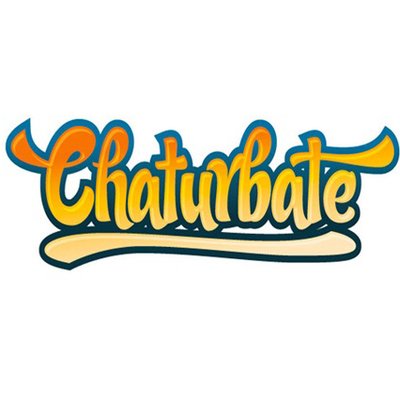 Chaturbate.com is one of the more accessible sex cam sites. The front page shows eight columns of girls and couples. Each image is a still frame from their current cam shows. The image table refreshes every few seconds. There is a long row of fetish hashtags above the thumbnails. You can expand the list or change the table to suit your preferences.
You can view each Chaturbate room in low and high resolution. As indicated by the thumbnails, most of the cams are raunchy. Most of the girls here are good looking 7's and 8's. Few super-babes but even fewer heffers. Even shy girls should feel comfortable showing their naughty sides in here. It's also a great place for girls to stream sex cams with their boyfriends.
Chaturbate has a much easier layout than Cam4. You see a lot more girls the second you open the site. The chicks are also hotter and sluttier on Chaturbate. On Cam4, the best is saved for their premium site.
Pros
Optimal features, layout

Pretty, down to earth girls

Great for exhibitionist couples
Myfreecams
A Mess of Everything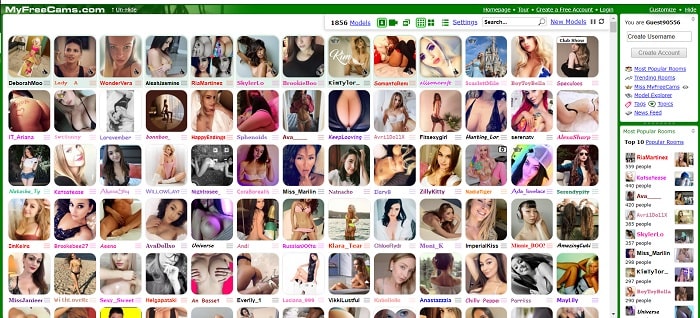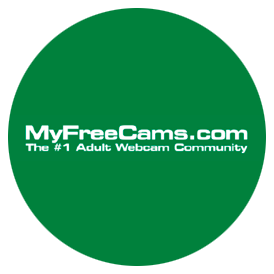 On MyFreeCams.com, they try to cram as many chicks as possible onto the front page. I guess their goal is to squeeze every type of kinky girl into view at once? Instead of search tags, a list of check-box filters appears when you click "Settings" on the upper-right.
The chicks are hot; a cut above Chaturbate in that department. On My Free Cams, I mostly see 8's and 9's; even a few 10's. The cams are small, slow-loading and low quality. I don't see any adjustment buttons. If you're new to cams, you might think MFC puts all the best stuff forward. To those of us who've tried various sites like Cam4, this is a hot mess.
My Free Cams looks great until you dig in and try to navigate your way around. Then again, you could say the same thing about Cam4 if you're used to the hipper, more modern alternatives. Cam4's cams are superior to MFC. Otherwise, you could do better than either.
Pros
Thousands of chicks

Good hotness ratio

Easy signup
Cons
Messy layout

No search filters

Poor quality sex cams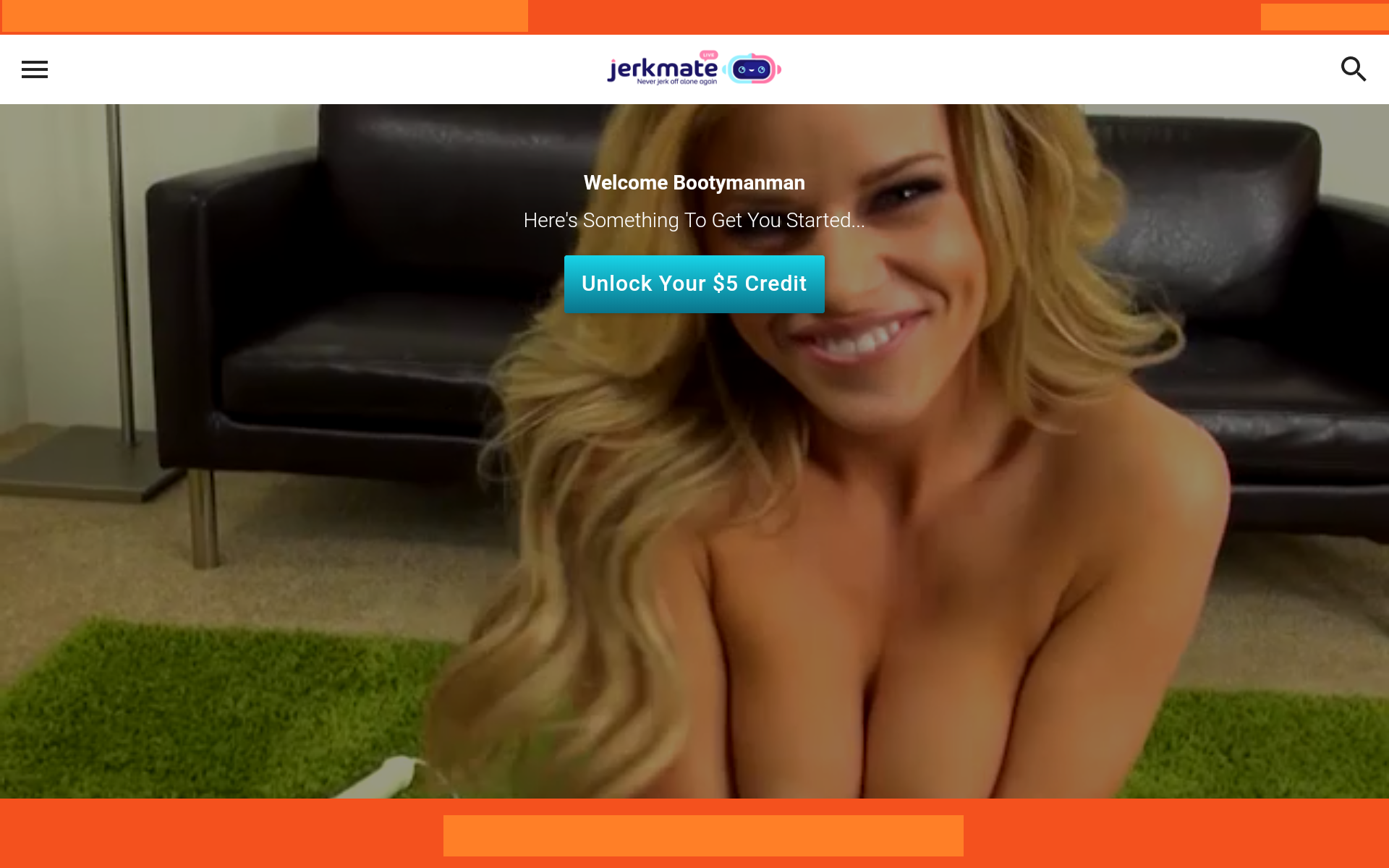 Highlights & Features
Instant live cams

Traditional setup
JerkMate.com tries to be different from other cam sites. Instead of flashing rows of avatars across your screen, they ask questions about your taste in women. They're trying to show you the best matches, just like a dating site. But I don't frequent cams to fill out questionnaires!
Once you skip the questions, you can see the models. Most of the profile pics are seductive and glamorous, not raunchy. There are lots of MILFs here. You can't preview the cam girls unless you join. You can sign in through Google. After you log in, a normal cam site layout appears with thumbnail tables and search tags. The preview cams are high quality.
On Jerk Mate, you have to click through a lot of crap to see the site's good parts. On Cam4, everything displays right upfront. Once you actually join Jerk Mate, the site features easily trump Cam4. Overall, the women here are better looking.
Pros
Sign in through Google

Big-tittied avatars

Organized filters
Cons
Date-site questionnaire intro

No previews unless you join

So-so stream quality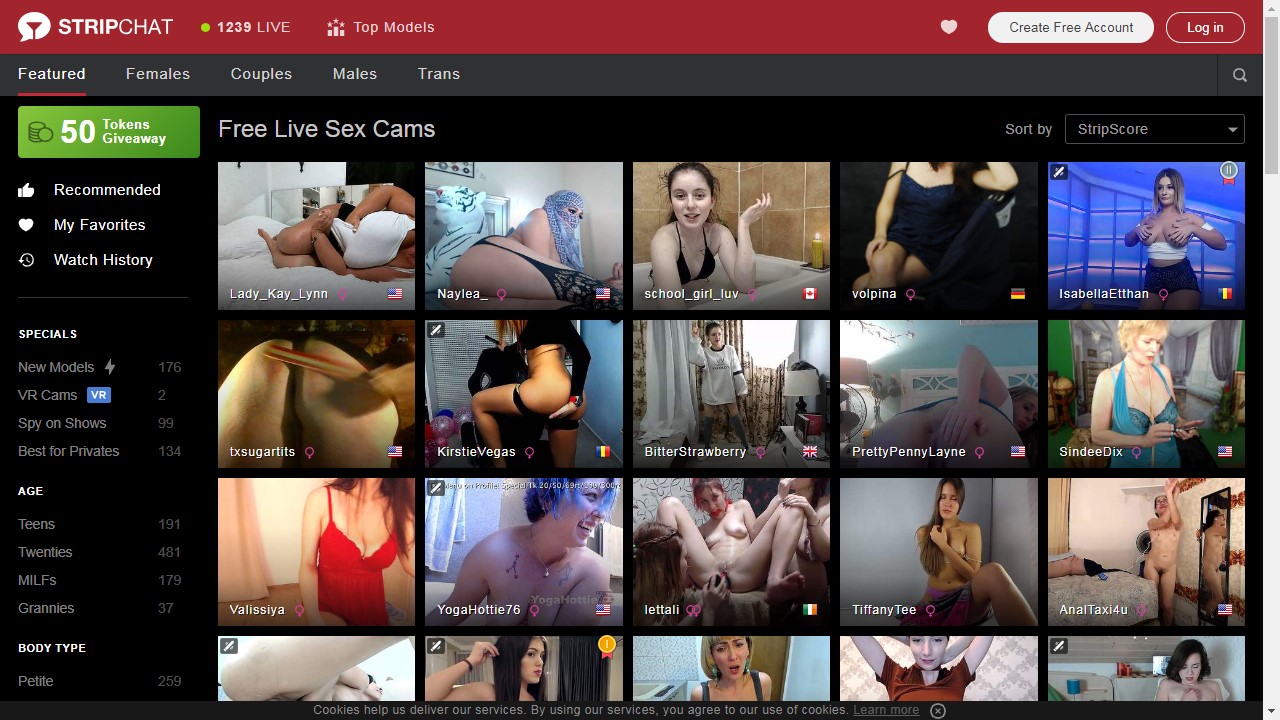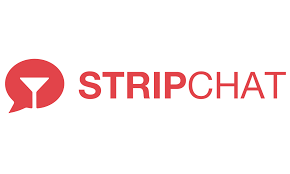 Highlights & Features
Very affordable cam site

Beautiful design
Stripchat.com is an easy-loading sex cam site. Its black background and dark crimson banner are perfect for the night-time erotic vibe. The first time I enter, I'm not even asked to verify my age. I click on the first chick I see, an Asian hottie who goes by the screen name mamamiahh. She's toying herself to a loud climax!
Most of the thumbnails on Stripchat are hardcore. Lot's of fingering and toy insertion. The search categories are listed to the left of the icons. The girls are 50% hot, 35% average and 15% ugly. Beware: the volume control is located in the upper-right of the video player and it only shows when you hover over.
Stripchat's site design and layout are more organized than Cam4. The quality of women is roughly the same. It's easier to sign up on Stripchat because you can do so via Google or Twitter. Unlike Cam4, Stripchat doesn't pester you with ads before you signup.
Cons
Hidden volume swich

Mixed-quality models

Mediocre video quality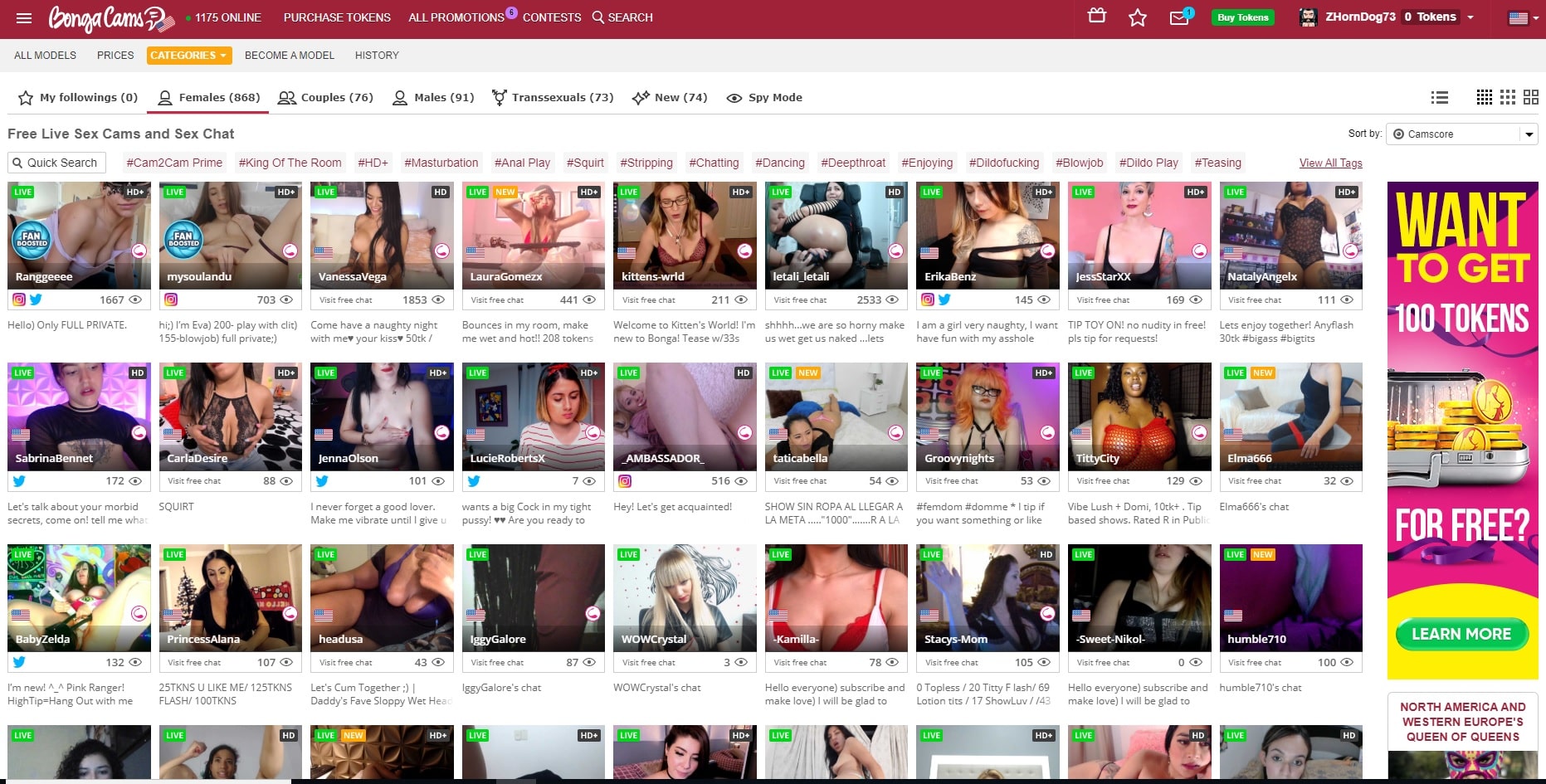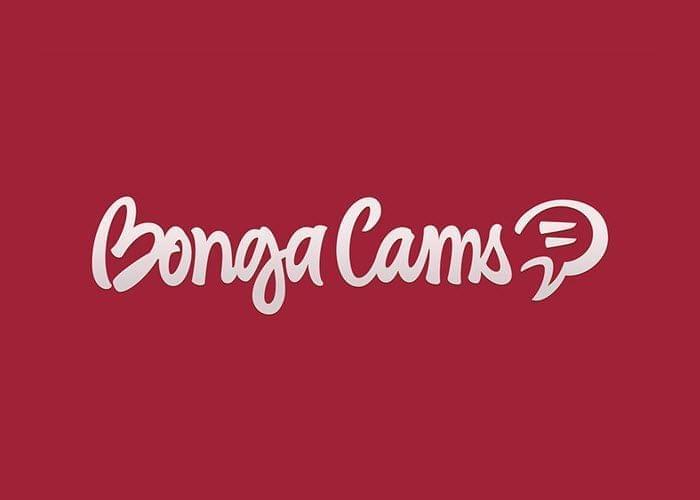 Highlights & Features
Has everything and everybody you want and like

Accessible tag categories
On en.bongacams.com, they cram a lot of info into the opening page. Under the site banner, dozens of search filters run across four rows. Each avatar contains vital info, like whether she's live or new; if her cam is HD; her country flag; whether she uses an interactive vibrator; the size of her chat, etc.
Bonga Cams keeps loading as you scroll down. Here on a Tuesday at 12:44 am, there are 884 women signed in. The models range in looks but the overall quality is average. I see lots of pink hairs. It's one of the more couples-friendly cam sites. Most previews play in high definition. Token offers popup every few minutes.
Like Chaturbate, Bonga Cams is where ordinary women come to jerk off their men in front of random voyeurs. The women here are about the same quality as Cam4, even if I did count more alt types. Like Cam4, Bonga Cams pesters you with ads.
Pros
A few hotties

Easy signup

Tons of bonuses
Cons
Overloaded page layout

Average women overall

Annoying token popups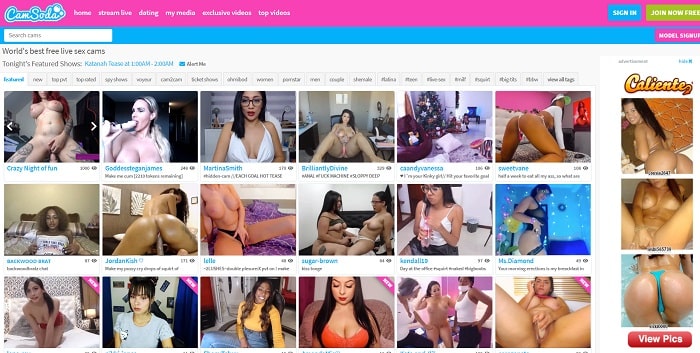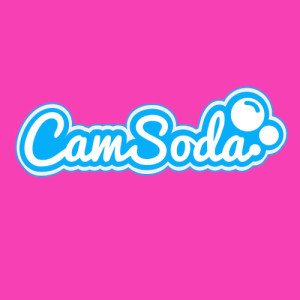 As the name indicates, Camsoda.com is one of the girliest cam sites. Soda makes you think of bubbles and candy. The pink and teal site banner bears that out. The icon table is laid across seven columns over a white background. Instead of search tags, you're given table tabs for numerous categories.
The most distinct thing about Cam Soda is that all the thumbnails are moving images. It's constant action as you scroll up and down. This also makes the site hard-loading and slow at times. Roughly one-third of the chicks are hot. The videos default to HD but look 480p. Half these girls get straight to the fingering and dildo-sucking.
The vibe on Cam Soda is slightly younger than Cam4. The quality of women is about the same but the cams here are inferior. Cam Soda appears to have server issues because it loads too much up front with all those moving images.
Pros
Raunchy girls

Tons of sucking

Moving thumbnail icons
Cons
Tacky design

Intrusive side ads

Mediocre cam quality
Cams.com
The Most Cumbersome
Cams.com has the layout and features of a traditional cam site. The thumbnail table is adjustable but defaults to seven columns. There are pull-down menus for language and continent. On the left, you can filter the girls by their age, ethnicity, specialty, kinks and hair color.
Cams.com has an even ratio of models in the three age brackets (18-19, 20-25, 25-40). On quick glance, a fourth of the cam girls look hot. There are only 701 models online as I type on a Tuesday night. The cam rooms are slow-loading. Most of them don't offer free previews but the music still plays.
Cams.com has one of the best layouts of all the cam sites, including Cam4. Its front page is similar to Streamate. The women here are about the same quality as Cam4. However, the lack of previews could easily dissuade a lot of first-time visitors.
Pros
Intuitive features

Organized site layout

Broad age range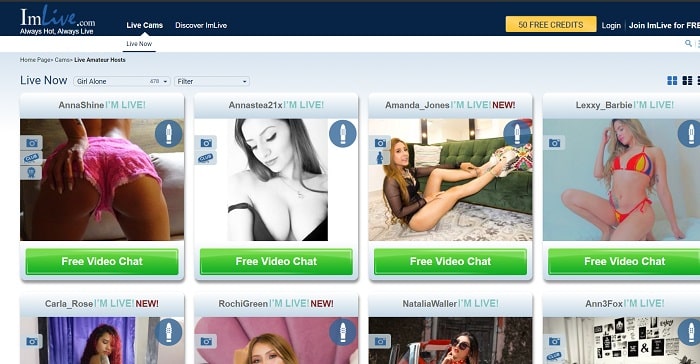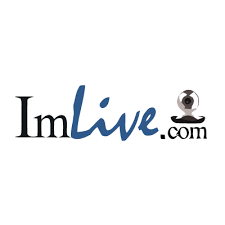 On first glance, ImLive.com has less to offer than most other cam sites. The avatars are large and few. You can adjust the view and scroll down all you like to see more. However, the pull-down menu at the top says there's only 382 models online (at last as I type this).
The quality of women on I'm Live is more diverse than most of these sites. Sure, you have your average and ugly girls. But the babes are not just hot; they're glamour-model quality. There are more MILFs here too.
If a girl offers Free Video Chat (green), you can watch her preview. If she offers Live Sex Video Chat (blue), you'll have to join first. You get 50 free bonus credits on signup.
Most cam sites show lots of chicks across tables for a reason: visitors want to sample as much merchandise as possible. The layout of I'm Live just can't compete, despite the quality of babes. Compared to the leading competition, Cam4 also comes up short in terms of layout.
Pros
Some super-hotties

A lot of MILFs

Good video chats
Cons
Small model pool

Limited Search filters

Skimpy preview options
What Are the Best Adult Cam Sites?
It depends on what you're looking for in a site. They all have chat rooms. The differences are in the page layouts and cam quality. Make sure that any site you join complies with safe labeling, all rights reserved.
If you want fast loading and simple searches with minimal clutter, Cam4.com is still one of the best sites of its kind. If you want to see more babes upfront and have rows of filters at your fingertips, Chaturbate is the better option.
If you don't want to use your email address, go to Stripchat and sign in through your Google account. For a higher ratio of hot babes, regardless of page layout, try JerkMate or I'm Live. Wherever you go, you're bound to find sexy cam models. Happy hunting.
> List of Live Cam Sites that Accept PayPal to Buy Credits